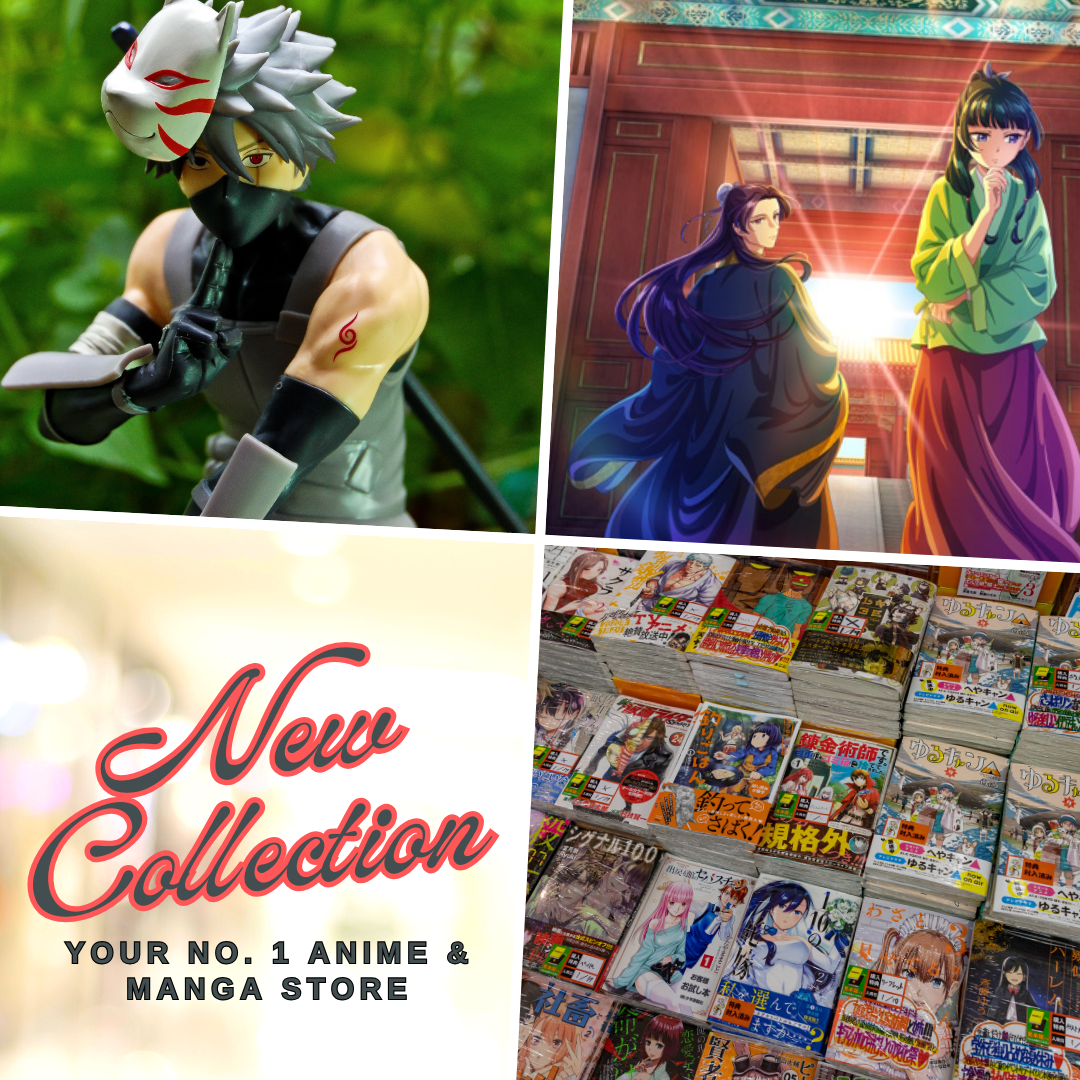 Isn't it amazing to have a glimpse into another culture in different ways? What about learning a bit about it through their foods, their snacks, and the flavors that suit their tastebuds? You know guys, I am pretty excited to share the topic of this post as I was able to get a chance to try a premium Japanese subscription box this month and enjoy a Japanese flavor that truly satisfied the otaku side of mine.
My box has arrived yesterday and I will be sharing what's inside the December 2021 box of TokyoTreat that I received. I am seriously excited about this post since this is the first time I'll be sharing my thoughts, a review about food products aside from talking about anime and related stuff. Nevertheless, it goes beyond the foods because what's really inside the box has made me appreciate another culture as if it's my real home.
My TokyoTreat Review (December 2021 Box)
So yeah, I'll share my opinions about TokyoTreat's December 2021 box, what I enjoyed, and some suggestions that I wish they'll implement in the future. But first, let's talk about Tokyo Treat itself, what it is and where it all started?
What is TokyoTreat?
TokyoTreat is a premium subscription box service based in Japan. It offers a monthly subscription box program that ships sumptuous Japanese products such as candies and snacks and deliver them right to your door every month. What's even more amazing is that every month, they ship boxes with different themes, curating a surprising way to treat its customers with a twist.
Its mission is to spread the love and appreciation of Japanese pop culture through modern and contemporary snacks that highlight what it looks like to be in Japan nowadays.
Each box does not only arrive at your door with delicious Japanese snacks and candies, but also a professional catalog or booklet that has been translated into English. This booklet will guide you through the contents of your box. On my end, I felt like I am unboxing a puzzle game, trying to check each item and look for its corresponding page on the booklet.
What's Inside My Box?
First, I love how the box arrived on time. I had received a notification on the 1st of December that my TokyoTreat box had been shipped and it is scheduled to arrive on the 13th of the month. Voila, it was delivered exactly on the scheduled date and right through my door. I don't need to go elsewhere to pick it up, now that's convenient. As a Filipino, this is a big turn-on for me since it's quite different from our timing culture here.
So, what's inside the box? As an anime fan and someone who's quite interested in Japanese pop culture as a whole, I got quite excited and immediately opened the box.
Here's the first look at my TokyoTreat box contents:
The Booklet
Alright, so there's the booklet which is one thing that I love the most. Upon reading it, I was amazed by how the marketing team of TokyoTreat has made the booklet detailed yet concise and still elaborate while also making it engaging through well-presented visuals. As a marketing officer of a local hotel in my area, I am enjoying reading the booklet, and I'm not even checking the foods yet.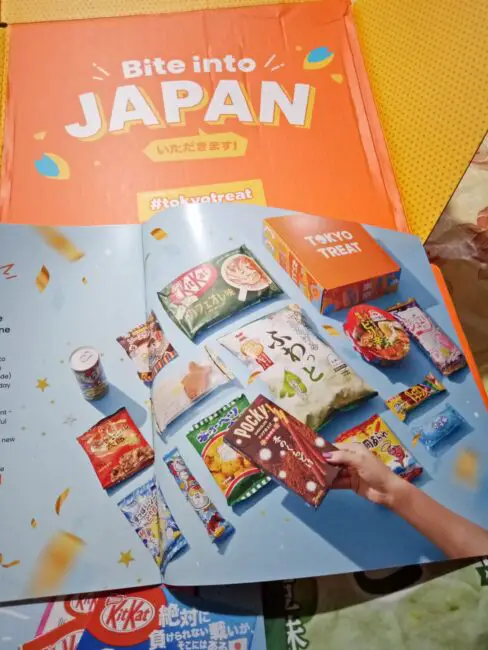 There are specific pages on the booklet that talks about the contents of the box while it also has a general overview of what's new in this month's lineup of surprises. So, the moment you open the booklet, you'll get to see what you'll have, and reading further will give you an insight into the individual items and short backstories about each of them and their relevance to Japanese pop culture.
Furthermore, the booklet also has engaging content that showcases what TokyoTreat had in store for its customers for 2022 as revolves around the New Year theme and how the Japanese people celebrate it. I am quite familiar with some of the customs shown in the booklet since I often see it in anime but there's a certain appeal about it as if reading through each page will let you experience (or imagine) how it feels like to spend the New Year in Japan.
Now, let's talk about the snacks. First, I love the presentation, but unfortunately, because of my excitement, I wasn't able to take a picture of its original arrangement when I opened the box. However, here's a glimpse of its content as I tried to put it back (unfortunately, I failed to arrange it).
The Treats
Overall, the box has 18 different Japanese snacks, treats, and candies inside, and here are all the items in the box that I received:
KitKat Cafe Au Lait
Fuwatto Edamame Crackers
Pocky Winter Chocolate
Senbei (rice crackers)
Tai Arare
Fluffy Custard Taiyaki Set
KiraKira Jewelry Jelly
Sour Cider Gum
Ramune Candy
Mega Pachi Energy Drink
Mr. Tanuki's Spicy Tonkotsu Flavor Cup Ramen
Umaibo Tonkatsu
Shimi Chocho Stick
Cabbage Taro
Caramel Taro
Alright, I have tried them all and it's amazing because I felt like having a nostalgic feel. Even though these are all Japanese foods, they left a sense of nostalgia in my tastebuds. I felt like it reminded me of my childhood days, yeah, as someone who's in his late 20s, I'm feeling nostalgic about my childhood.
Well, my country, the Philippines had been colonized by Japan during World War II, and some of the influences back in those days can still be felt even today and I think food is one of them. These Japanese snacks that highlight salty and sweet flavors especially the Caramel Taro, Tai Arare, and Cabbage Taro remind me of many Filipino snacks I used to consume from my childhood days. Yet, it also has its own unique flavor that truly feels brand new, giving a different aftertaste that comes along with that familiar feeling.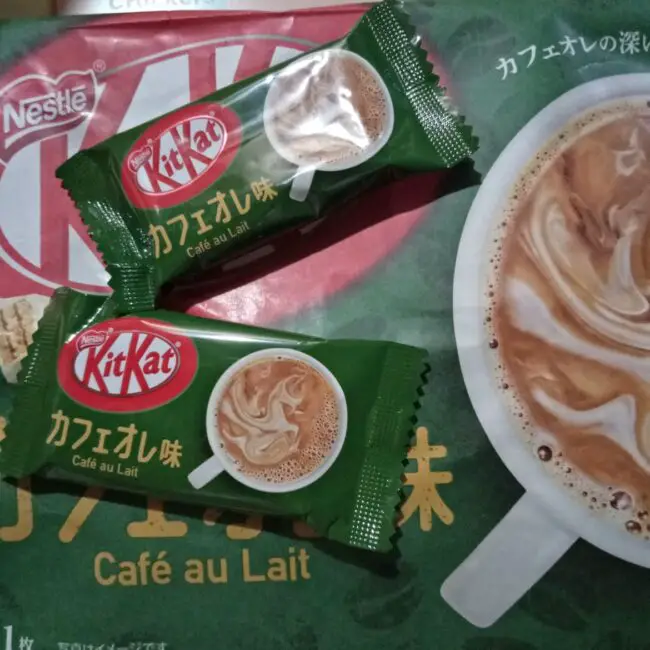 Among others, I love the KitKat Cafe Au Lait, as someone who loves coffee so dearly, this is a pleasing treat. According to the booklet, KitKat Cafe Au Lait is only available outside of Japan through TokyoTreat. Now, this is a must-try, the rich sweetness feels like home.
Meanwhile, the Mega Pachi Energy Drink sure packed some punch. It definitely lives up to its name as an energy drink. I love the strong and cold flavor, it's quite perfect if you're up to an arduous task since I felt like it'll awaken your spirit.
Most of the items are snacks and candies, so after trying how it tastes like, I shared them with my little siblings who seriously enjoyed them. I think the products suits them very well as the flavors are as enticing as it looks, and I think they'll appreciate it as it may suit their tastebuds perfectly. Nevertheless, these snacks are for everyone who loves anything related to Japan, and as an anime fan, I seriously love them.
Here's a BIG plus for TokyoTreat, the booklet shows what are the allergies associated with the products. This is great because some customers might have some allergic reactions towards some of the ingredients or components, so stating about common allergies here is a huge turn-on.
TokyoTreat Subscription
Alright, so now, I am sure that you guys are asking for the prices and how can you also order your TokyoTreat box? TokyoTreat is a subscription box service, therefore to avail of their products, you have to subscribe to their monthly subscription.
For the pricing, you have more options than you imagine. You subscribe annually, biannually, quarterly, or monthly. So, what's the catch here? You'll be able to save more if you'll subscribe for a longer period of time, however, it also means that you have to commit. Nevertheless, here is the TokyoTreat Pricing for your reference: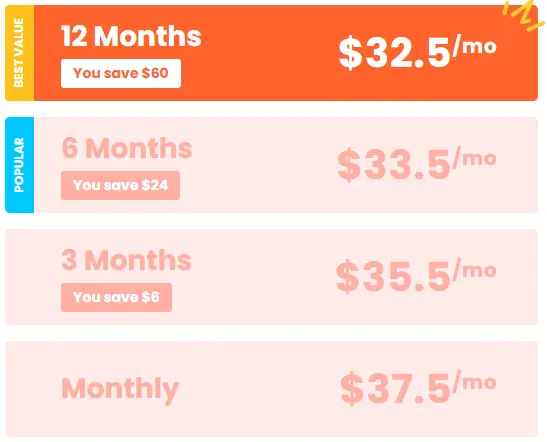 If you're wondering what are the usual contents or inclusions of TokyoTreat boxes? Here is the usual plan that you can choose from its wide arrays of Japanese snacks:
Japan-Exclusive Drinks (Coke, Fanta, Ramune, etc)
Rare KitKat Party Packs
Japanese Candies
Japanese Instant Ramen (ramen, soba, and udon)
Crunchy Chips, Salty Snacks
Cakes, Cookies & Bread
If you wish to try TokyoTreat, you can subscribe to its service here.
Final Thoughts
So, the big question here that I think many of you might be asking. Is the TokyoTreat subscription all worth it?
I must that this is a very subjective question and there's a lot of variables to consider. So, it must also be answered subjectively based on one's experience. Although, this is a good thing for those who are wanting to delve deeper into Japanese pop culture and further satiate their craving for discovering something new and learning more about what we have learned so far.
However, I think it's all worth it depending on your objective. On my end, I've been satisfied with my TokyoTreat box this December. I love discovering new things, new knowledge, and of course, learning about other cultures, and in this box, I've learned about Japanese flavors, their relevance to Japanese society and culture, and I was also able to relate it to my own experience, thus bringing back some memories I thought I had once forgotten. TokyoTreat had helped me appreciate the Japanese pop culture from a different perspective, and this time, it was through a snackbox filled with an authentic explosion of flavors that brings back nostalgia and familiarity.
Nevertheless, TokyoTreat is perfect as a gift box if you wish to give your friends, family, or special someone who has an interest in Japan. They will enjoy trying these awesome TokyoTreat boxes. As one of the most highly rated snack subscriptions, TokyoTreat is your top go-to place for authentic Japanese snacks that offers an explosion of flavors and in-depth dive into Japanese culture, and more.
Last Updated on December 15, 2021 by Yu Alexius