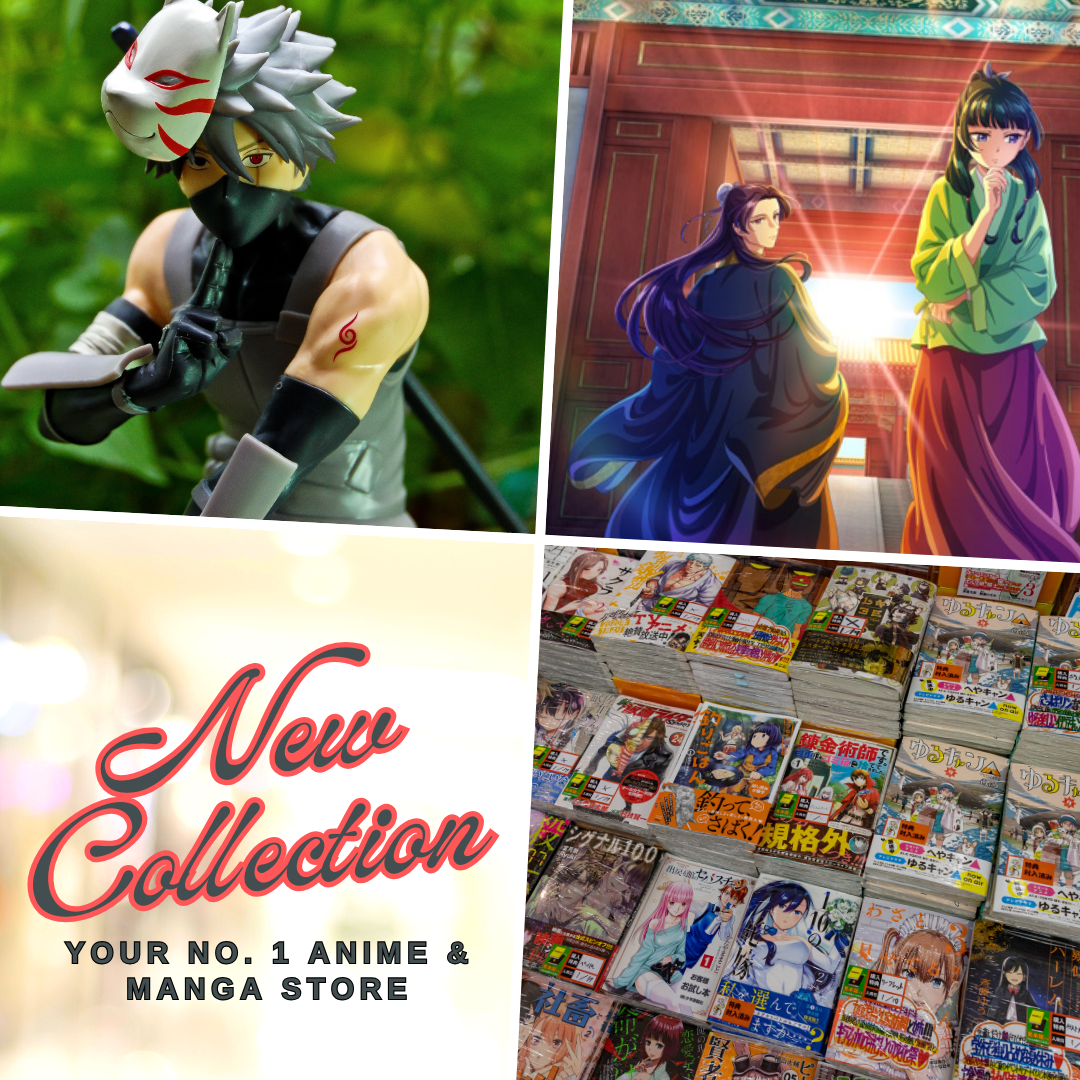 A rather heartwrenching donghua (Chinese anime) that we had in recent years is coming back soon, that is Bai Yao Pu Season 3 which had been recently unveiled as one of the upcoming sequels from the 2022 Chinese anime lineup of Bilibili. This is amazing news because Bai Yao Pu or what we all know as The Manual of Hundred Demons or Fairies Album had been quite unique compared to many donghua that we had nowadays. Its narrative impact and style might be quite similar to other series but it has its own style of bringing the drama and had the fans experienced it even though sometimes it can be predictable as it keeps on using the formula. Nonetheless, the previous season had shown us that it can still offer some surprises but still stay authentic with its storytelling.
Bai Yao Pu Season 3 (Manual of Hundred Demons) Announcement
The announcement that Bai Yao Pu is coming back for its 3rd season was made during the annual conference of bilibili last November 20 where they had revealed their list of 2022 Chinese anime lineup which had been group between the popular returning sequels, original works, and those that has been adapted from other media such as novels, videogames, and manhua.
Bai Yao Pu Season 3 is grouped under the sequels along with some of the most popular works from bilibili in recent years such as Tian Bao Fuyao Lu Season 3, Tian Guan Ci Fu Season 2, Liang Bu Yi Season 2, Shiguang Daili Ren Season 2, and Xian Wang De Richang Sheng Huo Season 3 to name a few.
Animation Studio, Release Date & PVs
Bai Yao Pu is getting a new studio to handle the production of its 3rd season. I am not sure yet what happened to Haoliners, but two of their biggest project from bilibili (the other is Heaven Official's Blessing) are being handled by a different studio this time. For Bai Yao Pu Season 3, handling its production is CMC Media. However, upon watching the PV it seems that the quality still remains almost the same, the same can also be said to Heaven Official's Blessing Season 2 which is to be handled by Red Dog Culture House.
The release date for Bai Yao Pu Season 3 had been scheduled on July 25, 2022 as unveiled in the latest announcement on the official Weibo page of the donghua and Bilibili. Here's an early look at the series through the previously revealed promotional video for the donghua.
Meanwhile, here's the latest promotional video for Bai Yao Pu Season 3 which was revealed alongside the announcement of its release date which promises more drama and emotional ride as Tao Yao continues her journey.
Bai Yao Pu was first released as Chinese anime series on April 24, 2020, and run for 12 episodes until July 4, 2020. It was directed by Yi Dong and animated by Haoliners Animation League. The donghua had been renewed for its 2nd season and released on July 18, 2021, until September 26, 2021, as part of the bilibili's donghua lineup that year.
The donghua is also known by other titles such as Fairies Albums as official marketed by bilibili, and as Manual of Hundred Demons or Hundred Demons Spectrum if we will follow the English titles of its novel and manhua's counterpart. The fantasy and supernatural donghua were adapted from a novel of the same title by Sha Luo Shuang Shu.
The Ghost doctor sees evil and good as a mystery/riddle. She is the savior of all monsters as well as the nightmare of all monsters. The doctor works outside of this world, in a place where monsters exist, called Peach Capital. And as she tours around, she takes her little monk to go through the world while searching for the "hundred demon spectrum".

Source: Manga Updates
Bai Yao Pu had been one of my personal favorites because I am a big fan of Natsume's Book of Friends, and Mushishi. So, the similarities between Bai Yao Pu and these two anime series had been fascinating and that's the reason why I had been drawn to its story more than the majority of the donghua out there. Furthermore, the series itself tackles sensitive issues that involve human morals and standards through narratives that revolve around demons and other supernatural. Thus, this is more of a reflective story of our society and our identity as human beings.
With all of this being said, fans of the donghua can only get excited and wait for new updates from the series. Everyone surely is waiting and asking for questions concerning its release date and where they can watch it. These are details that we will share with you once we get news updates from its production committee. Nevertheless, if you haven't watched Bai Yao Pu yet, this is a perfect opportunity for you to start. You can still catch up to it on bilibili's YouTube channel: Anime Made by Bilibili, and on its official page on the bilibili website.
Last Updated on November 8, 2022 by Yu Alexius