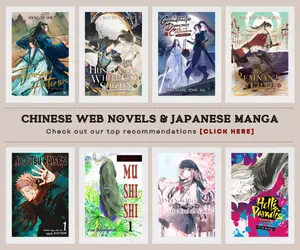 Eleceed is an action and supernatural webtoon that had been taking the breath of many readers since 2018 with its interesting cliches of getting the world rid of evil and hilarious antics that come along with the pair of an unconventional duo as main characters. That premise might sound generic but there's always something good in any common stories that we often have every here and now, and Eleceed is one of them, an exciting and entertaining story of adventure, heroism, and a little bit more; thriving in the unique bond that its main characters had shared. The story develops to be rather action-packed and fun despite having some serious tone on its noble plot. Maybe, it is all thanks to the meownish-cat cliche or the peculiar interactions of our main pair.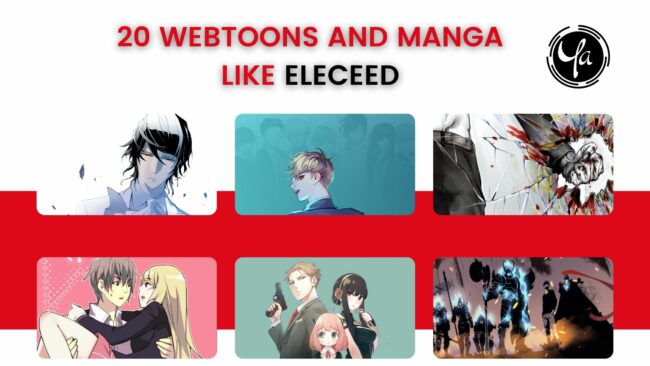 Alright, here's an intro first about Eleceed, this webtoon is written by author Jae-ho Son and illustrated by Hye-jin Kim. The Korean action webtoon was first released on October 2, 2018 on Naver Webtoons. Eleceed follows the exciting journey of Jiwoo and the fat old cat that he once save named Kayden.
Eleceed Synopsis
Jiwoo is a kind-hearted young man who harnesses the lightning-quick reflexes of a cat to secretly make the world a better place – one saved little child or foster pet at a time. Kayden is a secret agent on the run, who finds himself stuck in the body of a…um…decidedly fat old fluffy cat. Together, armed with Jiwoo's superpowers and Kayden's uber-smarts, they're out to fight those forces who would let evil rule this world. That is if they can stand each other long enough to get the job done.

Source: Webtoon
Alright, to further satiate your craving for webtoons and manga like Eleceed, I have prepared a list of recommendations for avid readers to check. These webtoons and manga all come from different genres yet they share something similar to the action-packed and captivating story of Eleceed. So, without further ado, let's start our list.
The Beginning After the End
First is the reincarnation cliche of this action and comedy webtoon by TurtleMe and Fuyuki23. While both webtoons are completely different stories, there's a certain feeling that reminds the readers of the other, it both explores the life that the main characters have led and do not simply revolve around superficial elements but they are both well-written stories with naturally good humor embedded into it.
King Grey has unrivaled strength, wealth, and prestige in a world governed by martial ability. However, solitude lingers closely behind those with great power. Beneath the glamorous exterior of a powerful king lurks the shell of man, devoid of purpose and will. Reincarnated into a new world filled with magic and monsters, the king has a second chance to relive his life. Correcting the mistakes of his past will not be his only challenge, however. Underneath the peace and prosperity of the new world is an undercurrent threatening to destroy everything he has worked for, questioning his role and reason for being born again.
The Breaker
Here's a little bit more intense story than Eleceed but still stands on the same ground. The Breaker, just like Eleceed features an intricate bond between a student and a teacher, and both teachers are extremely competitive and reliable. In Breaker, the story will involve a lot of stunning fight scenes and martial-arts cliche that many fans of the action genre will surely love.
Shi-Woon is desperate. He's constantly bullied and getting beat up at school by a gang of thugs and is on the verge of suicide. Sick of being weak and helpless, the boy turns to the only person he knows who can help: Chun-Woo, a powerful martial artist and also his new teacher. But Chun-Woo won't take Shi-Woon under his wing so easily, and little does the teenager know about how his would-be mentor acquired his fighting talents…
Girls of the Wild's
Now, this is a webtoon that reminds me of the Japanese martial arts anime Tenjho Tenge, Girls of the Wild's features a hilarious yet action-packed journey in a world where women can be terrifying. Both Eleceed and Girls of the Wild's highlight a story full of so much action and humor effective enough to entertain the readers from start until the end. Oh, here's tea, Girls of the Wild's is written by Eleceed's artist Hye-jin Kim.
Wild's High has a 42-year history as a fighting specialized, girls-only, private high school meant solely for the elite. It is also the place that Wild's-League is held: the most popular event in the country and the only place in the world where teenage girls have brutal fights with their lives on the line. One year the school changed from a girls-only school to a mixed-gender school. The only male student, Song Jae Gu, has been granted a full 3-year scholarship regardless of grades. Being someone who had to spend every moment either working or taking care of his younger brother and sister, he accepted. But after meeting Queen, the bloody champion of Wild's-League, drenching her in coffee, calling her a monster, and getting caught seeing her while she was taking a shower… his scholarship could prove fatal.
Noblesse
This is another webtoon written by Jae-Ho Son, the author of Eleceed. The story is primarily different but both involve supernatural cliche and revolve around the day-to-day lives of the main characters, which is a breath of fresh air as it gives a slice-of-life vibe instead of simply relying on the great action scenes. Oh, anime fans might be quite familiar with this because this had been adapted into an anime by Production I.G. as part of the Crunchyroll Originals lineup last year.
Rai wakes up from 820-years long sleep and starts his new life as a student in a high school founded by his loyal servant, Frankenstein. But his peaceful days with other human students are soon interrupted by mysterious attackers known as the "Unions".
SPY x FAMILY
If you just want to have a good laugh while drowning in the ecstasy of great fights, SPY x FAMILY is right in your alley of a similar manga like Eleceed.
Master spy Twilight is the best at what he does when it comes to going undercover on dangerous missions in the name of a better world. But when he receives the ultimate impossible assignment—get married and have a kid—he may finally be in over his head! Not one to depend on others, Twilight has his work cut out for him procuring both a wife and a child for his mission to infiltrate an elite private school. What he doesn't know is that the wife he's chosen is an assassin and the child he's adopted is a telepath!
Second Life Ranker
It feels like both characters had been living in their own isolated works and that's what I think relates Second Life Ranker to Eleceed. There are similarities with the power-cliche and abilities but the plot is kinda unique on its own.
Yeonwoo's brother disappeared years ago, and he's devastated to learn of his death. As he copes with his loss, he's given a pocket watch and learns there's more to his brother's death: he was betrayed while competing in the Tower of the Sun God. Now it's Yeonwoo's turn to use the knowledge his brother left behind. Can Yeonwoo (call sign: Cain) navigate that world and gain enough power and experience to reach the top of the tower, defeating his brother's enemies and all those who stand in his way?
The God of High School
Explosive and action-packed, The God of High School will never disappoint you in terms of nerve-wracking fight scenes. With peculiar yet interesting development, both webtoons offer an extremely stunning experience to their readers visually with a captivating plot that will get your brain cells worked up.
Well-known fighters are all here at the national competition to find out who is the best fighter, but a mysterious group, called "Nox Solidarity", comes and tries to make a mess. Now, who is going to fight with Mori and his friends against Nox?
The Archmage Returns After 4000 years
Here's another teacher-student MC that follows a funny and beautiful story that involves magic. Eleceed has special abilities, The Archmage Returns After 4000 years will highlight mages.
Lucas Trowman was the greatest archmage in history until he was condemned by Demigod to spend eternity losing his mind. But 4,000 years later, he's thrust back into this world, into the body of Frei Blake, the weakest, a most un-talented student at the prestigious Westroad Academy for mages. After all this time, the world of magic has barely progressed. Could this be the work of Demigod? Determined to find out, Lucas seeks to reach the highest levels of power once again and get his revenge.
Unholy Blood
The story is a little bit complicated but it revolves around vampire cliches with gorgeous graphics and interesting character development.
When vampires destroy her chance to have the normal life she's always wanted, Hayan is forced to draw on her darkest secret to rid the world of the merciless hunters that took it over 10 years ago. With the support of a rising star in the local police force, Hayan steps up to protect her loved ones, face her past, and get her revenge.
The Skeleton Soldier Failed to Defend the Dungeon
This is a webtoon that offers a great read, and one that will catch the attention of the Eleceed fans through its funny antics and beautiful art.
Meet the Skeleton Soldier, a meager but fiercely loyal fighter who serves to protect its master, Lady Succubus. Its dream of a peaceful life with her is shattered when they're both brutally murdered by a group of warriors one day. But what would've been a pathetic end to an unremarkable soul sparks a new beginning: when the Skeleton Soldier opens its eyes again, it has traveled back 20 years in time! "I must warn Lady Succubus of all the things to come!" But with no special combat skills and a history of failure and defeat, how can it stop the horrible events from unfolding again? Follow the Skeleton Soldier as it faces the most challenging quest of all—rewriting the ending to its own story.
Child of the Sheath
Here's an adventure that I believed many webtoon readers will want to check. With visually appealing art and featuring tons of good fight scenes, Child of the Sheath is a must-read for readers who wants to discover another story with low-profile yet powerful characters. If you had seen the anime Elemental Gelade, you might actually want to read this.
It's a world where a magical tree grows from the back of a swordsman, a mute girl is turned into a living weapon by her mother, a frost dragon roams the skies seeking vengeance, and beings with godlike powers clash for the balance of nature. In the middle of it, is Bira, an orphaned boy, happily spending his days fishing inside a secluded forest. Then he meets Tanyu, a former general on a quest to find his childhood love. Together, they journey into an enchanted landscape unlike any other.
I'm Destined to Greatness
Alright, here's another webtoon with a complex yet well-written story and highlights a rather shameless, sly fox as the main character. Now, that may sound like the complete opposite of the main character from Eleceed but don't worry, both webtoons thrives in delivering a hilarious and entertaining ride to their readers.
In the real world, Taehyun Kim has a boring low-effort life, but as a virtual reality gamer, he lives for a harsh challenge. Why become the best player in the world's hottest online game if you're going to do it the easy way? Warrior? Nope. Rogue? Nah. Taehyun wants to reach #1 as a blacksmith or, even better yet, unemployed. Unfortunately for him, his natural skills keep interfering, and this game likes him way too much! Seriously, how the hell did he end up as the god of luck?!
Your Throne
This is a webtoon with mystery and every inch of a horror story that we all crave. Your Throne follows the darker path of storytelling with every moment that feels like scheming, just the right flavor to match with the funny and light mood of Eleceed.
Tensions are brewing under the seemingly calm surface of the Vasilios Empire, a kingdom ruled by the Imperial Family and the Temple. Lady Medea Solon has lost her place next to Crown Prince Eros but resolves to do whatever it will take to win back what's rightfully hers. Will she reclaim her throne?
Solo Leveling
Next on the list is probably the most hyped and popular Korean webtoons for shounen fans to read. The character development between Eleceed and Solo Leveling is far from similar but it does have its own fair share of circumstances that feels the same. Solo Leveling offers a more serious narrative though.
E-class hunter Jinwoo Sung is the weakest of them all. Looked down on by everyone, he has no money, no abilities to speak of, and no other job prospects. So when his party finds a hidden dungeon, he's determined to use this chance to change his life for the better… but the opportunity he finds is a bit different from what he had in mind!
The Gamer
In a quest to become stronger and not to become a burden, both MC of the two webtoons have work and struggle to get stronger in a world where special abilities exist.
Jee-Han loves gaming more than anything, but it still comes as a shock when one day, he suddenly acquires a mysterious power that superimposes RPG characteristics onto the real world! Tasks like going to the store for his mother initiate experience-earning quests, and everyone around the boy display levels and stats above their heads. But what starts as a mild curiosity suddenly becomes all the more real, when Jee-Han discovers that there are monsters to be killed, special skills to be earned, and others who have similar abilities!
Flow
This is a webtoon that features a main character who had been gifted, just like in Eleceed, they had both been guarded by a powerful entity that helps them to grow stronger.
A fantasy comic about a boy's destiny that starts to change as he receives a gift from his guardian god.

Source: LINE Webtoons
Villain to Kill
A story set in an urban fantasy setting with superpower cliche and cultivation, Villain to Kill highlights a story that will go beyond, raising questions about moral standards and conscience.
There are two kinds of people with special abilities: villains, who are driven by their evil desires, and psykers, who pursue justice and work against villains. Cassian Lee is a very powerful psyker with a good heart. But one day, when he visits his friend in Greece, things take a wrong turn. Following an unexpected chain of events, Cassian ends up in the body of a Korean high school boy… who has just become a villain! Will his sense of justice win in the end or will he end up becoming a cold-blooded villain?

Source: Webtoon
Supernova
Get for a story filled with delinquents in a school setting that might remind you of Tokyo Revengers. Supernova or Sonyeonui Sinseong follows a plot that we are all familiar with, that money is power, and poverty is slavery.
The rich are strong and the poor are weak… Yushin learns what it means to fight for what he believes in.

Source: Toomics
NYANKEES
This manga is thug life but what makes it similar to Eleceed is the existence of the cats. Yeah, Kayden from Eleceed had been in the appearance of a cat, and the MC in this NYANKEES is just someone who feels like having nine lives and it seriously thrives in all the humor and action in it.
Protecting your turf, keeping other guys from pawing at your girl, showing everyone who's boss…it's all in a day's work when you're a street thug-er, a street cat!

Source: Yen Press
Uglyhood
This is a rather unique story despite having a generic premise. Uglyhood, as interesting as its title might suggest, follows a bit of a parodic style in storytelling with superpowers and aliens as key elements of its narrative.
The world is being assimilated by a crazy religion, and to stop it I have become their satan. Religion is controlled by aliens, and people don't have a clue. The world says that aliens don't exist, but they are everywhere. How am so I certain? Because I am also an alien.
Alright, so you better not think that Eleceed is just about a cat and his student, there's more to its story beyond what we often see on the surface, albeit some BL fans might actually enjoy the small hints of bromance. Do you have some more suggestions that you would like to be added to this list? Let us know about it by leaving a comment below.
Last Updated on September 17, 2022 by Yu Alexius