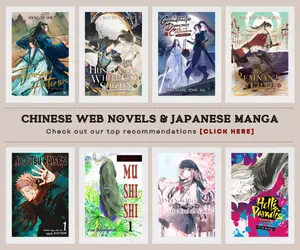 The rise of original anime from 2020-2021 had been quite fantastic, we'd seen some unique and well-made stories that excel and outshine even those anime that was adapted from popular novels or manga. Nowadays, original anime had been a pleasure for me, a haven that provides interesting stories amidst all the generic plots that we often have in many anime.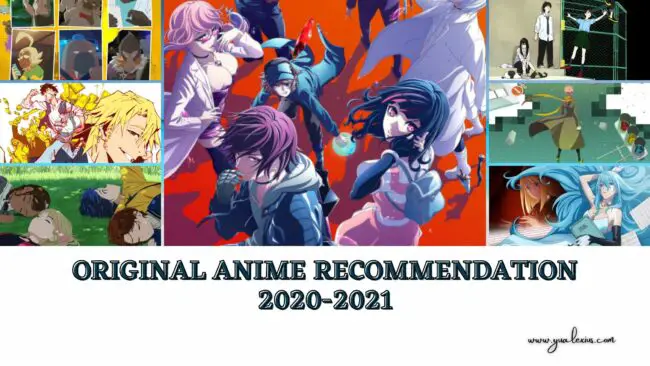 In line with this, I would like to share 11 original anime series that truly captured my attention from the 2020 and 2021 lineup. These originals had been fantastic in any way possible and offer something new to the table for the anime fans and viewers to savor. Something different, something unique, something enticing and satisfying, unpredictable and that's what makes the entire experience exciting and emotionally surprising.
Without further ado, let's take a look at these 11 original anime that I believed every anime fan of various genres should check out.
11 Original Anime From 2020-2021 Fans Needs to Watch
Akudama Drive
Surprisingly great, Akudama Drive had forced its way to the top and even won the Anime of the Year from Anime Trending in 2020. It's a ravishing story of a corrupted system and focuses on the adventure of the group of fugitives, their story, and their development; the betrayal and the symbolism that Akudama Drive brought a lot of exciting cliche despite how generic it might look on the surface. It has one of the best well-choreographed fight sequences and scenes from last year and definitely ended with such an impactful conclusion. The last time I get to enjoy a satisfying finale was several years ago with Code Geass.
ID:Invaded
Here's one of the biggest surprises for me last year, it was my 2nd best anime of 2020 and one that got stuck in my head for so long despite started a bit off and weak upon its initial release. ID:Invaded is a rather intriguing sci-fi and mystery anime that revolves around the search of a certain mastermind and his involvement with various serial killings We follow the escapade of the brilliant detectives as they search for the truth, while some embark on a journey, a quest for vengeance, and setting things straight in the end. This is an ambiguous and mind-boggling story that will catch your interest the moment that you started to look at its story differently. We, as viewers, became brilliant detectives too, as if it entices us to feel the story from the first-person perspective.
Great Pretender
I felt like it's been ages since the last time I enjoyed con-artist story, heist, and a whole lot more. Great Pretender is a drama anime that follows a group of con artists as they deceived rich and money-hungry scoundrels, while also delving deeper into the life story of the four main characters, how their life is connected in one way or another, their struggles, and their means to survive. There's a lot of exciting twists and twirls here that sometimes make your head go dizzy since it's quite hard to fully digest it until you take a pause, and see its story from end to end.
Sonny Boy
Alright, this is so early but Sonny Boy is currently an ongoing series from the summer 2021 anime lineup. However, despite having 6 episodes as of writing this post, it has proven over and over again that it is a pure masterpiece, an art, and probably, among my strongest anime of the year contenders this 2021. I think it's already set in stone to be my best anime of the season, it's still early but the competition this summer isn't as competitive as with the winter lineup. From the director of One Punch Man and the OG studio Madhouse, Sonny Boy is a rather peculiar yet exhilarating story. It's well-animated that shows a gold standard for an anime, paired with a plot with so many hidden messages that aim towards social issues that many people encounter nowadays in the real world. There's plenty of things to reflect on in the story of the group of high school students who drifted apart from their world and finds themselves in a mysterious world, dimensions and they have nothing to rely on for survival but their own self. If you wish to get a deeper dive into the story, concept, and style of Sonny Boy, you might want to check this post from Jamal of Get In The Mecha Blog: Dissecting Sonny Boy.
ODD TAXI
This underrated anime from the spring 2021 lineup will trap you to its grounded world that deals with complex desires, emotions, personalities, and a whole lot more through its cinematic storytelling. It's deep and tells a lot more, it is mature and a well-constructed puzzle where every piece does matter and plays a vital role. Here's a review that you guys can check: OddTaxi: The Overlooked Gem of 2021.
Sk8 the Infinity
It's gay or whatsoever, but Sk8 the Infinity offers an exciting story with heartfelt drama and aims to inspire the viewers in many ways possible. Being true to oneself, treasuring one's friend, making good memories, and a whole lot more, Sk8 have so many impactful stories to tell and served it casually, this simplicity had made it relatable and sincere as if it directly appeals to our hearts without any malice. The dynamic character interaction and development had made this anime a standout, even in the season where big titles such as Attack on Titan, Re:Zero, Dr. Stone, and Jujutsu Kaisen are doing great.
VIVY -Fluorite Eye's Song-
This is a hundred-year-old story, a hundred-year-old journey, a tale of exploration and unraveling, searching for the truth, saving humanity, and learning about how special human bonds could be, through the eyes of an AI. VIVY -Fluorite Eye's Song- follows the journey of DIVA, a singing AI and her quest for finding her purpose, she became VIVY, as she navigates through various breakpoint moments in history to help save humanity from its imminent demise in the hands of AI in the future. Here's an interesting review that you might want to check: Vivy: Fluorite Eye's Song Series Review – A Breath-taking AI Journey In A Brilliantly Crafted Story.
Wonder Egg Priority
This beautifully animated story is vibrant and dark when it comes to how deep its story and how unique could be. The major theme of Wonder Egg Priority is friendship, suicide, and those things that stand in between the human bonds, the connection that made us human in our core. With gorgeous visuals and animation, nobody can expect that Wonder Egg Priority can be darker at some stages of its story, but that's expected especially since we're tackling suicides and how enticing death can be as an escape. For people with playful minds, this anime has plenty to offer to you and will give you a story that will leave its interpretation to you.
Nomad: Megalo Box 2
The sequel to the Megalo Box anime that was released a few years ago and inspired by the legendary manga Ashita no Joe that was released 50 years ago. Nomad: Megalo Box 2 continues where the 1st season had left us and this has been a painful yet redeeming journey, a story of coming back stronger after falling from grace. It thrives in the reflective story that I felt like many viewers might relate to.
Deca-Dence
It's a journey towards freedom, a sci-fi story that will surprise many viewers and will serve something new at the table. There are a lot of unique feels that Deca-Dence has to offer, ranging from its moving fortress, the battle against unknown entities which gives off the same vibes as using ODM gears from Attack on Titan, and to the plot twist behind its unusual story in the surface.
A rather explorative anime, BNA from Studio Trigger had delivered a unique experience. What will you do if one day, you'll wake up as someone from another race, a race with conflict with your own? This is another fresh take in regards to inclusivity and exclusivity, with lots of hilarious antics and the usual anime trope from various series that made BNA a combination of the generic and unique anime behaviors.
I know there is plenty of other original anime out there that aired in recent years but these 11 series had caught my heart and offers a lot beyond animation and generic story. Some were able to penetrate the hearts of the viewers, some had set the bar so high for an original anime, some has enthralled the viewers to experience new sights and see the world from a different perspective.
Have you guys watch any of these original anime? Which one is your favorite? Share your thoughts with us about them in the comment section below.
Last Updated on November 8, 2022 by Yu Alexius