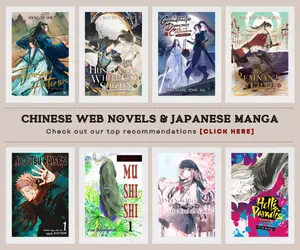 Spawning Some More Love for Anime and to our Proud Self… 
I was tagged in The Kore Wa Watashi Blog Award, while I usually don't share personal things here on the site other than my anime addiction and weird thoughts about it, I am seriously digging on this one since I find it interesting and fun.
Thank you for the tag Rou from the Wretched and Divine anime blog.
RULES
The purpose of this tag is very simple! Describe yourself through anime! To do this you will answer all of the questions below!
After this is done you will tag 6 people to pass the tag onto! If you're tagged for a second time you only have to tag 3 in your next post and 1 on your third attempt and should you so choose beyond.
Tell us why you nominated these people!
People who ask to be tagged should be added to your tag list with a link to their blog! Tell something nice about them as well.
Remember to have fun with the tag and be proud of who you are, you are an amazing person, and the fact that so many anime and anime characters share traits with you shows you are pretty breathtaking!
QUESTIONS
Describe a hobby or passion you have through an anime series! For example Shokugeki no Soma if you like cooking or Initial D if you like cars.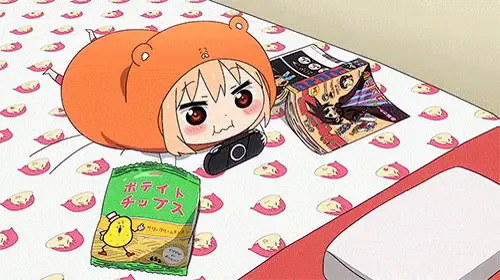 Sorry, Rou, I'm not copying you but I felt like Himouto! Umaru-chan sums up my inner spirit most spectacularly and ambiguously. As someone who loves anime, a bit laid-back, crazy over anime and manga, and loves to binge snack foods – this is an anime that I can easily relate myself with.
Another one is Hyouka, I mean who wouldn't want to be like our man Oreki Houtarou? While I am far from being someone like him, we definitely shared a lot of behaviors and hobbies. In the end, I am also an avid follower of the Faith of Energy Conservation.
Simplify yourself to an Anime Archetype (Tsundere, Dojiko, Shota, Shounen-Protagonist, etc) don't overthink what an archetype is, go with your gut. Name a character that is also that Archetype.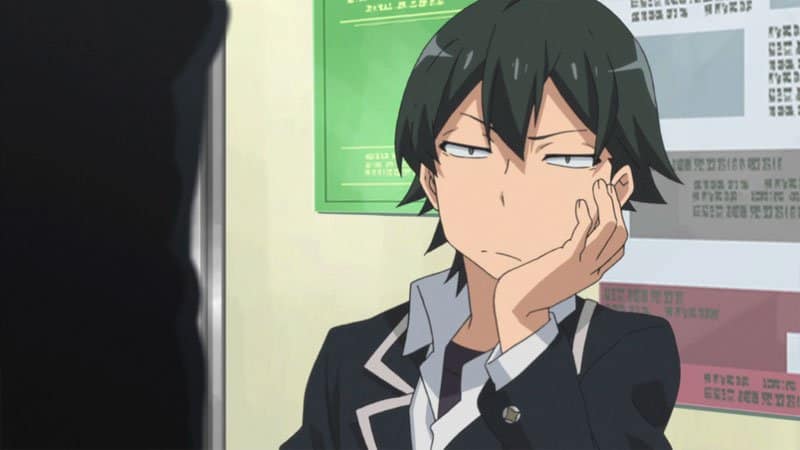 "I don't want other people to mention my "self". Besides if I can be changed by a few words, then that wouldn't be my "self" would it?"
Describe your looks through comparing it with anime characters, you can decide how many!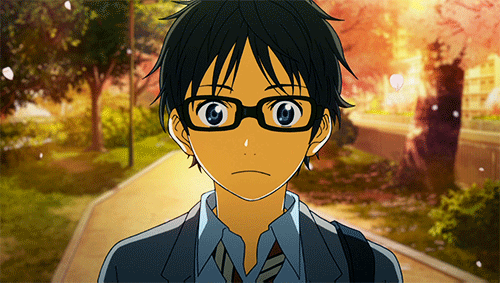 I don't wear eyeglass anymore, but I still felt like having the vibes and looks of Friend A.
Describe your romantic bias and or sexuality through anime characters you find attractive. Insert the Will Smith meme from at the movies/ ta-da
I'll make it straight here, I am gay and while I like muscular-type anime characters who looks like a Grecian god, it is always Touya Kinomoto who sits at the top of the pyramid. Above everyone else is my favorite onii-chan.
And yeah, sorry guys, maybe I am really Yukito's reincarnation deep inside. 🙂
Tell us about your day to day life and what anime that would fit into! You can be creative here!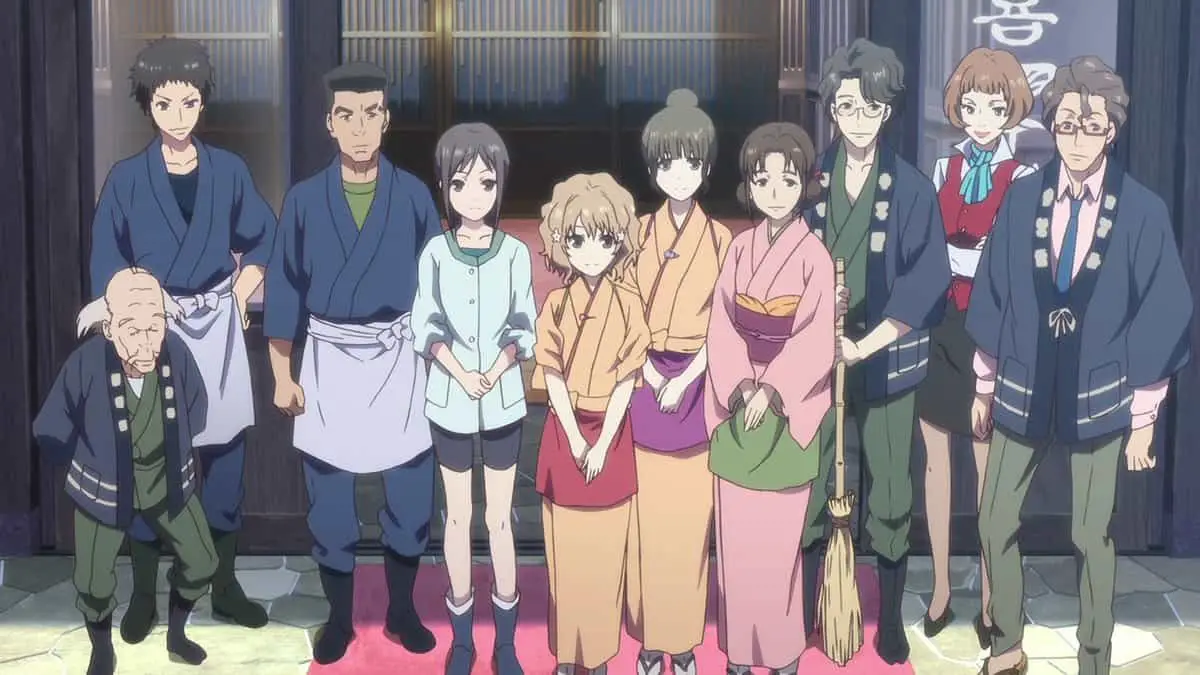 I am the type who prefers to stay at home but I don't have the luxury to do it. I am working as a sales and marketing supervisor at a hotel in our province. While sometimes, I felt like a character from Hanasaku Iroha who does stuff in the inn from cleaning to doing customer service. Yeah, I am doing multi-tasking and I don't even know why I am doing this, sometimes I have the urge to interfere with my co-worker if I am not satisfied with their job.
However, when I am at home, I usually spent the time in my room – just sleeping, watching anime, writing some stuff, doing updates and maintenance on blogs I am managing, randomly sleeping while in the middle of personal work, stalking (sorry guys, I am a bit creepy), social media and stuff – Twitter, Facebook, Reddit, Tumblr, and watching Vlogs of some of my favorite YouTubers, and killing myself with a high dosage of caffeine on a daily basis.
Here's another cheer for Himouto! Umaru-chan.
As much as I love sleeping, I usually deprived myself of it.
Oh, if you're wondering where the hell is the time I have allotted for love, romance, or sex? I must say this is not a welcome topic, hehe and literally, I'll just leave this anime title here – Wotakoi: Love is Hard for Otaku.
Describe your hopes and dreams through an anime character.
I always dream to be a writer of some sort but I am seriously bad at writing. However, if I have to describe it with a certain anime character – that would be Mikazuki Subaru from My Roommate is a Cat. Furthermore, we also share a lot of similarities, I used to be antisocial and still have a piece of that until now.
There's also Judy Abbott from My Daddy Long Legs, and Shizuku from Whisper of the Heart whom I felt resonates with my dreams and aspirations.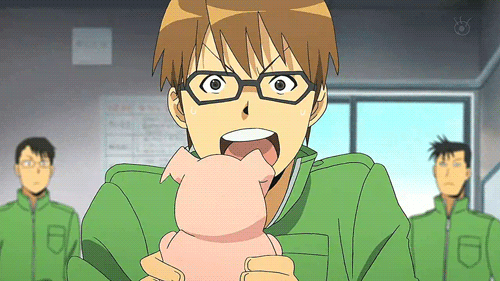 However, at the end of the day, I just want to have a secure work who can help me maintain my desired lifestyle (just simple). If possible, decent work in the countryside as the city landscape really scares the hell out of me. That is why I also dream to own farmland someday and nourish it – well, Silver Spoon and the Non Non Biyori vibes just inspired me to do so.
NOMINATIONS
Alright, I hereby nominate the following awesome moots to share a piece of themselves with our community. No pressure pals!
That's it. And yes, this is actually my first post here in my newly migrated blog (haha). I've been patiently working on fixing some errors because my impulsive side gets the best of me so I ended up messing some configurations. Luckily, it seems it is working now. Yeah, have a nice day everyone.
Last Updated on February 14, 2022 by Yu Alexius