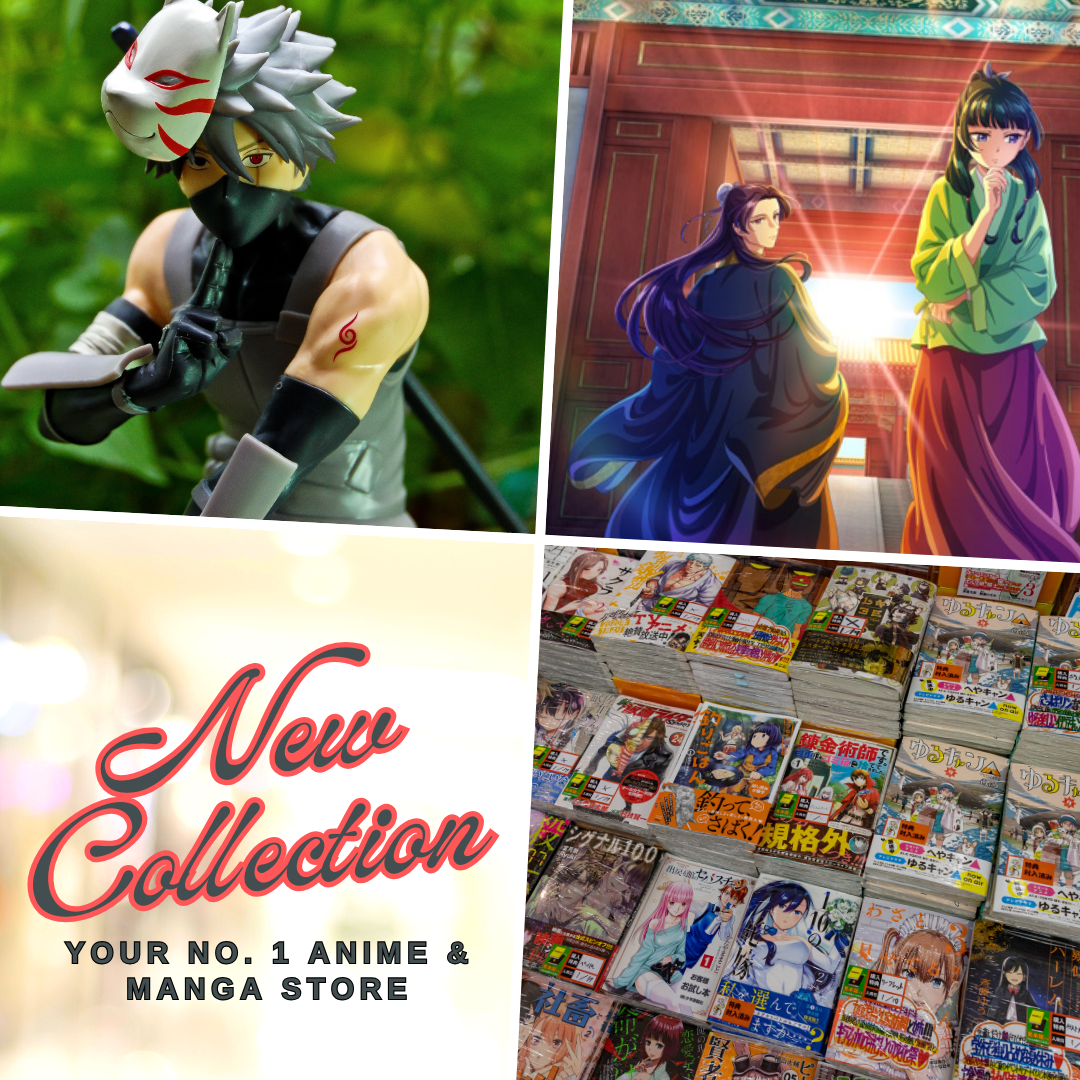 Hey guys, I am back for another post and this time I would like to share a bit of what makes me a Chinese anime fan, how did I become a donghua fanatic, and what shows did influence me to start blogging about Chinese animation.
I've been blogging about anime for over 5 years, and I'd been into Chinese animation in 2017 ever since the first time I set my eyes on the popular The King's Avatar, which has been the gateway Chinese anime to almost every donghua fans outside of China. In this post, I will share some of the donghua that got me into Chinese animation, and the potential of this gradually growing industry.
My Earliest Chinese Anime Influences
People usually ask me what shows made me a fan of Chinese animation? Is there any good Chinese anime out there worthy enough for viewers to check out?
Truth is, there's always that hidden gems anywhere and it only needs to get attention and some polishes for people to fully see its worth. In Chinese animation, I must say some of my earliest series is not the best and may have some flaws but it became an eye-opener for me. I began to watch Chinese animations and eventually discover some more precious gems in 3 years of being a donghua fanatic.
The following are the series that got me into Chinese animation as follows:
The King's Avatar
It's not my first Chinese anime but it's the first one that got me hyped like no other. It was huge back in the days and has been among the series that introduced Chinese anime to many people in the global arena. I watched it a bit late, that's 2 months after its premiere because followers of the Facebook page Anime Trending are calling out the staff to include it in the weekly poll. It sparks my interest and I am sincerely glad that I did watch it.
Full-Time Magister
After The King's Avatar, I have started looking for other donghua and I have stumbled upon Full-Time Magister. The story is interesting enough and truly sparks my curiosity but the animation quality let me down. However, it's still one of the most popular donghua in the West, and while I dropped it in the 2nd season, I still have it on my pending watchlist. I'll check it sometime in the future.
Battle Through the Heavens
Here's my first 3D Chinese anime ever, the story is interesting enough to keep my attention on it despite the inconsistency in the animation quality. However, it did force me to read its source material, the web novel because I am really curious and enticed by its promising plot. I have finished the novel, and eventually enjoyed the succeeding seasons and the animation truly improved too.
Soul Land
The most popular Chinese anime in recent years, Soul Land occupied a special place in my heart. I have watched it right after I finished Battle Through the Heavens, and it showcases that Chinese animation could give quality fight scenes. I always set Soul Land as my standard whenever I am doing reviews or checking out other Chinese anime in 3D style.
I'm Joybo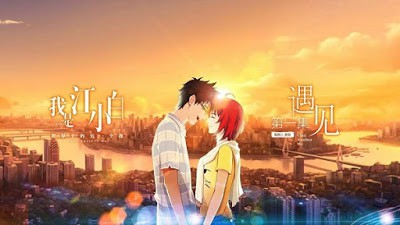 Last in the list of my earliest Chinese anime influences is I'm Joybo. It is a romantic drama story with so many plot twists and it keeps me craving for every episode weekly.
Hidden Potential of Chinese Animation
I have also discovered that for many people outside of China, Chinese animation or donghua is an unknown entity, and people are still hesitant to check on it because they think it's shallow or mediocre in quality, and some simply say that they don't like Chinese-dubbed series.
I have to admit this, but there is plenty of Chinese anime which are still unpolished, some studios behind them are relatively new, and still finding their style and brand. However, every once in a while, you'll encounter hidden gems and it awakened me that there's more to Chinese animation than what the people initially perceived on the surface.
The Chinese animation industry is growing rapidly in recent years and the fact that it is also getting more attention now outside of China and the increasing number of donghua every year is a testament that it can still give more to the people. Furthermore, there's a lot of available source material from China worthy of adapting to Chinese animation. I must say we didn't see its peak yet, but the Chinese animation industry is a rising empire, and gradually set its foot in establishing more influences internationally. Nevertheless, it's not on par yet with the Japanese animation industry if I have to give my honest opinion when it comes to quality, but when it comes to potential, it sure has so many unpolished gems yet. And I am looking forward to see those rough stones turned into diamonds when the right time comes.
Furthermore, Chinese animation had a rich historywhich many people may have forgotten. In fact, its golden era was way back in the 60s during the heyday of Shanghai Animation Film Studio which produced some of the best Chinese anime movies in its history. Nonetheless, it's great to see that Chinese animation is rising once again and people have a renewed interest in it.
In recent years, there's a rush of Chinese anime showing great improvement and quality and some of my favorites are:
Big Fish and Begonia
Fog Hill of Five Elements
Ne Zha (2019)
White Snake: The Origin
Grandmaster of Demonic Cultivation
The Legend of Hei
Heaven Official's Blessing
Jiang Ziya
The Legend of Qin
The Small Yet Growing Donghua Community
Compared to the well-known Japanese animation industry, many people from all over the world talk about it daily. In Chinese animation, I must say that I did have problems getting news and even simple information before because there are only few people that talk about donghua. Although, the numbers are rising and many people are now slowly opening their interest to Chinese anime it still has a long way to go.
Furthermore, the Chinese animation industry itself is also growing, thus making the community behind the production and its audience grow proportionally.
Nonetheless, I am thankful to people who keep on sharing their thoughts about Chinese animation and to people that provide circles or community for us to discuss donghua such as Cuchallain from Donghua Reviews, and the Guodong Subs team. By knowing these people who shared the same interest and passion as me, I've got to learn more about Chinese animation too, and get recommendations that opened the path for discovering some more gems.
As a fanatic of Chinese animation, I felt like it has been my calling to spread the word, and share to many anime fans that Chinese animation is also worth checking out. That's why I also started to blog about it as if I can establish my little haven here as a source of stuff to initiate buzz or conversation about Chinese animation, it's an opportunity to spread the word and also getting to know more people who also love donghua.
And here I am, I became a chatterbox when it comes to Chinese anime and sometimes, my friends got annoyed when I talk too much about donghua when in the first place they only asked me about random normal anime stuff and recommendations.
Last Updated on March 7, 2022 by Yu Alexius