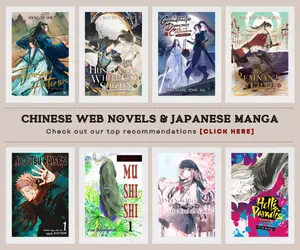 Juemingxiangying – a Chinese anime which recently premiered last March 8 unveiled an English-subbed advance trailer featuring sexy female characters called AI Goddesses. Yes, that AI is artificial intelligence and by looking in the trailer, we could see that this goddesses weren't the delicate one as we saw them in an action-filled scenes with gunshots and chasing battles.
As per different translation, Juemingxiangying is translated into English in various titles such as Deadly Response, or
Desperate Response
. The trailer had shown the different AI goddesses namely as Ye Yun, Ye Qiao, Qin Yu, and Qi Ya. This Chinese anime will surely rock our 2019 with awesome fight scenes and a rather cliche plot but with decent execution and animation, it's definitely going to be amazing and lit.
"Desperate Response" is the 3D animation of the first smart hero battle in China. "Desperate Response" uses a unique female sci-fi hero perspective to create different types of high-destination goddesses in different styles.
Desperate Response Synopsis
In 2050, the simulation intelligent people were widely used in human society. A sudden intelligent disaster on the eastern intelligent island made some intelligent people have self-awareness. The evil intelligent people represented by the terrorist confrontation constitute the "wing of the unique forces" of the dark forces, which poses a deadly threat to the peace of the earth and human life. In order to prevent the spread of intelligent disasters and maintain global security, Smart Island Police has established a "smart hunter group."

In the long-term fierce confrontation, a group of super-intelligent heroes who are self-aware and committed to maintaining peace on the earth have emerged, and finally formed a team of intelligent Ji with the intelligent goddess such as leaves, fragrant cats, and blue loli. They are united with human warriors. One heart, together with the invasion of the dark forces of the unique wing, defeated the sinister conspiracy and terror of evil intelligent people again and again, thus protecting the peace of man and the safety of the earth.

 
Juemingxiangying is an anime project from Tencent and Build Dream Animation.
References:
http://it.szonline.net/game/20190311/20190335086.html
https://baike.baidu.com/item/%E7%BB%9D%E5%91%BD%E5%93%8D%E5%BA%94/22546192?fr=aladdin
https://www.reddit.com/r/Donghua/comments/azzdu0/juemingxiangying_advance_trailer_official_subs/
https://baijiahao.baidu.com/s?id=1613750371250739640&wfr=spider&for=pc
Last Updated on February 21, 2021 by Yu Alexius