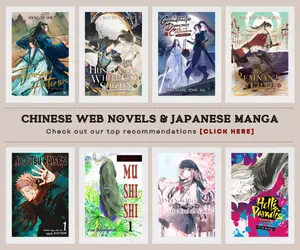 I will first discuss about
The King's Avatar new year's preview
, I am not sure if this could be consider as an early teaser, sneak peek or whatever but to me, it looks like a Chinese New Year's ad or commercial. Nonetheless, it's timely relevant as this chapter from The King's Avatar novel took place during the spring festival or popularly known as the Chinese New Year.
So, who's Ye Xiu and who's Ye Qiu. Let's make the clarification first. For anime-only viewers, Ye Qiu is the name of the main character who used the God-level account One Autumn Leaf, you may know him as the former captain of Excellent Era who's now living as a network manager on Happy Internet Cafe and use the character Lord Grim to play GLORY in-game. (Next part will have spoilers –  a surprising but very satisfying if I say so).
Now, let's drop the bomb, his name is NOT Ye Qiu but instead Ye Xiu. But why? The truth is, this godlike Glory player that we all know used a fake name to begin with when he entered the alliance and he used the name Ye Qiu throughout his professional career. His real name is Ye Xiu, yes it is just a one-letter difference but it certainly revealed the fact that he hide his real identity. Well, there he is – Ye Xiu is no other than the best team captain in Glory professional alliance after all and it ain't easy to fake it than his name.
The King's Avatar – Ye Qiu (the twin brother)
Now, the question is, who is Ye Qiu? Here's come The King's Avatar New Year's preview – the video we had posted above. Ye Qiu is Ye Xiu's twin brother and it's kind of unfortunate that our pro-player had been using his twin brother's name all this time in the professional scene.
Follow up question might be, does Ye Qiu also plays GLORY? The answer is a big NO, he doesn't play Glory and unlike Ye Xiu, he had that professional aura of someone who's been living in the corporate world. But there's a big twist in the story of this two brothers and it's quite funny and interesting to know and hoping it'll be animated in the upcoming The King's Avatar season 2.
To wrap up this post,
Yu Alexius team
would like to greet everyone Kung Hei Fat Choy to our Chinese brothers and sisters.
Last Updated on March 17, 2021 by Yu Alexius