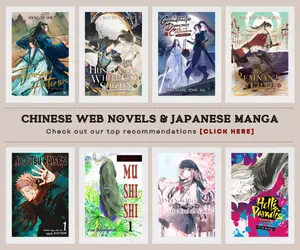 Battle through the Heavens season 3 is definitely one of the most highly anticipated Chinese anime of 2019. I, myself as a reader of the web novel is more excited than ever to see the next chapter of Xiao Yan's adventure after he failed to get the Green-Lotus Core Flame as seen in the finale of Battle through the Heavens season 2.
And now, Xiao Yan is up for a greater adventure and his journey will start on his conquest to get the Green-Lotus Core Flame from no other than the notoriously fearsome and ferocious Queen Medusa – the leader of the snake-people who had been an enemy of mankind and his Jia Ma Empire in the recent years. This is no simple journey as he will learn a lot of things, knowledge and experience from this adventure which will be the beginning of an even greater journey that awaits for him once he return in the Jia Ma Empire.
Author fan art of Queen Medusa
One thing that many novel readers is waiting is the appearance of Queen Medusa in the anime who is believe to have that demonic beautiful physique that could seduce any men to their core. To anime viewers, a little bit of spoiler though is that Queen Medusa is no other than the first wife of Xiao Yan in the future and she's an amazing characters to follow throughout the whole run of the story.
Battle Through the Heavens – Song of Desert Promotional Videos
Battle through the Heavens will be animated by Motion Magic just like its previous 2 seasons with Tencent and China Literature as its official publisher.
Last Updated on March 7, 2021 by Yu Alexius