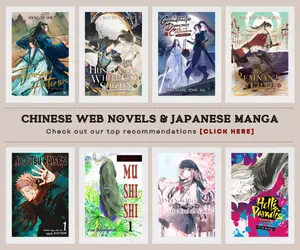 As a child of the 90s, I was fortunate enough to grow up with the enchanting anime series of the World Masterpiece Theater. These shows, based on beloved classical books and stories, left an indelible mark on my generation, including myself.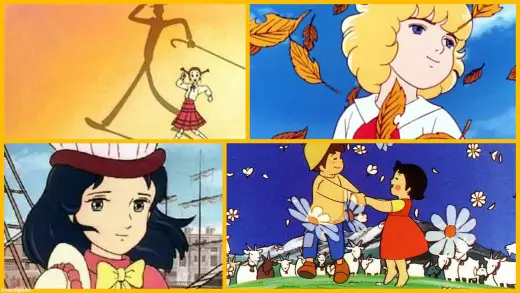 I vividly recall how my classmates and I would eagerly discuss these anime shows during our primary school days. Each series brought our fantasies and imaginations to life, imparting valuable life lessons along the way. These inspiring tales were relatable to children, featuring visually appealing animation, child-friendly character designs, and captivating narratives. Through World Masterpiece Theater, we were encouraged to dream, set goals, and pursue our desires. It showed us the importance of genuine friendship and reminded us that love is what the world truly needs.
World Masterpiece Theater: Colorful Childhood Memories with Classic Anime Shows
Today, I would like to share some of the remarkable anime shows from the World Masterpiece Theater that made my childhood an extraordinary journey. I am certain that I am not alone in being deeply touched by these timeless creations. Let's revisit the colorful memories and cherished moments these shows have gifted us.
Heidi, Girl of the Alps (1974): Rediscovering the Inner Child
Although I watched this anime as a teenager, Heidi had a remarkable impact on me, rekindling the joy of my inner child. It awakened a desire within me to live amidst the mountains, like a hermit. This anime is akin to a precious work of art, teaching us to embrace simplicity and approach life with optimism. Through Heidi's story, I learned that the beauty of nature has a soothing effect on the soul, bringing solace to a wounded heart. Original work: Johanna Spyri's Heidi's Years of Wandering and Learning
A Dog of Flanders (1975): A Heartrending Tale that Tugs at the Emotions
If this anime didn't bring tears to your eyes, I dare to question how your heart remained untouched. Among my peers and siblings, A Dog of Flanders was one of those shows that made us cry profusely, thanks to its delicate and melancholic plot. While the story itself is truly inspiring, it inevitably leads us back to the heartbreaking nature of this drama anime. I often wonder how other children felt after watching it, or perhaps it's simply my own tender heart that struggles to move on. Original work: Maria Louise Ramée's A Dog of Flanders under her pseudonym "Ouida"
The Adventures of Tom Sawyer (1980): Unforgettable Childhood Laughter and Life Lessons
I fondly recall the times when my siblings and I would play pretend, impersonating the characters from this anime, and it always brought laughter to our hearts. Having Tom Sawyer and his friends as part of our childhood was truly remarkable. In fact, the humorous moments from the show played a role in shaping the lively spirit of my peers during our school days. One thing is certain: The Adventures of Tom Sawyer is one of those anime that taught me the importance of embracing life with a joyful, enthusiastic, and grateful heart. It left an indelible mark, reminding us to live life to the fullest. Original work: Mark Twain's The Adventures of Tom Sawyer
The Swiss Family Robinson: Flone of the Mysterious Island (1981) – Igniting Island Adventures and Valuing Family
This anime ignited a dream within me of living on a remote island, where I could play freely and unreservedly, whether it was deserted or not. Admittedly, it might sound a bit wild, but this show taught us the importance of being innovative, resourceful, and enthusiastic when faced with unexpected challenges. Moreover, it instilled in us the value of cherishing our family and friends, making it a fitting theme for children to explore. Original work: Johann David Wyss' Swiss Family Robinson
Princess Sarah (1985): A Beloved Anime That Transcends Generations
Is there anyone here who isn't familiar with the beloved character Sarah Crewe? I ask this question because I truly believe that Princess Sarah is one of the most iconic anime from the World Masterpiece Theater collection. In fact, it was a cultural phenomenon in my home country, capturing the hearts of many. Princess Sarah presented us with a captivating Cinderella-like tale, but with a child-friendly approach that focused on friendship and compassion instead of romance. This anime taught us the importance of perseverance and maintaining hope, as well as the value of kindness and goodwill toward others, regardless of the circumstances we face. As an adult, Princess Sarah has once again gained popularity in my country, with the emergence of sarcastic, satirical memes that address modern-day social issues, providing both entertainment and thought-provoking commentary. Original work: Frances Hodgson Burnett's A Little Princess
Little Prince Cedie (1988): A Timeless Tale of Innocence and Kindness
Out of all the World Masterpiece Theater productions, Little Prince Cedie holds a special place in my heart. It has always been my favorite series, and I eagerly looked forward to watching it every morning as a child. Even now, whenever it re-airs on a local TV station in our country, I can't help but feel like a little kid again, captivated by its heartwarming charm. This anime is a beautiful testament to innocence and kindness. Cedie, the titular character, serves as a reminder to remain humble, regardless of our status in life, and to always show compassion towards our friends, family members, and the wider community. Little Prince Cedie is a timeless story that continues to inspire us with its enduring message of love and empathy. Original work: Frances Hodgson Burnett's Little Lord Fauntleroy
My Daddy Long Legs (1990): An Inspiring Journey of Love, Growth, and Success
While Little Prince Cedie holds a special place in my heart, My Daddy Long Legs is an anime that is truly dear to me. The incredible and inspiring story of Judy's journey from childhood to adulthood, filled with success and personal growth, captivated me completely. The addition of romance to the storyline adds an enthralling dimension, making the entire series a delightful and thrilling experience. This anime made me laugh, cry, and dream big. It inspired me to write, especially poetry. Judy's path was filled with challenges and obstacles, but she endured, persevered, and ultimately achieved success. I believe that her story has the power to inspire countless individuals, especially those entering their teenage years. Moreover, as a fan of Judy and Jervis' love story, I adored how the anime concluded perfectly. My Daddy Long Legs is undoubtedly one of the finest romance anime out there, leaving a lasting impression on anyone who watches it. Original work: Jean Webster's Daddy-Long-Legs
The Bush Baby (1992): An Adventure That Ignites Wanderlust
While I may not be the biggest fan of the anime itself, the world it portrays is one I long to be transported to. The Bush Baby is an adventure-filled story that had me yearning to be the protagonist, prompting me to make time to watch it during my childhood days. Kenya has been a dream destination of mine for quite some time, and even as a child, I aspired to experience the wonders of the wild savanna. The Bush Baby beautifully captures the essence of that awe-inspiring place, allowing viewers to witness its greatness firsthand. This anime ignites a sense of wanderlust and fuels the desire to explore the vastness of nature's beauty. Original work: William Stevenson's The Bushbabies
Romeo's Blue Skies (1995): A Tale of Hardship, Dreams, and the Power of Friendship
In this melodramatic anime, we are immersed in a story of struggle and aspirations, where the value of family and friends shines through. Romeo's Blue Skies portrays an inspiring journey of triumphs and failures, as characters chase their dreams, forge meaningful connections, and discover a chosen family. Amidst the weight of the drama, this anime serves as a highly recommended watch for children, helping them understand the significance of friendship, family, hard work, and the pursuit of dreams. Romeo's Blue Skies paints a powerful message, reminding us all of the enduring importance of these fundamental values. Original work: Lisa Tetzner's Die schwarzen Brüder ("The Black Brothers")
Remi, Nobody's Girl (1996): A Heart-Wrenching Tale of Resilience and Hope
This anime is a captivating and emotionally charged journey that I find myself hesitant to watch again due to its heavy drama and moments of loss. Loosely based on Hector Malot's Sans Famille, the French novel, Remi tells a poignant story of adventure, friendship, and facing one's own adversities. While it shares similarities with Romeo's Blue Skies and My Daddy Long Legs, Remi possesses a unique quality that deeply resonates with viewers, evoking empathy and compassion for the titular character. Through Remi's trials and tribulations, the anime ultimately reminds us that even in the darkest times, there is always a glimmer of hope, and a rainbow can emerge after the rain. It is a melancholic yet inspiring tale that captivates the hearts of both children and adults alike.
World Masterpiece Theater has also brought to life several timeless classical books that beautifully illustrate the wonders of life. While I have personally watched some of these adaptations, they didn't leave a profound impact on me. Nevertheless, I wholeheartedly recommend these anime shows to everyone.
Among the remarkable titles worth mentioning are Little Women, Anne of Green Gables, Alp's Story: My Annette, Katri, Girl of the Meadows, Trapp Family Story, and Les Misérables: Little Girl Cosette.
Now, I'm curious to know about your favorite anime from World Masterpiece Theater. What makes it special to you? Please share your thoughts and don't forget to spread the word about this post to your friends.
Last Updated on May 31, 2023 by Yu Alexius