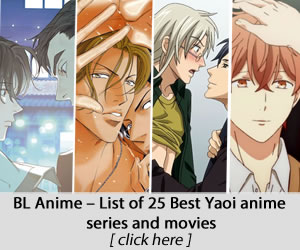 World Masterpiece Theater – a series of anime shows of our favorite classical book or story had definitely gave colors to the childhood days of generation Y from the 80s and 90s, and that includes myself.
My 4 favorite anime series from World Masterpiece Theater collection | © HubPages
Personally, I am among those 90s kids who had to grow up with the
World Masterpiece Theater
as my early anime influences. I remember it had been a common topic among my classmates in primary schools to talk a lot about these anime shows. How each series brings every kids fantasy and imagination into life, giving them an experience that teach them important life lessons. The inspiring series were simply easy that any kids could relate with, and combined with visually appealing animation, child-friendly character designs, and fantastic narration; World Masterpiece Theater inspired us to dream, set goals for ourselves, strive towards what we desire, show us that genuine friendship exists, and most of all, telling us that what the world definitely need is LOVE.
On my end, I would like to share some of the
anime shows from the World Masterpiece Theater
that made my childhood a wonderful experience. And I do believe that I am not the only one whose life had been touched by these anime shows.
Heidi, Girl of the Alps (1974)
Original work: Johanna Spyri's Heidi's Years of Wandering and Learning
I have to admit that I watched this anime when I am a bit older, a teenager to be specific. I love how Heidi brought back the inner kid in me. I, even crave for one to live in the mountain as a hermit because of this anime. It is like a precious piece of art that will teach you to live in a simple way and look forward to life positively. It made me realized that nature's beauty soothes the soul and put a wounded heart at ease.
A Dog of Flanders (1975)
Original work: Maria Louise Ramée's A Dog of Flanders under her pseudonym "Ouida".
If by any means this anime never made you cry, I'll dare to ask how did you harden your heart? Among my peers and siblings; this is one of those
anime that made us cry big time
, due to how fragile and melancholic the plot it. The story itself is actually inspiring; however it always come back to the fact that it's a heartbreaking drama anime. I actually wonder how other kids felt after watching it, or it may be just my fragile heart that can't move on.
The Adventures of Tom Sawyer (1980)
Original work: Mark Twain's The Adventures of Tom Sawyer
The Adventures of Tom Sawyer | © Anime Tagalog
I always remember my siblings and I play character impersonation of this anime and it always made me laughed. Then, I realized how awesome it is to have Tom Sawyer and his friends as part of our childhood. In fact, those funny moments from the anime actually contributed to the haughtiness of my peers way back in school. One thing is sure though,
The Adventures of Tom Sawyer
is among those anime that taught me to live life to the fullest with a happy, enthusiastic, and grateful heart.
The Swiss Family Robinson: Flone of the Mysterious Island (1981)
Original work: Johann David Wyss' Swiss Family Robinson
The Swiss Family Robinson: Flone of the Mysterious Island | © Amazon
This is the anime that had me dream of living in a remote island and I don't care if it's deserted or not as long as I could play around vivaciously. Well, that's actually pretty insane but this show had taught us to be innovative, resourceful, and enthusiastic when facing unprecedented challenges. Furthermore, it shows us to value our family and friends which I believed a theme fitted to be shown for the kids.
Princess Sarah (1985)
Original work: Frances Hodgson Burnett's A Little Princess
Princess Sarah
Is there anyone here who's not familiar with who Sarah Crewe is? I am asking this question because I personally believed that it is the
most popular anime from the World Masterpiece Theater
collection. I even remember that Princess Sarah had been a huge thing on my home country. Princess Sarah had show us a Cinderella story with a child-friendly approach without the romance factor and instead gave us a story of great friendship and compassion. The anime had taught us to persevere and never lost hope; to be friendly, kind, and good to others despite of whatever circumstances we are in. As an adult, this anime had been a crazed once again in my country due to the appearance of sarcastic and satire but timely relevant memes that tackles modern-day social issues and also deliver a faint clap of entertainment.
Little Prince Cedie (1988)
Original work: Frances Hodgson Burnett's Little Lord Fauntleroy
Personally, Little Prince Cedie is my
favorite series from the World Masterpiece Theater
production. It has always been the anime that I crave to watch every morning when I was a child. Even now, I still watched the anime when it had a re-run in a local TV station in our country and believed me I felt like a little kid in an adult's body. It is simply heartwarming, filled with innocence and kindness. Cedie himself remind us to be humble no matter what your status in life and always show compassion towards our friends, family members, and the community as a whole.
My Daddy Long Legs (1990)
Original work: Jean Webster's Daddy-Long-Legs
My Daddy Long Legs
If Little Prince Cedie is my personal favorite, I'll say that My Daddy Long Legs is a very dear anime to my heart. The story of success, growing up and evolution of Judy from childhood into adulthood is truly amazing and inspiring. The romance aspect is definitely an enthralling addition to the story that makes the entire run of the story an enjoyable and exciting one. This anime had made me laugh, cry and dream big time. This is one of the anime that inspire me to write, especially to write poems. Judy's journey had been a toughed one with so many bumps along the way but she survived, persevered and succeed. I believed that her story could inspire a lot of people out there especially those who just started to enter the teenage years. Plus, I really loved this anime because I am a big fan of Judy and Jervis love story, and I so loved how the anime ended perfectly. Definitely among the
best romance anime
out there.
The Bush Baby (1992)
Original work: William Stevenson's The Bushbabies
The Bush Baby
I'm not a big fan of the anime itself but the story is the world where I want myself to be transported at. It is among those adventurous type of story where I wanted to be the protagonist, that's why I always spare a time to watch The Bush Baby during my childhood days. Anyway, it has been my dream to visit or stay at Kenya for quite some time, although as a child I only aspire to enjoy the wild savanna; and it is great that The Bush Baby were able to show perfect how awesome it is.
Romeo's Blue Skies (1995)
Original work: Lisa Tetzner's Die schwarzen Brüder ("The Black Brothers")
Another melodramatic anime, a story of hardship and dreams; showing that we need to treasure our family and friends. This is an inspiring story of triumph and failures on chasing one's dream, building connections, and make friends that you could call a family. Despite of the heavy drama, Romeo's Blue Skies is a highly recommended anime for children to help them realize the importance of friendship, family, labor, and dreams.
Remi, Nobody's Girl (1996)
Original work: Hector Malot's Sans Famille
This is actually an anime that I doubt if I could still handle to watch again due to the heavy drama and loss. The anime is loosely based on Sans Famille, a french novel by Hector Malot. Simply called Remi, the anime is a heart-wrenching adventure of friendship, family, and coming into terms with your own adversities. The anime is kind of related to Romeo's Blue Skies and My Daddy Long Legs. However, it has its own factor that will make the viewers sympathize with Remi. In the end, it only proves that there's always a rainbow after the rain. A melancholic and at the same time inspiring story for both children and adults.
Aside from these, World Masterpiece Theater also animated several classical books that will make you realized how beautiful life is. Though, I'd seen some of these but somehow it didn't really leave a deep impressions on my end. However, I highly recommend watching these anime shows to everyone.
Little Women
Anne of the Green Gables
Alp's Story: My Annette
Katri, Girl of the Meadows
Trapp Family Story
Les Miserables: Little Girl Cosette
Well, then may I ask what's your favorite anime from
World Masterpiece Theater
and please let us know why you love it? Don't forget to share this post with your friends.
Last Updated on April 7, 2021 by Yu Alexius