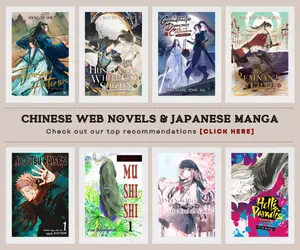 Hit Chinese web-novel 星辰变 also known as Xing Chen Bian with the English title of Stellar Transformation is getting an anime adaptation this year. The promotional video aka Stellar Transformation trailer had been uploaded several months ago and it actually made the readers anticipate for it until it's supposed to be airing date on September.
Why I said 'supposed to be'? It's because the anime is originally slated for September release. However, it's already October and it still didn't reach out to the majority of
Chinese anime
community outside of China. Yes, the anime had already premiered but it wasn't subbed or much less dubbed into English yet. Therefore, Chinese anime fans who are craving to watch it doesn't have any available medium yet to see how astonishing it is. However, it's not like there's no hope at all. Although, not much is uploaded on YouTube yet, I have checked several Chinese video streaming sites such as BiliBili and they have plenty of surprising scenes or even AMV about
Stellar Transformation animation
.
I am quite unfortunate that I can't understand Chinese. Thus, I have to rely on my browser's auto-translation which seems to be quite inaccurate. Even the anime title, Stellar Transformations had been translated as 'Star Change' which sounds very dull at all. However, I am not here to share that somehow unfortunate side on my end. But to share an exciting part of the Stellar Transformation anime and it is the animated opening sequence.
The thing with this anime opening is that it doesn't simply looks stunning due to its detailed 3D animation but the sequence and the astounding effects of the visuals and character designs. The graphics were on par with those high quality animation from typical Chinese live-action movie. I could simply conclude that the production team really gives emphasis on every details.
Although the anime isn't available in English sub yet, I have seen the first two episodes of the show in a Vietnamese subbed on YouTube. Therefore, if anyone of you know or can understand Vietnamese, then I couldn't be more envious anymore but I'm glad to inform you that you may enjoy Stellar Transformation ahead of everyone else until the anime shall become available in English sub.
Meanwhile, here are few of those stunning characters introduction video for Stellar Transformations.
Last Updated on March 30, 2021 by Yu Alexius