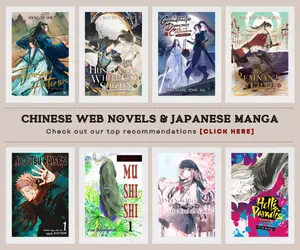 Few more days befor the highly anticipated return of Painting Rivers and Lakes (Hua Jiang Hu Zhi Bu Liang Ren) for its 3rd season on October 25, 2018 – the final promotional video for the anime had been unveiled.
The
promotional video for Painting Rivers and Lakes Season 3
features some familiar faces. Teasing the viewers and its followers with interesting fight scenes and cliche dialogue. Nonetheless, the animation and graphics were pretty decent. Thus, we could expect for something good from Painting Rivers and Lakes this time around.
Hua Jiang Hu Zhi Bu Liang Ren Synopsis
Two martial artists are brutally killed by a team of assassins, leaving their wards, a young boy and girl, defenseless. A martial arts master dispatches of the assassins, sparing their lives, and decides to take them in. He raises them and teaches them martial arts.
References:
Last Updated on March 12, 2021 by Yu Alexius