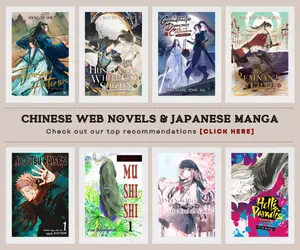 The white snake, Xiao Bai
White Snake – a fairytale like story of a divine spirit and a human scholar as they fall in love and tell us a tale of love that goes beyond what the physical world could comprehend.
Inspired by the Chinese-classic folktale, The Legend of the White Snake. The Sino-US co-production animated film White Snake tell us the story of love, relationship, and insecurities. A fantasy adventure escapade that tackles the connection between two entities of different race, and question the society's standard and norms.
The story focuses on the romance between teenage snake spirit Xiao Bai and young snake hunter A Xuan.
In line with this, the
trailer for White Snake
had been unveiled showing a fascinating and visually-stunning story of love, adventure, and promises.
White Snake Trailer
The animated movie is directed by Huang Jiakang and Zhao Ji and is slated for release on December 21, 2018.
In 2011, the same story had been adapted into a live-action film titled "The Sorcerer and the White Snake" and personally, I love it despite of the mixed reviews it received.
White Snake animated film had been described by Huang Jiakang relatable – "It's a story that approaches the insecurities that many young lovers feel, like 'what if I'm not like who you imagine me to be, will you still love me?' It's very relatable."
On a separate statement, Zhao Ji added "We have never seen an animated version of the tale on the big screen-the fantasy is actually more suited to being an animation."
Nonetheless, one thing is sure. The movie assures to make us all fall in love while feeling the rush and excitement as the story promise to bring not only romance but breathtaking visual adventure and heart-stopping warfare.
Last Updated on April 3, 2021 by Yu Alexius