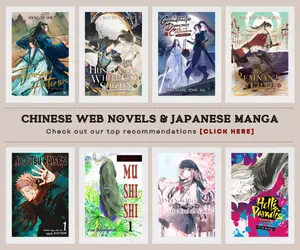 A character introduction in anime could always make or break the character's impressions on the eyes of the viewers. Thus, it is essential to have a long lasting and if possible badass impressions on the viewer's eyes every time a new characters will be introduced in any anime shows. It doesn't necessarily need to be so overpowered but on how an introduction could be so flawlessly brutal, engaging, eye-catching or fatal that it leaves a wow factor on the audience.
In order to give tribute to those awesome badass anime characters, our dear fellow anime YouTuber from
ViniiTube channel
hereby shared his 
Top 10 Character Introductions in Anime
on which our team strongly believed to be a decent and legit list staying true to its title. Now, let's talk about these
anime characters with monstrous power
as per the standards of their own respective anime universes.
10. Levi Ackerman (Attack on Titan)
The strongest soldier from Attack on Titan universe definitely deserved a spot on this list. Captain Levi who had an epic introduction as he fought a bunch of titans mercilessly proving to his subordinates in the military how mighty the Special Operations Squad of the Survey Corps.
9. Shimazu Toyohisa (Drifters)
This great swordsman who is capable of defeating an entire armies on his own is in the 9th place. Just look at those killed that he did and how crazy he could be, it's actually cringe and intriguing.
8. Toyotomi Hideyoshi (Sengoku Basara)
Sitting in the 8th place of the list is the mighty warlord from Sengoku Basara who called annihilate an entire armies just by a single swing of his powerful fist. A very powerful grappler on his own that could destroy any opponents that comes closer without a single sign of warning.
7. The Pillar Men (Jojo's Bizarre Adventure)
A race of ancient humanoid super-beings which had been the main antagonists in Battle Tendency arc of Jojo's Bizarre Adventure. Imagine just how badass it is to turn your enemies into stones and makes them disappear like a dusts without leaving a single strand of their existence.
6. Trunks (Dragon Ball Z)
A familiar face is spotted on the 6th place of our list and everybody definitely thought how overpowered this guy is when we first saw him. I remember I got myself drop my jaw as a kid when Trunks was introduced as he single-handily obliterated Frieza who gave tons of trouble to Son Goku and friends.
5. Luo-Lang (Sword of the Stranger)
This extremely skilled swordsman who have terrible arrogance and incomparable bloodlust could shook you off when he was first introduced in the movie. His strength is as crazy as his thirst for blood, he's a walking demon all throughout the story.
4. Escanor (Seven Deadly Sins)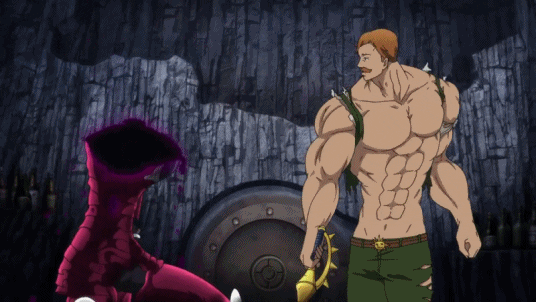 Praise the effing sun, Lord Escanor seriously surprised us and had us caught our breath first after he seamlessly vanquished the arrogant Galand of the Ten Commandments. His strength and pride is simply insane, good thing those muscles of him could back up all of his so-called arrogance.
3. Kaido (One Piece)
The King of Beasts is ranked in no. 3 in this list and his introduction is as hilariously fantastic as his incomparable brute force is. It is simply awesome and overpowered could be an understatement to described him.
2. Madara Uchiha (Naruto Shippuden)
The ultimate villain of Naruto Shippuden universe is listed at no. 2 as he was previously introduced and mentioned in several occasions but his actual appearance in the 4th Shinobi War simply shows the epitome of coming in with a dramatic entrance as he nonchalantly had his enemies ate some dust instantly.
1. L (Death Note)
Psychologically creepy, L is on a separate league of his own. He may not be overpowered and he even got himself defeated by Light in the end, but his persona is something that anyone couldn't easily surpass. He is shrouded in mystery that nobody could fathom and his intro in Death Note series simply shows a cunning master who know how to play his game nonchalantly, and in style.
Do you agree with Viniitube's list? Is there any suggestions that you'd like to tackle about this discussion? Please let us know of your thoughts on the comment section below.
Last Updated on March 31, 2021 by Yu Alexius