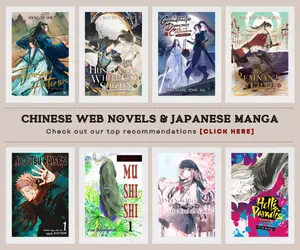 When we say epic anime opening theme song, the very first thing that usually comes into my mind is Guren no Yumiya from Attack on Titan and Tokyo Ghoul's Unravel. These two were legends already but it feels great to have new anime songs that simply give us that epic feels matched with visually stunning and badass animation sequence.
Hence, I will share some of the most epic and definitely badass anime opening theme of 2018 that truly deserves to get some attention and love. Get ready for a psychedelic trip on some of these upbeat soundtrack and get lost to the mystery of some hauntingly beautiful music in this list.
「Howling」by FLOW x GRANRODEO
Nanatsu no Taizai: Imashime no Fukkatsu first opening theme song which is a collaboration between two of the biggest band in Japan, FLOW and Grandrodeo. This simply sounds epic and get ready to have an enchanting schizophrenia from it.
「Ame ga Furu kara Niji ga Deru」by Sky Peace
Nanatsu no Taizai: Imashime no Fukkatsu second opening theme song. This anime is not only filled with badass fight scenes and awesome animation but terribly amazing and addicting soundtracks.
「ODD FUTURE」FULL by UVERworld
The opening theme song for the third season of Boku no Hero Academia and I'm telling you it both have the epic feels of badassness and heartwarming drama.
「Iwanai Kedo ne」 by Yuiko Oohara
The innocent sound of Skilled Teaser Takagi-san is definitely an amazing and relaxing opening theme to watch and listen at.
[Winding Road by MAN WITH A MISSION] 
MAN WITH A MISSION is back with another solid and enthralling rock anime opening theme song and this time it's for the pretty interesting Golden Kamuy.
Last Updated on February 24, 2021 by Yu Alexius