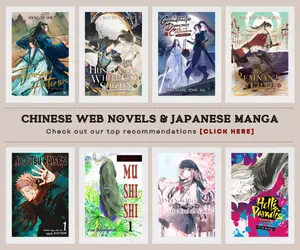 Fantasy-adventure, it is always hard to separate this two genres in anime, and if executed properly, it could produced an out-of-this-world journey that nobody could ever forget. Most of these adventure story in anime comes with life lessons, to name a few are being courageous and treasure your friends which is not only directed towards young audiences but even to teenagers and adults alike. This what makes adventure anime story a mainstream genre that suits any age demographic among anime viewers.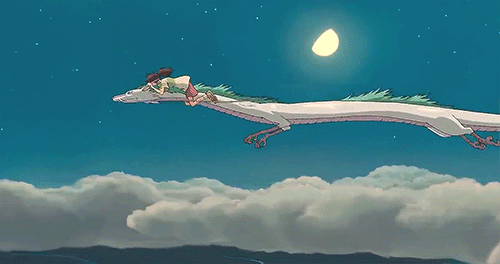 Studio Ghibli's Spirited Away
There are tons of pretty good adventure anime series, it is actually an ocean-wide of selections. How about an adventure anime movies? To be honest, we all have an even better selections, we could say; a quality options as adventure anime films usually receives critical receptions, the best example is Studio Ghibli's Academy's award-winning Spirited Away.
Mamoru Hosoda's The Boy and the Beast
To narrow the list and invites everyone on binge-watching adventure anime movies, we presents our list of highly recommended films what will give everyone an enjoyable ride of fun, excitement, drama, and awe-amazing experience of beautiful scenes and breathtaking animations.
Spirited Away
Studio Ghibli's anime film that won accolades from different awarding bodies including Oscars for Best Animated Feature Film. It's a relaxing and fun story of self-discovery and learning new experiences to become a better individual and start one's life anew.
Children Who Chase Lost Voices
A journey to the underworld with astonishing beautiful visuals and animations. Children Who Chase Lost Voices taught us to move forward and live our life despite of our loses and embrace it. This is a story of acceptance, moving on, and giving value to life as a whole whether our own circumstances may be good or bad.
Nausicaa of the Valley of the Wind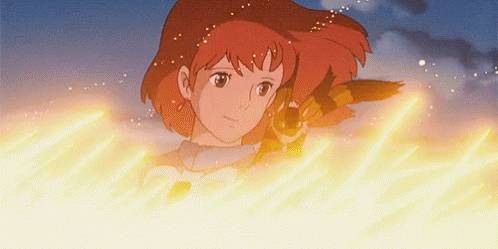 A classic that started the epic journey of Studio Ghibli. Nausicaa of the Valley of the Wind isn't only an adventure anime movie that deals with great escapade, rather than it is a tale with a very powerful message to the world. So powerful that it shows mankind what would be the possible outcome of the world, if humans will not take care of the Earth and keep on dumping trashes which will breed into a race of monsters that will bring humanity at the brink of extinction.
Laputa: Castle in the Sky
This is not just your romance movie, it's a specially indulging story of budding romance, fun and exciting adventure of rediscovering the past, unearthing mysteries and making new friends that you could treat as family.
Princess Mononoke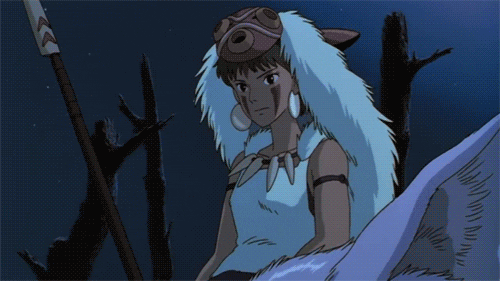 Just like Nausicaa, Princess Mononoke also comes with a strong message behind its league. To show concern to nature and all living things before everything is too late and all the wickedness and greed of humans will comes rushing back at them.
The Boy and the Beast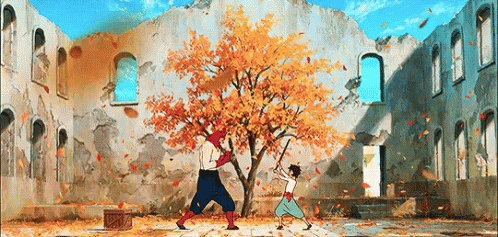 Imagine growing up in the world which is not yours. Being mark as different but at the same time coping up with that fact and becomes a figure that could break traditions. The Boy and the Beast is a refreshing story of self-discovery, candid romance, hilarious mischief and spectacular fight scenes that will leave you speechless with its plot twist and denouement.
Monster Strike The Movie: To The Place of Beginnings
This might be a generic story for everybody but the execution of the animation and how solid the fight scenes are makes this movie a fun ride. The plot isn't something spectacular or original, nonetheless, the entire run of the anime film had been an enjoyable journey that will makes everyone's curiosity bleeds big time.
Brave Story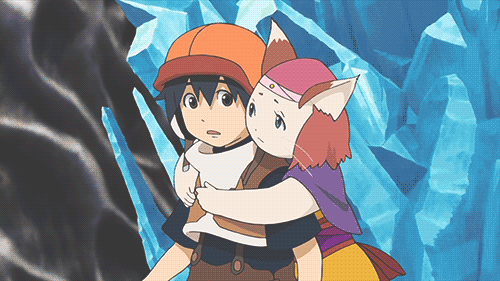 A story about finding courage in the face of insurmountable forces and become a brave warrior that you always desire for yourself to be. Brave Story is a fantastic adventure with amazing music, wonderful visuals and jaw-dropping animation.
Miyori in the Sacred Forest
If you're a sucker for supernatural genre of anime mixed with a relaxing vibes, then Miyori no Mori is a hidden gem that you should watch. The emphasis on making friends and have them accompany you in your journey is such a powerful weapon that this film had utilized. The visuals, animation, and music we're pretty great and it gives you the feeling of wanting to live in the countryside for so many reasons.
The Princess and the Pilot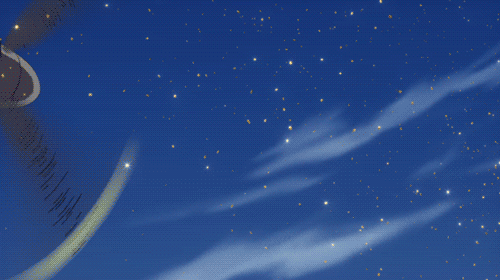 An anime movie that will make you desire the sky over and over again. This is a stunning and definitely breathtaking anime movie that shown an aerial adventure amidst the vast blue sea while being hunted by a large aerial armada of enemies at your back.
Origin: Spirit of the Past
A story which is quite similar with Nausicaa, although the story isn't quite solid it portray an exciting journey of discovering the past while trying to protect what could be save of the world in this post-apocalyptic story about Earth's future.
Tales from Earthsea
Dragons, witches, and warriors; what could be more exciting than having these characters in an adventure anime movie? It always ended up in having an amazing journey full of magic, witchcraft and valor.
Howl's Moving Castle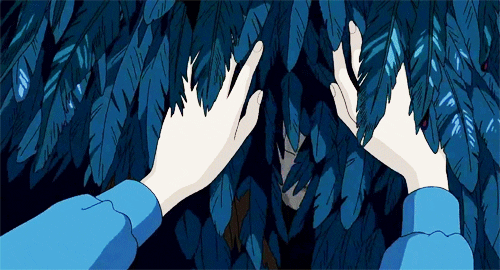 A magical journey of romance and imperial warfare. This is a perfect blend of action, fantasy and the so-called romantic vibes that we could feel all throughout the film.
Summer Days with Coo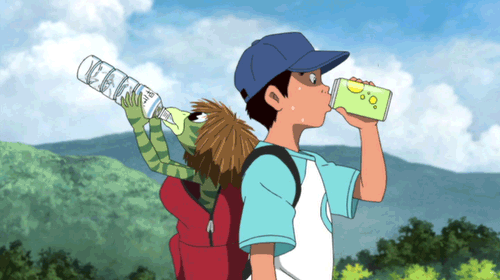 This a calm story to follow with decent narration and ambiguously fun adventure.
Patema Inverted
This is beyond politics, this movie is beyond logic. Patema Inverted is a very promising anime movie that aim to deliver a powerful message. Being different is not bad, it is always not the case and sometimes, the people who thinks they're right could be the one who is actually unusual, peculiar or losing touch of the reality.
A Wind Name Amnesia
A classic anime from 90s with ambiguous atmosphere and mysterious enough to keep you on your chair during the entire run of the film.

Tokyo Godfathers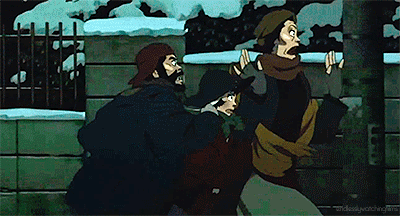 Funny series of mishaps that leads to a satisfying unexpected denouement that will melt your heart with happiness, humor, and gratitude.
Sword of the Stranger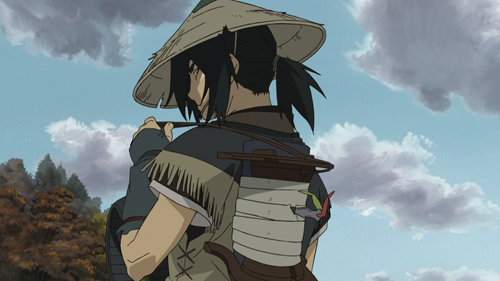 An intense action-packed anime movie that doesn't settle to give a fantastic fight scenes but aspire to deliver a perfect execution of classic animation fitted with hauntingly beautifully written scripts.
Napping Princess
This movie is for all the dreamers out there, I mean for everyone who desires for a great adventure together with your dad. I seriously think that this is an anime movie that is perfect to be played during Father's Day and it truly is a remarkable film with magnificent animation and relatable humors.
Millennium Actress
This classic is rather a confusing yet mysterious biography that will make you lost in the spear of its illusion. It is greatly executed with lots of surprising turn of events that will question your sanity and the same time, your comprehensive skills of what actually transcended.
Do you have any certain anime movies that you would like to be included in this list? Please let us know by leaving a comment below. Thank you!
Last Updated on March 17, 2021 by Yu Alexius