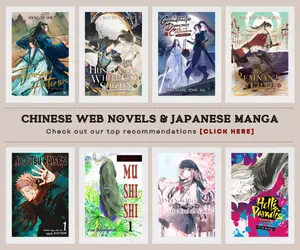 In 2014, a fascinating trailer took the anime industry by storm due to its epic-vibes and attention to details, that's how Master Jiang and the Six Kingdoms had been a highly anticipated movie since then. Now, almost 4 years since the trailer's released, people are craving to see the entirety of Master Jiang and the Six Kingdoms – a Chinese anime that is loosely based to the classic novel "Creation of the Gods".
What makes Master Jiang and the Six Kingdoms an even more surprisingly awesome anime is the fact that it is a product of two brilliant animators – Li Wei and Pei Fei. Could you imagine the efforts and how awesome they are by being able to produced such a magnificent piece of art. The super attention to details, epic battle scenes and astonishing sound effects in the entire course of the trailer only proves how these two animators dare to defy gravity by delivering a project with mesmerizing concept on art and fresh presentation of an overused story plot which normally takes a whole lot of amazing people to do.
Nonetheless, there could've been some setbacks as the movie is originally slated for 2016 release and fans are hoping that it'll eventually come out this year.
Last Updated on March 7, 2021 by Yu Alexius