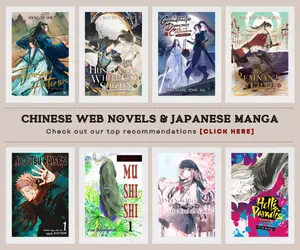 The summer heat will be felt in as early as spring this year due to the comeback of the hottest cooking anime show in the world. Food Wars! Shokugeki no Soma is back for its fourth season, or shall we say, the second-half of its third season 'San no Sara' which left us with hanging thoughts on our mind last January.
In the most recent announcement, it was revealed that Shokugeki no Souma: San no Sara – Toutsuki Ressha-hen will premiere on April 8, 2018. As one of the most popular anime of today, it will compete in the spring 2018 anime chart against similarly heavyweight anime titles such as Tokyo Ghoul:re, My Hero Academia 3, Full Metal Panic!, and The Seven Deadly Sins 2 which will continue on airing its second cour.
Shokugeki no Souma: San no Sara – Toutsuki Ressha-hen Key Visual
Two weeks ago, we had been treated to further surprises with the announcement of Shokugeki no Souma: San no Sara – Toutsuki Ressha-hen opening and ending themes. The opening theme for Food Wars Season 4 is called Symbol by Luck Life while the ending theme will be performed by Fo'X Tails.
Based on the
official trailer of Food Wars Season 4
, we will have some exciting moments waiting for us from Promotion Exams Arc of the manga. Soma will have a face off with Hayama after he decided to side with the Central. Thus, the remaining rebels of Totsuki will fight heads on against Central's new Elite Ten.
Just few days ago, the trailer for Food Wars OVA had been unveiled. The short OVA titled "Food Wars! Shokugeki no Soma: The Third Plate: Erina's New Life," it will feature Erina's new way of living after she runs away from her father's home which took place from Food Wars! season 3. In the video, she was seen struggling on using a washing machine and using the public bath.
Are you guys excited for the return of Soma and his gang this spring? Please let us know of your thoughts about Promotion Exams arc which will be the basis of the anime's next season. Don't forget to share and leave us some comments below.
Last Updated on March 29, 2021 by Yu Alexius