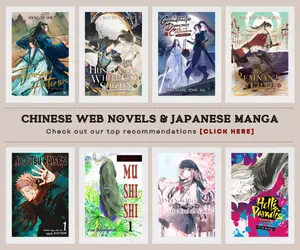 Spring is fast approaching as we're now entering the final stage of Winter 2018 anime lineup where majority of our favorite shows are about to conclude in about two or three weeks. Everybody is simply looking forward for spring because there's no doubt that it's the best season of the year, literally. It's the season that symbolize new beginning and for anime fanatics, it's the season for intense action, fun and heavy dosage of exciting fight scenes and absurd humors. If you're asking why, it's because some pretty big anime titles are scheduled for premiere this April. From several leftover anime from winter which happened to be mostly big catch of action anime, into returning mainstream series and new but rather interesting action anime shows that will keep us sit tightly in our seats.
Boku no Hero Academia 3
The gang from Boku no Hero Academia is back and we'll seriously have another anime moments filled with smash and epic wtf reactions.
Tokyo Ghoul:re
Ken Kaneki is back but he's no longer the same old Ken that we used to know as he finally emerged as a CCG ghoul investigator under the name of Haise Sasaki. What awaits for everyone is an action-packed story filled with drama and psychosis.
High School DxD Hero
Our favorite gang of demons is back to deliver another series of exciting fight scenes between demons and fallen angels. What actually makes this even interesting is… bingo it's ecchi time again.

Full Metal Panic! IV
A classic anime considered to be in a league of its own is coming back to deliver a new height to mecha-scifi-military espionage in anime.
Sword Art Online Alternative: Gun Gale Online
The spin-off series of Sword Art Online is finally here and is expected to set new standard from the very popular anime franchise. This could probably be an appetizer for the highly anticipated Sword Art Online season 3 which is rumored to premiere this 2018 too.
Devil's Line
This could be too cliche, but does vampire plot actually gets old? The answer is no, thus, we could expect for something vampiric and truly interesting from Devil's Line. Mixed with action, drama, and romance – does this formula rings a bell?
Golden Kamuy
An exciting seinin-action anime that definitely have a very promising plot and will bring a fun-filled adventure with chilling vibes.
Saredo Tsumibito wa Ryuu to Odoru: Dances with the Dragons
A light novel based anime, this will bring us a fantastic ride on a journey filled with action, drama and science fiction set in an alternate world.
Captain Tsubasa (2018)
A passionate action-sports anime that will bring us another soccer story, self-discovery, and determination to achieve one's goal.
Ginga Eiyuu Densetsu: Die Neue These – Kaikou
A new anime adaptation based on Yoshiki Tanaka's Legend of the Galactic Heroes.
Last Period: Owarinaki Rasen no Monogatari
A beast-hunting story that revolves around a young apprentice warriors and the exciting adventure that will come on their way after a fateful incident took place.
Caligula
A science-fiction anime that will defy gravity and deliver an astounding trapped in another world scenario with twisting philosophies embedded on its story.
Leftover anime will not be left behind this time as there are few giant titles on their league that will give us intense fight scenes and awesome battle animation as follows:
Last Updated on March 26, 2021 by Yu Alexius