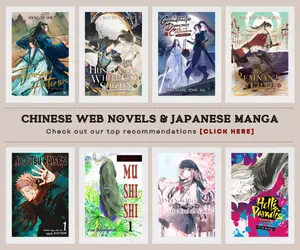 To fill in a heavy dosage of nostalgia from 90s, the remake of Soul Hunter also known as Hoshin Engi is coming this January 2018 for an amazing and exciting adventure, fun, and lots of deaths, I mean action.
For some, the original Soul Hunter anime had been the stepping stone, turning point for the to become an anime fan, and such was my case. I remember watching Soul Hunter every afternoon during my childhood days in the early 2000's and it's the anime that you'll be willing to skip class (fun childhood class) because you'd been into it so badly. Well, who wouldn't fall for the sarcasm, classic anime jokes and fights; this anime simply gives off that real 90s anime vibes. Therefore, this is going to be a fun ride of action and nostalgia.
Sponsored Ads
What would be exciting this time is that,
Soul Hunter anime remake
will follow the original story from the manga. It will be awesome to see the story to be faithful to the manga until the end. I'm not saying the original anime deviated too much but it ended before the manga officially concluded (similar case with today's Game of Thrones), therefore, we couldn't say that it had been satisfying one, on my end I'm not really satisfied though.
Now, we'll just need the trailer to spice up the anticipation for the return of the gang. Well, who wouldn't be excited to see Taikobo, Supushan, Nataku, Yozen, Ko Tenka, Bukichi, and even Raishinshi. They're a fun group to watch and they're adventure is nothing but a hell of fantastic and hilarious journey on defeating a fiery and radiantly beautiful villain.
Heads up guys, we'll be getting plenty of updates about
Soul Hunter remake
soon such as new cast members who includes:
Makoto Furukawa as Nataku 
Yuichi Nakamura as Yozen
And KENN as Ko Tenka 

Hoshin Engi (Soul Hunter) Synopsis
The story is set in legendary China. A beautiful female fox spirit named Dakki (妲己) is controlling the emperor Chu-o (紂王 Chū-ō) and the ruling In (殷) dynasty, and is using her power over him to do evil in the nation. An immortal-in-training named Taikobo (太公望 Taikōbō) is chosen by the great immortal sages for the Houshin Project (封神計画) — to seal away or destroy the evil demons that infest the world. In the course of his adventures, Taikobo gathers other powerful companions and sets out to seal away the demons and eventually destroy the fox-spirit Dakki.
Last Updated on December 30, 2020 by Yu Alexius