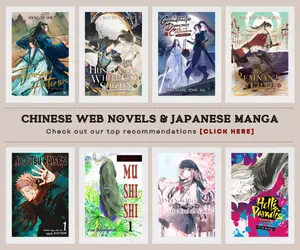 It's finally time to embark onto a new journey together with the gang from Granblue Fantasy as a new anime adaptation for the series had been green-lit. The announcement was made just four months after the ending of
Granbue Fantasy the Animation
which premiered on April 2017 and concluded on June 2017 with 13 episodes leaving the viewers to crave for more.
Granblue Fantasy is an adventure social game which had been developed by Cygames. A very popular role-playing game in Japan with over 14 million registered users, there's no doubt that the anime adaptation drawn in new fans and had all the viewers wanting for more. The development of Granblue Fantasy RPG had been participated by few well-known artists to enhanced the gaming experience. Among them is Minaba Hideo who is in-charge for the character designs while Nobuo Uematsu composed the music for the game.
Granblue Fantasy Synopsis
Gran is a young man who lived with winged lizard Vyrn in Zinkenstill. His missing father sent him a letter about the "Island of Stars, Estalucia". He trains every day diligently so that he can travel to Estalucia. He is also a kind person who will offer his help to people in need. After his encounter with Lyria, he left his hometown and embarked on a journey to Estalucia.
Sponsored Ads

Granblue Fantasy the Animation Trailer
Now, that Granblue Fantasy new anime adaptation had been announced, it is time for the new fans and those people who doesn't have that much idea about the game meets and have the characters introduce to them.
Gran
Lyria
Vyrn
Katalina
Rackam
Io
Eugen
Rosetta
Nonetheless, the
new anime for Granblue Fantasy
is something to look forward. It seems that people are craving for more after the finale of the first anime adaptation and hopefully, a better narration and presentation of the story will be provided in the upcoming anime. Are you a fans of the series? Which characters do you wish to see in this new magical adventure with Gran and Lyria?
Last Updated on March 2, 2021 by Yu Alexius