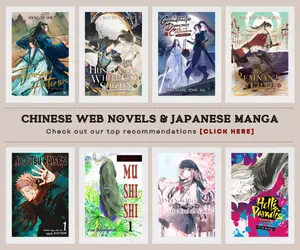 As much as we have plenty of good anime to watch-out for this fall 2017 season, there are also tons of beautiful anime opening theme songs that will capture our hearts. Whether it's a heavy upbeat song, or some pretty cliche pop, up to the rigorously mild and fragile one, fall 2017 anime line is loaded with awesome, magically beautiful opening songs.
12. Blend-S
Title: "Bon Appétit♡S" (ぼなぺてぃーと♡S Bonapetīto♡Esu)
Artist: Blend A (pronounced Blend Ace).
11. Juni Taisen: Zodiac War
Title: "Rapture"
Artist: Panorama Panama Town
10. Fate/Apocrypha
Title: "Ash"
Artist: LiSA
9. Kekkai Sensen & Beyond
Title: "fake town baby"
Artist: Unison Square Garden
8. Altair: A Record of Battles
Title:  "赫色 -akairo-"
Artist: CIVILIAN
7.  Just Because!
Title: "Over and Over"
Artist: Nagi Yanagi
6. Black Clover
Title: "KankakuPiero"
Artist: HarukaMirai
5. Kino's Journey -the Beautiful World-
Title: "Here and There"
Artist: Nagi Yanagi
4. March Comes in Like a Lion 2nd Season
3. Inuyashiki
Title: "My Hero"
Artist: Man with a Mission
2. The Ancient Magus' Bride
Title: "Here"
Artist: JUUNA
1. Children of the Whales
Title: "Sono Saki e" (その未来へ)
Artist: RIRIKO
So, that's it. Our list ended with Children of the Whales having the best opening theme this season and definitely it is also among the top tier titles this season that may eventually win be included in our Top 20 Anime of the Year. Nonetheless, this awesome animation and music in Children of the Whales is something that we should expect from its director, Kyōhei Ishiguro who also bring us the masterpiece, Your Lie in April. Familiar with the similarity on the art style, yes, it's color pastel. The music such as Hikaru Nara, and Orange are only few of those awesome songs from Your Lie in April; thus we could expect for a truly
amazing songs from Children of the Whales
.
Last Updated on March 26, 2021 by Yu Alexius