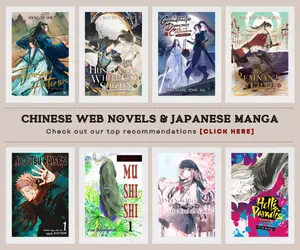 THE BEST OF FALL 2017 ANIME LINEUP
1. Shokugeki no Souma: San no Sara
Shokugeki no Souma: San no Sara Synopsis The fall tournament preliminaries are over, and despite losing to Hayama with 93 points to 94, Soma still makes it through to the next round. Although frustrated, he vows to get stronger as he faces the finals.
Soma, Megumi, Takumi, Hisako, Alice, Kurokiba, Hayama, Mimasaka. These eight must face each other in the final round. But who will Soma's next opponent be? And who will take the number one spot? 
2. Mahoutsukai no Yome
Mahoutsukai no Yome Synopsis Hatori Chise has lived a life full of neglect and abuse, devoid of anything resembling love. Far from the warmth of family, she has had her share of troubles and pitfalls. Just when all hope seems lost, a fateful encounter awaits her. When a man with the head of a beast, wielding strange powers, obtains her through a slave auction, Chise's life will never be the same again.
The man is a "magus," a sorcerer of great power, who decides to free Chise from the bonds of captivity. The magus then makes a bold statement: Chise will become his apprentice–and his bride!
3. 3-gatsu no Lion 2nd Season
3-gatsu no Lion  Synopsis Rei Kiriyama is a 17-year-old boy who recently started living alone, financed by his salary as a professional Shogi player. Despite his independence, however, he's yet to mature emotionally, and his problems continue to haunt him in his daily life. His relationship with his adoptive family is strained, and he has difficulties interacting with his fellow high school students. Meanwhile, his professional career has entered a slump. Burdened with the heavy expectations placed on him as the fifth to become pro in middle school, his wins and losses are fluctuating as his record and progression into the ranks begin to stagnate.
Acquainted with Rei are the three Kawamoto sisters: Akari, Hinata, and Momo. Unlike Rei, they live happily in their modest home, which they warmly welcome Rei into as if he were one of their own. Despite his reservations about becoming too close to the family, he frequently visits, interacting with them and receiving the kind of care and affection he never quite had while under his foster home.
This is the story of Rei's triumphs and failures, relationships new and old, and his growth as a person.
4. Kino no Tabi: The Beautiful World – The Animated Series
Kino no Tabi: The Beautiful World – The Animated Series Synopsis The story follows the travels of Kino, a young adventurer who rides a talking motorcycle named Hermes. They explore the people and cultures of different places throughout their adventures, spending only three days at each location.
5. Black Clover
Black Clover Synopsis In a world where magic is everything, Asta and Yuno are both found abandoned at a church on the same day. While Yuno is gifted with exceptional magical powers, Asta is the only one in this world without any. At the age of fifteen, both receive grimoires, magic books that amplify their holder's magic. Asta's is a rare Grimoire of Anti-Magic that negates and repels his opponent's spells. Being opposite but good rivals, Yuno and Asta are ready for the hardest of challenges to achieve their common dream: to be the Wizard King. Giving up is never an option!
6. Kekkai Sensen & Beyond
Kekkai Sensen Synopsis Supersonic monkeys, vampires, talking fishmen, and all sorts of different supernatural monsters living alongside humans—this has been part of daily life in Hellsalem's Lot, formerly known as New York City, for some time now. When a gateway between Earth and the Beyond opened three years ago, New Yorkers and creatures from the other dimension alike were trapped in an impenetrable bubble and were forced to live together. Libra is a secret organization composed of eccentrics and superhumans, tasked with keeping order in the city and making sure that chaos doesn't spread to the rest of the world.
Pursuing photography as a hobby, Leonardo Watch is living a normal life with his parents and sister. But when he obtains the "All-seeing Eyes of the Gods" at the expense of his sister's eyesight, he goes to Hellsalem's Lot in order to help her by finding answers about the mysterious powers he received. He soon runs into Libra, and when Leo unexpectedly joins their ranks, he gets more than what he bargained for. Kekkai Sensen follows Leo's misadventures in the strangest place on Earth with his equally strange comrades—as the ordinary boy unwittingly sees his life take a turn for the extraordinary.
7. Kujira no Kora wa Sajou ni Utau
Kujira no Kora wa Sajou ni Utau Synopsis Chakuro is the 14-year-old archivist of the Mud Whale, a nigh-utopian island that floats across the surface of an endless sea of sand. Nine in ten of the inhabitants of the Mud Whale have been blessed and cursed with the ability to use saimia, special powers that doom them to an early death.
Chakuro and his friends have stumbled across other islands, but they have never met, seen, or even heard of a human who wasn't from their own. One day, Chakuro visits an island as large as the Mud Whale and meets a girl who will change his destiny.
8. Just Because!
Just Because! Synopsis It is winter of their third year of high school, near the end of the second semester, when students have very little time in high school left. Everyone was just waiting for graduation.
Until he suddenly came home.
He was their classmate in middle school who had moved far away. He transferred in at a peculiar time, which reunited them. It was as if a go signal rang out to the feelings of the students who had just thought to end their high school life without fanfare.
9. Gintama: Porori-hen
Gintama Synopsis In a world where aliens have invaded Edo Period Japan, skyscrapers, trains and motor bikes have replaced the simple life of Earth inhabitants. One man however, still carries the soul of a samurai, Gintoki Sakata, otherwise known as Yorozuya Gin-san. As reckless as he is, Gintoki carries his own resolve and is ready to take on any challenge with his fellow companions.
10. Garo: Vanishing Line
Garo: Vanishing Line Synopsis The story is set in a prosperous city named Russell City. Even as the city celebrates its success, a conspiracy that threatens to shake its world begins to move within it. A man named Sword is the first to hear the first stirrings of the plot, and throws himself into a shadow war in order to expose it. His only clue is the key word "El Dorado." He meets Sophie, a woman searching for her missing older brother who has only left her with the same words: "El Dorado." With Sword having also lost his younger sister in the past, both are drawn together by the words, and work together to find out its meaning.
11. Dia Horizon
Dia Horizon Synopsis What's beyond the end of the horizon? Death… hope… freedom… … A girl has born with the secret to the end. She… is not allowed to live freely. "Freedom" was just a word she yearns for. She lived in a closed and narrow world. Her life is chosen by someone. Therefore, she thought, if the God only gives me scenario with no freedom, I want to share the "death" with you, not that "someone". I want to give the half of destiny to her, even if I have to share the "death" with her.
12. Himouto! Umaru-chan R
Himouto! Umaru-chan Synopsis Umaru is a renowned beautiful 16-year-old girl in town, living with her elder brother Taihei. She acts a perfect sister with a kind heart, intelligence and popularity, who everybody admires. So who would believe how true Umaru is at home? Sleeping, gaming, watching TV, eating junk food, drinking cola… that's almost all she does at home, leaving all the housework to her brother.
13.  Itsu Datte Bokura no Koi 10 Centi Datta.
Itsu Datte Bokura no Koi 10 Centi Datta. Synopsis Anime telling the story of HoneyWorks' "Hatsukoi no Ehon" (The Picture Book of the First Love) and "Ippun Ichibyō Kimi to Boku no" (Yours and My One Minute and One Second) music videos with added elements.
14. Imouto sae Ireba Ii.
Imouto sae Ireba Ii. Synopsis This is the story about the daily life of a young siscon novelist, Itsuki Hashima with his perfect little sister Chihiro, the genius illustrator Nayuta Kani, his best friend Shirakawa Kyoto and some insane partners from his publishers.
15. Dies Irae
Dies Irae Synospis The story features an alternate history of World War II. On May 1, 1945 in Berlin, as the Red Army raises the Soviet flag over the Reichskanzlei, a group of N*zi officers conduct a ritual. For them, the slaughter in the city is nothing but the perfect ritual sacrifice in order to bring back the Order of the 13 Lances, a group of supermen whose coming would bring the world's destruction. Years later, no one knows if this group of officers succeeded, or whether they lived or died. Few know of their existence, and even those who knew began to pass away as the decades passed.
Now in December in the present day in Suwahara City, Ren Fujii spends his days at the hospital. It has been 2 months since the incident that brought him to the hospital: a fight with his friend Shirou Yusa where they almost tried to kill each other. He tries to value what he has left to him, but every night he sees the same dream: A guillotine. Murderers who hunt people, and the black clothed knights who pursue the murderers. He is desperate to return to his normal, everyday life, but even now he hears Shirou's words: "Everyone who remains in this city eventually loses their minds."
16. UQ Holder! Mahou Sensei Negima! 2
UQ Holder! Mahou Sensei Negima!Synopsis In the decade since the world became aware of the existence of magic, the world has undergone massive upheaval. However, a boy named Touta lives in seclusion in a rural town far removed from these changes. His ordinary life is highlighted by his magic-using female teacher and his supportive friends. When his tranquil daily life is disrupted, he embarks on a unique adventure.
17. Netojuu no Susume
Netojuu no Susume Synopsis Moriko Morioka is a 30-year-old single NEET woman. After dropping out from reality, she has taken off in search for a fulfilling life and ended up in a net game or "netoge." In the netoge world, she began her new life as a refreshing and handsome character named Hayashi. While starting out as a beginner, a pretty character named Lily reached out to help her. Meanwhile, in the real world, awaits a shocking encounter with a good-looking elite company employee, a mysterious blue-eyed blonde.
18. Two Car
Two Car Synopsis The anime is set on Miyake Island, a small and sparsely populated island south of Tokyo, but still lies within the boundaries of the Tokyo Metropolis. The main characters are Yuri Miyata and Megumi Meguro. Yuri is the girlish, cool-headed, and slender driver who works the accelerator and brake, and whose household runs a guesthouse. Megumi is the boyish, impulsive, and glamorous passenger who uses acrobatic skills and body weight to handle the corner work, and whose household runs an inn. Both are students at the Tokyo Metropolitan Miyake Girls High School. While they are the complete opposites of each other, and often butt heads, they complement each other well during races.
The team will fight other motorcycle sidecar teams from all over Japan, each with their own opposing traits, such as honor student and working student, s*dist and m*sochist, and a funny man and straight man.
19. Code:Realize: Sousei no Himegimi
Code:Realize: Sousei no Himegimi Synopsis Restricted to an abandoned mansion on the outskirts of London in fulfillment of a promise to her father, lonely Cardia lives day to day isolated from the world. Her body carries a deadly poison that rots or melts anything her skin touches, prompting the locals to call her a "monster."
Her last conversation with her father two years ago, telling her to stay out of sight and never fall in love, is the furthest back she can remember. One day, her quiet solitude is interrupted as the Royal Guards break in to capture her. It is then that Cardia meets Arsène Lupin, a chivalrous thief, who helps her escape the soldiers' clutches. She soon finds herself on a journey with Lupin to locate her father, who holds the answers to her mysterious condition. The two are soon joined by four more interesting and handsome gentlemen…
20. Ousama Game The Animation
Ousama Game The Animation Synopsis A high school class, containing 32 students, all receive a strange text message on their cell phones one night. It welcomes them to the "Ousama Game," in which they are given specific tasks to carry out in a 24 hour period.
No one takes it very seriously at first, as the tasks are trivial things like having one student kiss another. Soon, the tasks escalate beyond what the kids are willing to do, and they learn that the cost of failure is death. Will they be able to find a way out of the Ousama Game before more people die, and the living lose their integrity and humanity through their participation in the increasingly horrible daily tasks?
Aside from the new shows, we will also share the remaining anime series from summer 2017 that will continue to rock our world as its 2nd cour will air this fall.
Fate/Apocrypha
Fate/Apocrypha Synopsis War would have happened, the Yggdmillennia, a family of magi, openly declares their secession from the Mage's Association, and that they are in possession of the Grail. The Association dispatches fifty magi to retrieve it, and all but one are instantly slaughtered by a mysterious Servant. The one remaining manages to activate the reserve system of the Greater Grail, allowing for the summoning of fourteen Servants in total.
In the city of Trifas, two factions will fight for the control of the sacred relic, each of them possessing their own team of seven Servants : the Black Faction whose members are part of Yggdmillennia, protecting the Grail, and the Red Faction whose members were sent by the Mage's Association, trying to take the Grail back. For an event of this scale, the Grail itself summons its own Servant, the holy Ruler, to oversee the conflict.
This marks the start of the Great Holy Grail War.
Ballroom e Youkoso
Ballroom e Youkoso Synopsis Feckless high school student Tatara Fujita wants to be good at something – anything. Unfortunately, he's about as average as a slouchy teen can be. The local bullies know this, and make it a habit to hit him up for cash, but all that changes when the debonair Kaname Sengoku sends them packing. Sengoku's not the neighborhood watch, though. He's a professional ballroom dancer. And once Tatara Fujita gets pulled into the world of the ballroom, his life will never be the same.
Shoukoku no Altair
Shoukoku no Altair Synopsis Mahmut is a young Pasha serving on the general's council of Turkey. The clouds of war are gathering over his country. With Turkey's council split between the warmongers and the pacifists, Mahmut begins his quest to keep the peace at any cost. As he finds himself deeper and deeper in the politics of the ancient world, new enemies and allies surface. Who will prevail? What will Mahmut do if war proves to be inevitable?
Youkai Apartment no Yuuga na Nichijou
Youkai Apartment no Yuuga na Nichijou Synopsis Yushi Inaba is forced into an awkward living situation at his uncle's house after his parents pass away. He decides that when he goes to high school, he's going to live on his own, and finds an ultra-cheap apartment named Kotobuki-so. But it was a monster apartment, filled with monsters, humans, and ghosts! At first, Yuki doesn't know how to deal with these eerie monsters, but after spending time with these strange creatures his closed heart gradually begins to open…
Last Updated on December 23, 2020 by Yu Alexius