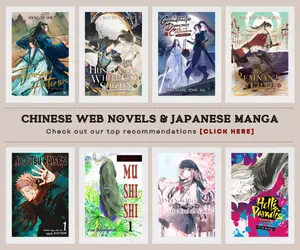 Just when we though that the Re:Creators hyped was over when they took a 2 week hiatus we're only a false facade for the exciting stories and twists that awaits for everyone. The anime eventually comes back after 2 weeks in hiatus with their 17th episode and everyone simply lose their minds with the beginning of an epic battle. A war that will shake up this year's anime standard and simply outshines mainstream action series. If everyone could remember, Re:Creators almost defeated both My Hero Academia 2nd season and Attack on Titan 2nd season last spring. What could've been exciting is that
Re:Creators climax
is finally here and would simply wiped out those mainstream anime series (opinion wise stated).
Altair and Alicetaria Final Duel
Re:Creators Episode 16: This is the actual beginning, isn't it? (Elimination Chamber Festival)
Let's take some time to give a round of applause for excellent animation by Studio Troyca on Re:Creators, somehow it feels like watching an ufotable's work.
It truly is a wonderful year for anime isn't it? We had witnessed the first Chinese animation that blown our mind, The King's Avatar, the return of Attack on Titan and My Hero Academia, the released of the most astounding romance anime in the recent years, Tsuki ga Kirei.
Note: The following paragraphs may contained spoilers, continue at your own risks.
Now, the
19th episode of Re:Creators
simply continues the epic battle with unexpected death(s). I wonder if Alicetaria's death will have the same blow as Mamika but it certainly is a very sad part and fans will mourn of. She was killed with her own "ultimate" attack when she hit Altair but the latter use a principle that changes the cause and effect where she ended up receiving the damage which is really unfortunately, but of course we should expect that Altair wouldn't go down that easily. With that said, the ensuing battle ended up with Alice's death.
Alicetaria February's Death
Although Selesia's hesitation is one of the reasons to be blame but she's acting naturally like what we should actually react on the appearance of Charon. When you realized that your closest friend, ally will fight alongside your enemy, of course that is not easy to accept and may left you vulnerable and confuse for quite some time. One thing is true though, this episode simply makes the viewers hate Altair so much, despite of the fact that she's slowly getting sympathy from a lot of fans in the previous episodes.
The way that Alicetaria's creator cried right after she died is definitely devastating, and despite acting dull, Kanoya's conversation with Charon somehow brightens up the mood, his sense of judgment isn't that of a child after all. Finally, he gets pretty cool this time. Charon acting foolishly and his logic isn't justifiable and he seriously caught Selesia off guard which makes the story even more interesting.
We also had a glimpse of Altair's vulnerable side which proves that she's the pitiful antagonist archetype. Strong and weak at the same type, and she's actually doing great as a villain in here.
In the end, we might have seen Selesia and Charon demise as the former finally decided to her own path and sacrifice himself to stopped Charon and removed Altair's final shield. Kanoya send a blast onto her as she keeps Charon from moving and escaping. The episode end with a big blast from Kanoya's attack, thus giving us a hint of both
Selesia and Charon death
, although it's not confirm yet.
Selesia's Final Scene
Hikayu also have a remarkable scene in
Re:Creators episode 19
as she finally help Selesia made up her mind during a confrontation with Charon. Sho also change her allegiance against Altair, in the aftermath of his fight against Yuya, Blitz, and Hikayu.
Hikayu Stopped Charon
I guess, that's all we have to discuss right now, although our comment section is open for any opinions and feedback about Re:Creators 19th episode. Furthermore, I am sure that I am not the only person who's thinking of this but, we need Magane to finally enter the story exchange some shots against Altair.
Everyone: waiting for this girl to messed up everything… and mess up Altair.
Last Updated on May 9, 2021 by Yu Alexius