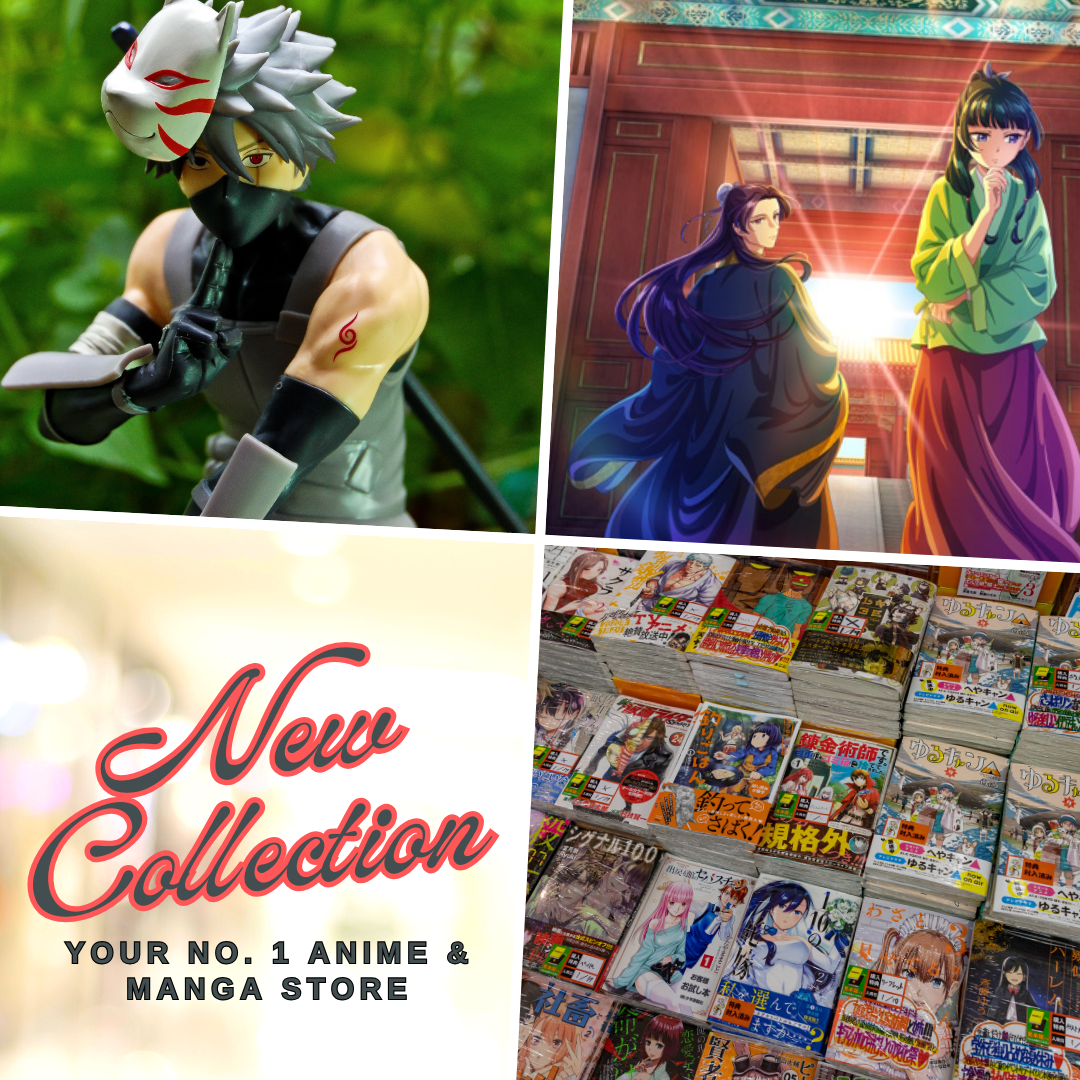 One of the highly anticipated action anime this summer of 2017 is no other than Katsugeki Touken Ranbu from Ufotable. Just the name of the studio itself, Ufotable always give that impression of great animation which I believe is true after watching the first episode of Katsugeki Touken Ranbu last night. The fight scenes are simply stunning which is something that we should expect from Ufotable, not to mention that the character designs and animation are truly magnificent and vibrantly made.
In line with this, we would love to introduce the awesome and seriously cool characters of Katsugeki Touken Ranbu. Each of the character designs were drawn with utmost details and we can't simply deny that they all looks amazing.
Katsugeki Touken Ranbu Characters
Izuminokami Kanesada
Izuminokami Kanesada
An uchigatana (Japanese sword) forged by the renowned swordmaker Kanesada during the end of shogunate period. This sword was also a favorite of the Shinsengumi vice-commander, Toshizo Hijikata. He has both looks and skill, but his short-temperedness is his pitfall, similar to his previous wielder. As the leader of the second unit, he will complete his missions.
Mutsunokami Yoshiyuki
Mutsunokami Yoshiyuki
Known as Ryoma Sakamoto's beloved uchigatana (Japanese sword.) He is honest, bright, always open to new things, and values insightful thinking. Rejecting swords as being oudated, he utilizes a handgun in addition to his sword.
Tsurumaru Kuninaga
Tsurumaru Kuninaga
A tachi (long sword), remarkable for its white coat that resembles a crane, forged by Kuninaga Gojou during the Heian period. Despite his graceful appearance, his personality is witty and wild. Even within the unit, he is very experienced and refined.
Tonbokiri
Tonbokiri
A yari (Japanese spear) crafted by Masazane Fujiwara, under the school of Muramasa. It is recognized as one of The Three Great Spears of Japan. The name stems from a legend that its blade was so sharp, a dragonfly stopped on its blade and was instantly sliced in half. He is very honest and sincere, and is primarily sent on missions in the Sengoku (Warring States) Era.
Yagen Toushirou
Yagen Toushirou
A tantou (dagger) made by Yoshimitsu Awataguchi. The name comes from its reputation as being "sharp enough to cut through a Yagen (Japanese stone grinding tool), but never cutting its owner." A Sword Warrior with a calm personality, he's experienced and dedicated to his missions.
Horikawa Kunihiro
Horikawa Kunihiro
A wakizashi (short sword) forged by Kunihiro Horikawa, a renowned swordmaker during the Azuchi-Momoyama period. It is said that this was one of the Shinsengumi vice-commander's, Toshizo Hijikata, favorites. He is Izuminokami Kanesada's partner as well as assistant. Recently manifested as a Sword Warrior, this is his first time in a unit.
For those who doesn't know anything yet about
Katsugeki Touken Ranbu
, I believe that reading the synopsis below is a good start up.
The year is 1863. Japan is split between the pro-shogunate and anti-shogunate factions. In this chaotic time, the era of the swords is coming to a close.
Horikawa Kunihiro has manifested as a Sword Warrior and is joined by Izuminokami Kanesada, a warrior who served under the same master as him. With a single goal in mind, the two rush through the mountains…
Sword Warriors are "Tsukumogami", spirits and willpower that reside within a sword. These spirits are awakened by Saniwa to protect the world from the "Time Retrograde Army" who were sent by historical revisionists from the future to alter history.
Along their journey, the two Sword Warriors encounter Mutsunokami Yoshiyuki, Yagen Toushirou, Tonbokiri, and Tsurumaru Kuninaga. They band together and devote themselves to confronting and defeating the Time Retrograde Army.
The fate of history lies in theses hero's hands. What destinies await the blades is yet to be uncovered…
Katsugeki Touken Ranbu Trailer

Katsugeki Touken Ranbu first episode premiere on July 1, 2017.
Last Updated on March 9, 2021 by Yu Alexius