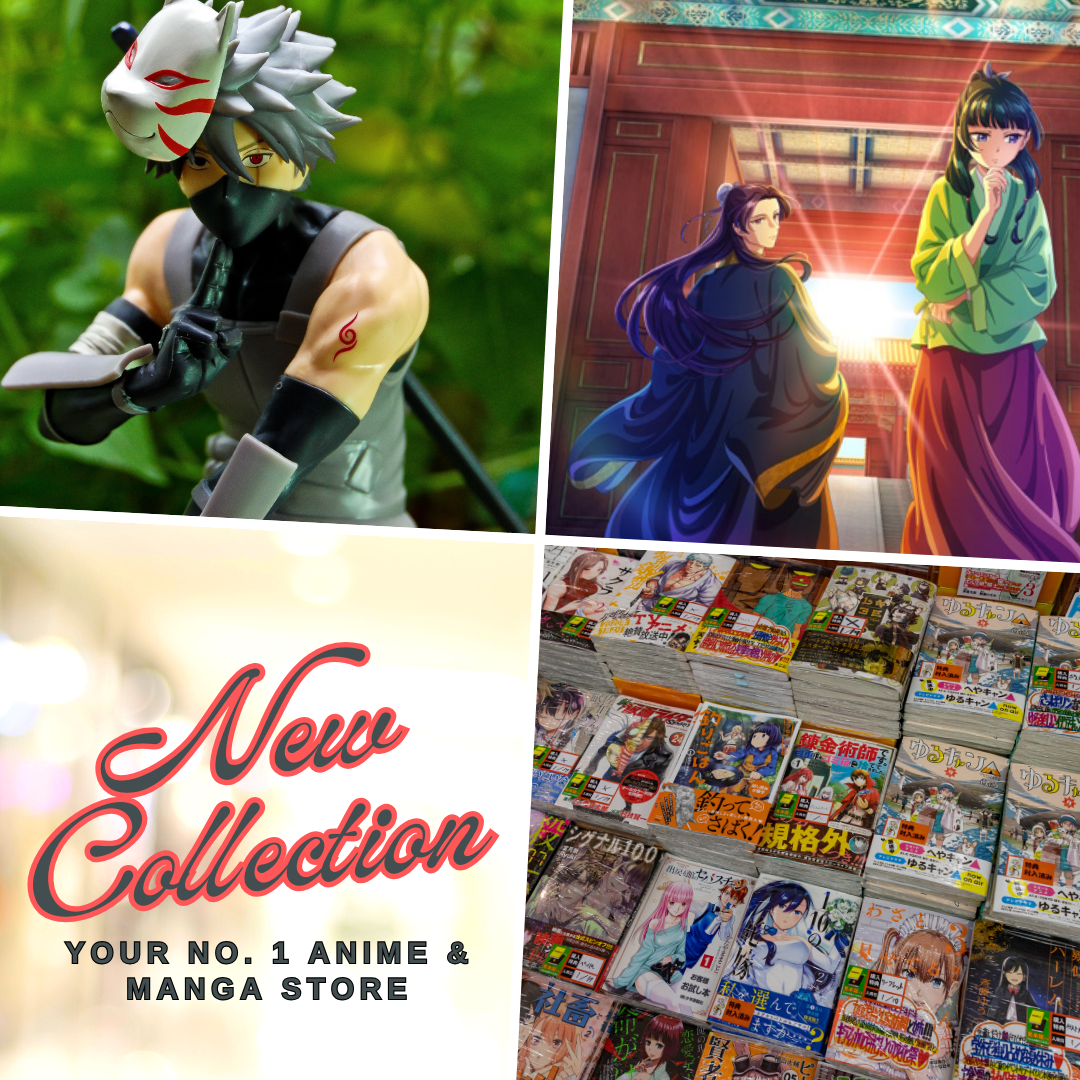 A heavy dosage of relaxing, funny and cutesy anime series are waiting for all of us this summer. This perfectly fits the summer mode as we all need sometime to unwind and these list of relaxing anime which are set to premiere this summer 2017 are going to do the favor of putting our mind at ease. The list of best of the upcoming slice of life, comedy and school anime are finally here for us to pick up which one we will add on our watch list. Although I believe that many of these shows are simply great and good to follow at.
Sagrada Reset
Studio: David Production
Premiere: July 2017
Nearly half the population of Sakurada, a small town near the Pacific Ocean, has some sort of unique power. These powers range from being able to enter the mind of a cat, to resetting the world back to a certain point in time in the past. There is a group known as the "Kanrikyoku" that controls and monitors the use of these powers. Asai Kei and Haruki Misora work for their school's club called "Houshi" club, which execute any missions received from the Kanrikyoku. Misora has the ability to reset the world 3 days. This means that all events and any memory of the past 3 days that "could have" happened, never happened. Kei has the ability to "remember" the past. Even after Misora uses her powers to reset the world back 3 days, Kei will retain those 3 days in his memory. Combining their powers, these two solve missions issued by the Kanrikyoku.
Gamers!
Studio: Pine Jam
Premiere: July 13, 2017
This is a story that revolves around certain students and one hobby. Amano Keita is our lonely protagonist who has a passion for gaming and is friends with Uehara Tasuku, who is secretly a fellow gamer and is someone who believes his life is perfect. We also have Karen Tendou, the club president of the video games club and Chiaki Hoshinomori, who constantly bickers with Keita. This is a story filled with a non-stop sequence of comedy scenes and misunderstandings. Our chaotic romantic comedy now begins!
Hajimete no Gal
Studio: NAZ
Premiere: July 12, 2017
Spring. The "season of love" has arrived and it seems that finding himself a girlfriend was harder than Junichi believed. To break the status quo, Junichi's friends have forced him into confessing to the gyaru, Yame Yukana. However, things do not go quite as he expected. A series of "firsts" begins!
Sakura Quest
Studio: P.A. Works
Premiere: July 2017
Five young women have one thing in common—the careers they planned for themselves weren't working out. Job dissatisfaction, trying to make ends meet, and personal insecurities lead each of them to start working at a local tourism bureau where their lives become intertwined. As the girls experience their first year on the job, they learn a lot about their town, their industry, and themselves.
New Game!!
Studio: Doga Kobo
Premiere: July 11, 2017
Second season of "New Game!"
Tsuredure Children
Studio Gokumi
Premiere: July 4, 2017
A series depicting various scenarios of young love. These stories range from a boy, crippled by his absolute lack of confidence in himself, cannot even accept the fact that the girl of his dreams actually asked him out on a date, to the near-psychotic girl that pours her own blood into her homemade chocolate in order to win his heart.
Netsuzou Trap
Studio: Creators in Pack
Premiere: July 5, 2017
Yuma and Hotaru are childhood friends and neighbors, although both have boyfriends, Hotaru kissing and seducing Yuma often passing it through a joke. While having to keep what happens between them in secret, Yuma will be confused by her feelings.
Aho Girl
Studio: Diomedea
Premiere: July 4, 2017
Yoshiko is a genuinely stupid girl (she can even manage to get all 0's on multiple choice tests). She hangs out at school with her childhood friend, who she claims to like, and he has to put up with all her ridiculous behavior!
Welcome to the Ballroom
Ballroom e Youkoso
Studio: Production I.G.
Premiere: July 9, 2017
Feckless high school student Tatara Fujita wants to be good at something – anything. Unfortunately, he's about as average as a slouchy teen can be. The local bullies know this, and make it a habit to hit him up for cash, but all that changes when the debonair Kaname Sengoku sends them packing. Sengoku's not the neighborhood watch, though. He's a professional ballroom dancer. And once Tatara Fujita gets pulled into the world of the ballroom, his life will never be the same.
Seven Right, Three Wrong
Studio: TMS Entertainment
Premiere: July 5, 2017
The last thing freshman Shiki Koshiyama expected was to be asked to join the Bunzo High School "New Student Fast Finger Quiz Championship." A bookwork at heart, he hates being the center of attention and shudders at the mere thought of participating. To add insult to injury, his classmate Mari Fukami overwhelms her competition by pressing the buzzer even before the entire question is read. "It's too late to hit the buzzer after you know the answer. A split second is all it takes to determine who wins or loses," she declares.
After observing Mari for a while, Shiki discovers a way to determine the answers to a quiz. His world expands as he meets colleagues and senior members of the Quiz Club, as well as their formidable rival Chisato Mikuriya. He experiences the joys of answering correctly and the frustrations of not getting to the buzzer quickly enough. He and his colleagues hone not only their knowledge, but also various techniques as they pursue victory in the world of competitive quiz.
Shiki Koshiyama is about to dedicate his teenage years to quizzes. You too should try becoming the next quiz champion!
Cleanliness Boy! Aoyama-kun
Keppeki Danshi! Aoyama-kun
Studio Hibari
Premiere: July 3, 2017
The handsome young soccer genius named Aoyama is a Japan representative. His play style is "cleanliness." He doesn't tackle and doesn't head the ball. If he's doing a throw-in, he'll only do it if he's wearing gloves.
Saiyuki Reload Blast
Premiere: July 5, 2017
At last, the Sanzou Party has arrived in India. In this foreign land, where the anomaly's influence runs rampant, their battles only heighten in their violence.
And also awaiting them is their tragic fate from 500 years ago—
What will they find at the end of their long and treacherous journey?
A Centaur's Life
Centaur No Nayami
Studio: Haoliners Animation
Premiere: July 9, 2017
Being a teenager is never easy…especially for a centaur! Himeno is a sweet, shy girl, who like many teens her age, struggles with the trials and tribulations of attending high school. The difference is she's a centaur; but she's not alone. In fact, all of her classmates are supernatural creatures, sporting either horns, wings, tails, halos, or some other unearthly body appendage. Yet despite their fantastical natures, Himeno and her best friends—the dragon-winged Nozomi, and Kyoko with her spiraled horns—are down-to-earth, fun- loving teenagers who grapple with issues of life and love in a mostly normal daily school setting.
Tenshi no 3P!
Premiere: July 10, 2017
Nukui Kyou is a first year high school student hikikomori. His hobby is making vocaloid songs and uploading them online. One day he receives a mail from a fan asking if they could meet up with him. At the meeting place, 3 elementary school girls were waiting for him. The 3 of them want to form a band, and ask for Kyou's help.
Action Heroine Cheer Fruits
Premiere: July 7, 2017
The "local heroine fighter" of a certain city became popular and a national star. Because of this, "local heroines" debuted in various other places, and their action live events became a hit trend nationally.
The story is set in Hinano City, a tranquil area that cultivates fruits, but has lost its vitality. For the town she loves, high school girl Misaki Shirogane and other girls become local heroines (at the urging of Misaki's aunt, the prefectural governor) and vow to produce action live events. The teen story depicts their strenuous efforts to revitalize their town.
Last Updated on May 20, 2021 by Yu Alexius