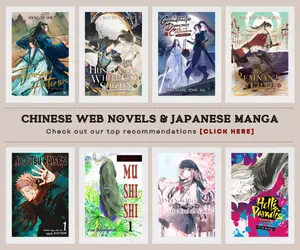 Spring is almost over and we're now entering the
Summer 2017 anime lineup
soon. And if you're not done yet with the spring fever, thou shall not worry as 6 ongoing anime will have its 2nd cour this coming summer. In fact, these
6 spring leftover anime series
are among the biggest anime show this season and some of these are mainstream and had been on the run for quite some time.
6 Leftover Anime from Spring 2017
1. Boku no Hero Academia 2nd Season
    Studio: Bones
    Premiere: July 2017
Izuku has dreamt of being a hero all his life—a lofty goal for anyone, but especially challenging for a kid with no superpowers. That's right, in a world where eighty percent of the population has some kind of super-powered "quirk," Izuku was unlucky enough to be born completely normal. But that's not going to stop him from enrolling in one of the world's most prestigious hero academies. Now, the only thing standing between him and his first class is the academy's formidable entrance exam—nothing a little private tutoring from the world's mightiest hero can't solve.
2. Re:Creators
    Studio: Troyca
Premiere: July 2017
Humans have created many stories. Joy, sadness, anger, deep emotion. Stories shake our emotions, and fascinate us. However, these are only the thoughts of bystanders. But what if the characters in the story have "intentions"? To them, are we god-like existences for bringing their story into the world? Our world is changed. Mete out punishment upon the realm of the gods. In Re:CREATORS, everyone becomes a Creator.
3. Shingeki no Bahamut: Virgin Soul
    Studio: Mappa
Premiere: July 2017
The story place 10 years after the world escaped destruction due to the revival of Bahamut. Humans at the royal capital gather wealth, the demons are enslaved to assist with the capital's revival, and the gods lose their power due to a decrease in religious piety. The world is thrown off balance as humans, gods, and demons hold their own ideas of justice.
4. Sakura Quest
    Studio: P.A. Works
Premiere: July 2017
Five young women have one thing in common—the careers they planned for themselves weren't working out. Job dissatisfaction, trying to make ends meet, and personal insecurities lead each of them to start working at a local tourism bureau where their lives become intertwined. As the girls experience their first year on the job, they learn a lot about their town, their industry, and themselves. 
5. Sagrada Reset
    Studio: David Production
Premiere: July 2017
Nearly half the population of Sakurada, a small town near the Pacific Ocean, has some sort of unique power. These powers range from being able to enter the mind of a cat, to resetting the world back to a certain point in time in the past. There is a group known as the "Kanrikyoku" that controls and monitors the use of these powers. Asai Kei and Haruki Misora work for their school's club called "Houshi" club, which execute any missions received from the Kanrikyoku. Misora has the ability to reset the world 3 days. This means that all events and any memory of the past 3 days that "could have" happened, never happened. Kei has the ability to "remember" the past. Even after Misora uses her powers to reset the world back 3 days, Kei will retain those 3 days in his memory. Combining their powers, these two solve missions issued by the Kanrikyoku.
6. Kyoukai no Rinne 3rd Season
    Studio: Brains Base
Premiere: July 2017
Rin-ne revolves around Sakura Mamiya, a high school girl who became able to see ghosts after she was "spirited away" for a week when she was a child, though she does not remember the details of the experience. Once in high school, Sakura wishes to be rid of her extrasensory perception, which is an annoyance to her. She meets a shinigami of sorts named Rinne Rokudo, a classmate of hers who was absent for the first month or so of school. His job is to guide spirits, whose regrets bind them to Earth, to the wheel of reincarnation so that they may be reborn. The wheel appears as a large red, spoked wheel revolving in the sky.
Last Updated on April 11, 2021 by Yu Alexius