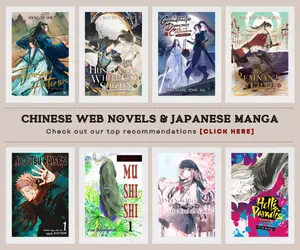 The summer season will about to kick off in few more weeks as we bid farewell to a fantastic lineup of amazing anime series from spring. Now,
Yu Alexius
team proudly presents a list of
must-watch romance anime from summer 2017
lineup. Albeit, these are all new and non-sequel, we are pretty sure that we will discover some precious gems in this list that will complete our anime watching habit this summer. In fact, the plot for some of these anime shows looks promising while some simply follow the standard norms of romance-harem with some fan service inclusions.
So right now, enjoy our
list of romance anime
to look forward this summer and start choosing which one will you add on your watch list.
Gamers!
Studio: Pine Jam
Premiere: July 13, 2017
This is a story that revolves around certain students and one hobby. Amano Keita is our lonely protagonist who has a passion for gaming and is friends with Uehara Tasuku, who is secretly a fellow gamer and is someone who believes his life is perfect. We also have Karen Tendou, the club president of the video games club and Chiaki Hoshinomori, who constantly bickers with Keita. This is a story filled with a non-stop sequence of comedy scenes and misunderstandings. Our chaotic romantic comedy now begins!
Hajimete no Gal
Studio: NAZ
Premiere: July 12, 2017
Spring. The "season of love" has arrived and it seems that finding himself a girlfriend was harder than Junichi believed. To break the status quo, Junichi's friends have forced him into confessing to the gyaru, Yame Yukana. However, things do not go quite as he expected. A series of "firsts" begins!
In a Different World with a Smartphone.
Isekai wa Smartphone to Tomo ni.
Studio: Production Reed
Premiere: July 11, 2017
After a freak accident involving some lightning winds up zapping him dead, 15-year-old Mochizuki Touya wakes up to find himself face-to-face with God. "I am afraid to say that I have made a bit of a blunder…" laments the old coot. But all is not lost! God says that he can reincarnate Touya into a world of fantasy, and as a bonus, he gets to bring his smartphone along with! So begins Touya's adventure in a new, anachronistic pseudo-medieval world. Friends! Laughs! Tears! Inexplicable Deus ex Machina! He sets off on a journey full of wonder as he absentmindedly travels from place to place, following whatever goal catches his fancy. The curtains lift on an epic tale of swords, sorcery, and smartphone apps!
Love and Lies
Koi to Uso
Studio: LIDEN FILMS
Premiere: July 4, 2017
Lies are forbidden and love is doubly forbidden. In the near future, when young people in Japan turn sixteen, they are assigned a marriage partner by the government. People don't have to go through the trouble of looking for someone, and everyone accepts that the country will find a compatible partner to make them happy. Yukari Nejima is fifteen years old. He lives in a small corner of the country, and just can't seem to get ahead in life. Both academically and athletically he's below average. But within him, he hides a heart burning with passion! In this world in which love is forbidden, what will happen to him when he falls in love?
Welcome to the Classroom Where Supreme Merit Rules
Youkoso Jitsuryoku Shijou Shugi no Kyoushitsu e
Studio: Lerche
Premiere: July 12, 2017
Koudo Ikusei Senior High School is a leading prestigious school with state-of-the-art facilities where nearly 100% of students go on to university or find employment. The students there have the freedom to wear any hairstyle and bring any personal effects they desire. Koudo Ikusei is a paradise-like school, but the truth is that only the most superior of students receive favorable treatment.
Ayanokouji Kiyotaka is a student of D-class, which is where the school dumps its "inferior" students in order to ridicule them. For a certain reason, Kiyotaka was careless on his entrance examination, and was put in D-class. After meeting Horikita Suzune and Kushida Kikyou, two other students in his class, Kiyotaka's situation begins to change.
Tsuredure Children
Studio Gokumi
Premiere: July 4, 2017
A series depicting various scenarios of young love. These stories range from a boy, crippled by his absolute lack of confidence in himself, cannot even accept the fact that the girl of his dreams actually asked him out on a date, to the near-psychotic girl that pours her own blood into her homemade chocolate in order to win his heart.
Aho Girl
Ahogaru: Clueless Girl
Studio: Diomedea
Premiere: July 4, 2017
Yoshiko is a genuinely stupid girl (she can even manage to get all 0's on multiple choice tests). She hangs out at school with her childhood friend, who she claims to like, and he has to put up with all her ridiculous behavior!
Fox Spirit Matchmaker
Enmusubi no Youko-chan
Studio TBD
July 1, 2017
We are in a world where Youkai and Humans live together and love each other.
But the life of humans is limited and Youkai who lose their loved ones have to continue living without them. Even if the humans are reborn and the Youkai find their partner again, previous memories are lost to the human. So a certain 'service' became popular among Youkai. Some Youkai can revive the lost memories of their love. So, if some Youkai loses a loved one and still desires them, they can go and buy the service and restore the lovers memory, starting over with days full of love.
This series tells the story of one of the service people, restoring minds of others and spreading love.
There Was a Beast Inside the Skirt
Skirt no Naka wa Kedamono Deshita.
Studio: Magic Bus
Premiere: July 3, 2017
Kominami Shizuka is a mild-mannered college student who is having trouble adjusting to city life. One day, she meets Kirishima Ryou, another student who projects the image of a cool older sister. The two hit it off, but Shizuka is shocked when Ryou attempts to seduce her. Shizuka initially assumes that Ryou is a lesbian, but Ryou is in fact a man who dresses like a lady.
We Leapt Through Time, but Love dose not Begin
Ikemen Sengoku: Toki wo Kakeru ga Koi wa Hajimaranai
Studio: TMS Jinni's
Premiere: July 12, 2017
The premise of the game involves an ordinary young lady who accidentally "time slips" back to the Sengoku Period (1467 – 1603 AD) where she is mistaken as a messenger from Heaven.
Last Updated on March 29, 2021 by Yu Alexius