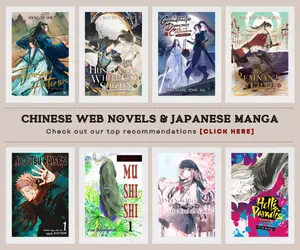 The Naruto fever may not be over yet and we even have the Boruto on our plate this time as the anime focusing on Naruto's ever-lively, cheerful and sometimes mischievous son officially kicked off last April 2017. Now, Studio Pierrot will brings Yūki Tabata fantasy shounen manga series into our TV screen as they announced that they will adapt Black Clover into a TV anime. An Original Video Animation (OVA) from Xebec had been shown at the 2016 Jump Festa between November 27, 2016 to December 18, 2016. In addition, all the previous OVAs has been bundled together with the 11th volume of the manga on May 2, 2017.
Black Clover Plot
Asta and Yuno are orphans who were raised together from birth in a church on the outskirts of the Clover Kingdom. In a world where everyone has Magical Power (

魔力

Maryoku), Asta was born without any. Unlike him, Yuno was born as a prodigy with immense magical power and the talent to control it. The story follows the two foster brothers as they compete to see which one will become the Wizard King, Clover Kingdom's strongest Magic Knight. But How can Asta become a magic knight without magic? But when Asta gains an unknown "Anti-magic" that can destroy all magic, their journey begins; Asta with his rare anti-magic and physical strength, and Yuno with his wind magic and magical prowess.
Black Clover Trailer 2017
https://www.youtube.com/watch?v=Uw10XCyFP6E
Last Updated on May 20, 2021 by Yu Alexius