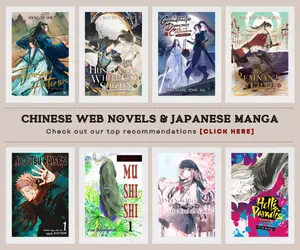 Hey guys, I'll starting a new trend here in this blog and it's about a weekly chart of Top 10 anime series every season. For now, we are having the spring 2017 anime list in our pocket and we decided to share the Top 10 chart from a well-known Facebook anime community page, it's the Anime Trending or AT in short.  The page existed since 2014 and always bring interesting and trending anime discussion on their page. Since 2014, the page is posting a weekly anime chart of Top 10 anime by seasons on which fans have to vote every week to get their favorite anime get listed in the chart. Sometimes, the chart is very predictable but most of the times, it was simply a hell of surprising ups and downs for many anime especially if the competition is tough.
The spring 2017 anime season could be one of the most interesting and surprising season for the page as it is filled with many good and absolutely stunning shows, not to mention there are those hardcore mainstream series like Attack on Titan and Boku no Hero Academia. In addition, the reigning 'Anime of the Year' at Anime Trending Award for 2016 is joining the league this season with the 6th season of Natsume Yuujinchou. The highly anticipated return of How to Raise a Boring Girlfriend simply ignite the competition even more as well as the comeback of Shingeki no Bahamut. Several original anime which are seemingly great are doing good as well as those anime adapted from respectable source materials.
For the first week of spring 2017 anime chart, here's the result from Anime Trending poll.
Last Updated on May 22, 2021 by Yu Alexius