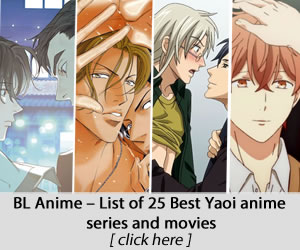 I'd been always amazed by how artist draw their fan arts perfectly and conveyed their emotions artistically. It's like watching a scene from a different world and it gives off that feeling of so close but yet so far visual attractions. As a tribute to all great artist out there, I have here the compilation of
amazing anime fan arts
I had saved on my Pinterest account. To be honest, Pinterest is brimming of so many amazing and fantastic anime fan arts and you'll seriously get lost when you started scrolling as every fan art has a story to tell and will take you in delightful visual adventure.
Here are Yu Alexius compilation of mesmerizing and awe-inspiring anime fan arts. You guys may also follow my Pinterest account @yualexius.
| | | |
| --- | --- | --- |
| | | |
| | |  Always running, never alone. |
Falling warm rain. Is so beautiful…
Sword Art Online's Yui
Source: iankeygenius.tumblr.com
"Withered petals dancing above in the distant sky but know their way to home " Sakura Iro no Yume – Tzu-Chieh Wen
Akatsuki no Yona by evil-usagi.deviantart.com
Asuka
Sword Art Online's Asuna
Yona and Hak
千倾凰采集到奇迹暖暖(293图)_花瓣插画/漫画
Source: otakumode.com
Source:topit.me
Source: pinterest.com/monstar101
Source: ukyos.tumblr.com
Source: pinterest.com/blitheme
Source: topit.me
Anime girl with guitar in forest
anime girl art fairy wings
Anime girl with brown and red hair with flowers in her hair.
Red Riding Hood
Magi THe Labyrinth of Magic "Scherazade"
MAGI: The Labyrinth of Magic
anime water painting
Marker miracles!
Last Updated on May 22, 2021 by Yu Alexius