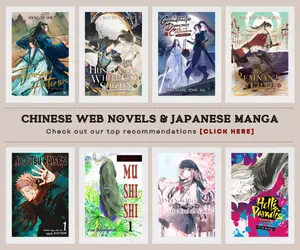 The trailer for the upcoming anime film "Mary and the Witch's Flower" had been finally unveiled featuring the opening day of the movie. The Japanese trailer stated the the film will open on July 8 in Japan while the English trailer simply lists a 2017 release.
Mary and the Witch's Flower (Mary to Majo no Hana) anime film is a project from Studio Ponoc and directed by Hiromasa Yonebayashi. In addition to the trailer, the Facebook page for the film announced that Hana Sugisaki will play the lead role of Mary. Sugisaki previously been a cast from Studio Ghibli's When Marnie Was There.
Mary and the Witch's Flower Trailers
Hiromasa Yonebayashi who previously worked on 2 Studio Ghibli films (
The Secret World of Arrietty
, and
When Marnie Was There
) returns together with Riko Sakaguchi who will write the script. It is to be noted that Sakaguchi also worked on another Ghibli film as he wrote the screenplay for
The Tale of Princess Kaguya
. Handling the music for Mary and the Witch's Flower is Takatsugu Muramatsu while Yoshiaki Nishimura is credited as the producer. According the film's website, many staff from Studio Ghibli joined Studio Ponoc on the production of
Mary and the Witch's Flower anime
film.
Mary and the Witch's Flower Plot
It is Tib the black cat who leads Mary to the strange flower in the woods. When she discovers a little broomstick shortly afterwards, she is astonished to feel it jump in to action. Before she can gather her wits, it is whisking her over the treetops, above the clouds, and in to the grounds of Endor College, where: 'All Examinations Coached for by A Competent Staff of Fully-Qualified Witches.' Here she discovers evidence of a terrible experiment in transformation – deformed and mutant animals imprisoned in cages. In the moment after her broomstick takes off, she realises that Tib has been captured. Returning to the College the following day, she manages to free the animals, but not before the Head of the college, Miss Mumblechook, and her colleague, Doctor Dee, have seen her. Mary manages to flee …but the evil pair are in hot pursuit!
Last Updated on May 26, 2021 by Yu Alexius