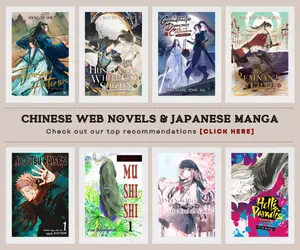 There are tons of romantic anime series out there nowadays, however there's only few that can pulled out that shivering butterfly-in-my-stomach feeling. In fact, majority of the romance anime are somehow redundant and simply relies on fan service. However, there are also those genuine romance stories that viewers will surely enjoy watching and give us that astounding feeling of satisfaction. In my own language, you will know that a romance anime is worth watching if it simply gives you the feeling of "KILIG," well that's Filipino word for romantic excitement.
So, below are
5 of the most romantic anime series
that I believe simply embodies the very definition of the word
ROMANCE
. For sure, you'd seen one or two of these series, and you'll approve why I included it in this list. If you hadn't seen any of these series yet, you should seriously stopped what your currently doing and starts browsing on the internet to read some details and do yourself a favor of watching it.
Ao Haru Ride
Who wouldn't fall in love with Futaba and Kou? This duo simply embodies the high school romance that majority of people had experienced during their high school days. I believe this is the most nostalgic anime in this series on which many people could relate to. The comedy plus romance are perfectly mixed with cute yet painful conflict. To be honest, the most redeeming nature of this series is how Futaba was able to move Kou's heart and open it to the people that truly care for him.
Say I Love You
The story of Say I Love You is quite a mature one. It's not a cherry as Ao Haru Ride but no one can deny that it's the most cheesy romance anime out there. Those kissing scenes, the struggle of opening one's heart and creating friendships; those feelings and experiences are real. This is quite similar to Ao Haru Ride when it comes to the issue of social acceptance and making friends. The difference is that Kou is the one who shut up his world to the outsiders in Ao Haru Ride while it's the female protagonist that severe her ties and close the door in the opportunities of friendship in Say I Love You. And both of their respective partners break those rules and open a brighter path on their lives.
Your Lie in April
Your Lie in April is a sweet and musically amazing anime yet really painful to reminisce. On my end, I still can't get over of what really happened and what is the "LIE" in the title itself. In a sense of bringing back someone to the right path, Your Lie in April is similar to Ao Haru Ride and Say I Love You. This anime is one of the best musical series of 2015 and I don't want to spoil the series to readers who hadn't seen it yet but this is a very heartbreaking one.
Related: Your Lie in April live-action film
Snow White with the Red Hair
Now, this is our typical romance story that we always encountered in those fairy tales. However, we don't have a damsel in distress in this anime and I guess that what makes the story simply exciting and worth watching. A strong-willed woman filled with dreams and make us snuggling every time she have those romantic encounter with her handsome and a little bit naïve prince charming. Nonetheless, Shirayuki is definitely worthy of having the epithet of Snow White as she's seriously one of the most beautiful anime girls nowadays both inside and out.
Related: Akagami no Shirayuki-hime season 2
Orange
This is anime is by far very similar to Ao Haru Ride is so many aspects. If the criterion of this list is by plot, I wouldn't put this one in here. However, it's about the "MOST ROMANTIC" instead of "BEST ROMANCE" anime and I am proudly concluded that Orange is simply romantic and shivering. I just couldn't hide my frustrations on how so insensitive and sometimes stupid is the main characters but nonetheless, they are able to give that "KILIG" factor on which every romance viewers are looking for. All those shivering episodes never failed to amaze me and I am sure that I'm not the only one who falls for how romantic this series is. In addition, Suwa the other guy is the man that you surely want to have a friend and many viewers simply falls for him.
Last Updated on May 26, 2021 by Yu Alexius