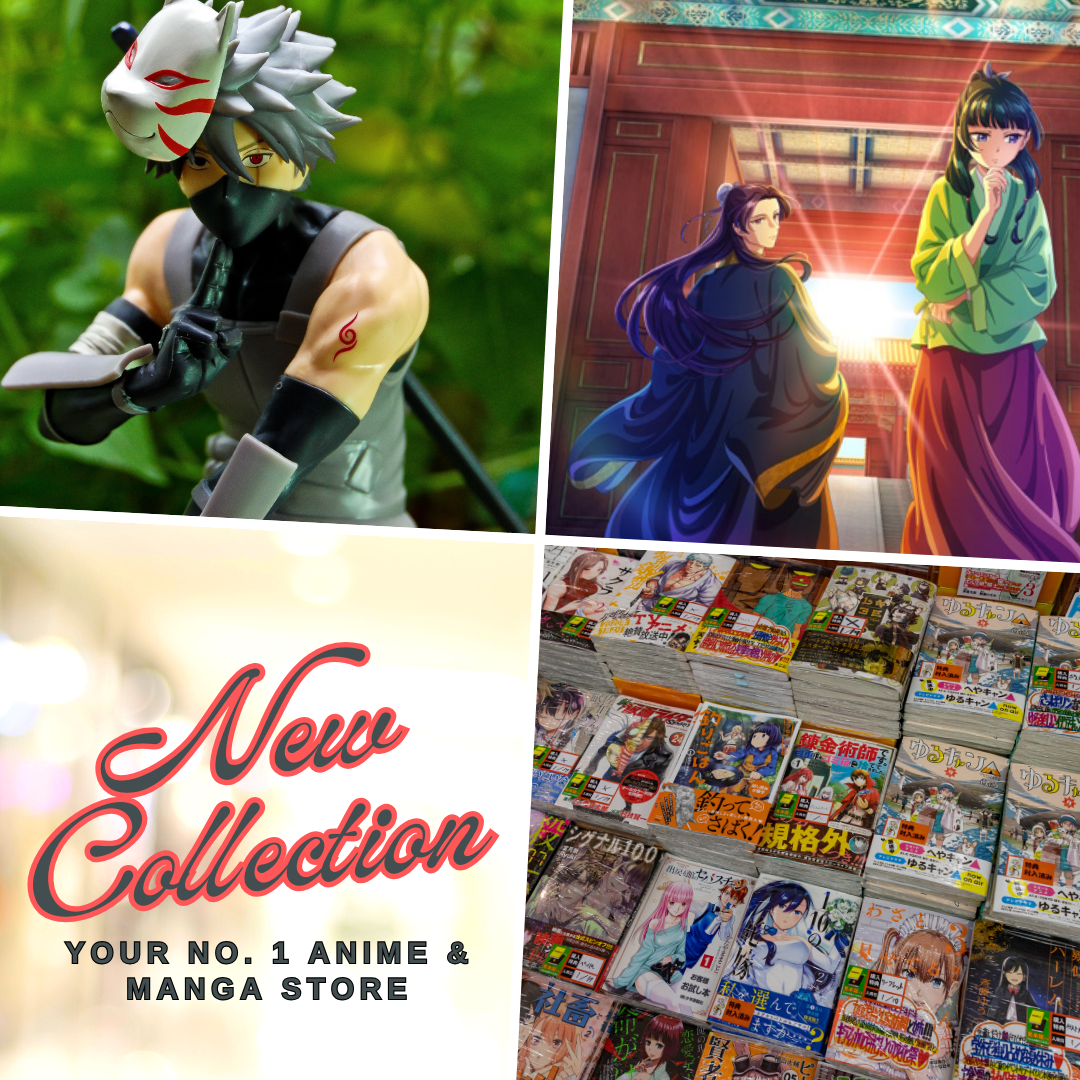 TV5
, a Filipino TV channel announced that they will bring back their ANiMEGA anime programming block in 2017. It will air the following anime series: Kan Colle, Myriad Colors Phantom World, Uta no Prince-sama – Maji Love 2000%, Knights of Sidonia, and Attack on Titan: Junior High anime. The block aired its last episode early in 2015.
I, myself had been a fan of the TV5 due to their anime programs because anime shows do not get the wide airing time anymore in other major TV channels in the country unlike in the 90s where anime dominated the primetime. So, let's talk about some of the series that ANiMEGA will feature on their programming block.
Kan Colle is set in a world where humanity has lost control of the seas. The threat that has taken over the seas is the "deep sea fleet." The only ones who can counter this threat are Kan-musume (literally, warship girls), girls who possess the spirit of naval vessels from days gone by.
The base for the fleet arrayed against the "deep sea fleet" is Chinjufu. There, many various Kan-musume has gathered to live together and work hard every day in training and other matters. One day, a Kan-musume arrives at Chinjufu. She is a special class of destroyer. Her name is Fubuki. "I am Fubuki! Nice to meet you!" Fubuki's story — as well as the Kan-musume's story — begins now.
Kan Colle was directed by Keizou Kusakawa at studio diomedia with Jukki Hanaa writing the series scripts.
Myriad Colors Phantom World
Myriad Colors Phantom World's story, based on the original novel by Sōichirō Hatano, takes place in the near future, in a world born of human imagination. What humans would call ghosts or monsters appear, and they come to be called "phantoms." The main character, Haruhiko Ichijō, is a first-year at Hosea Academy along with his upperclassman Mai Kawakami, who fights phantoms with the ability "Spirit of Five Elements," Reina Izumi, who has the ability "Phantom Eater," and Koito Minase, who fights phantoms in solitude. They experience the ups and downs of high school life before a certain incident leads them to the truth of this world.
Myriad Colors Phantom World aired in Japan last January 6, 2016 and it was directed by Tatsuya Ishihara. It has been one of the biggest series of Winter 2016 and one of the factors behind the buzz was the fact that it was a series by Kyoto Animation. The character designs were provided by Kazumi Ikeda who also served as the chief animation director.
Uta no Prince-sama – Maji Love 2000%
Uta no Prince-sama – Maji Love 2000% adapts a dating simulation video game for female players developed by Broccoli. In the slapstick romantic comedy, the female protagonist goes to a school for the performing arts with boys who are budding idols.
Now, here's a show that does not typically get a fan base in the Philippines, an anime series about male idol group. However, it might gain some popularity in the country as idol group anime series are very popular in Japan and may actually suit the taste of Filipino anime viewers. The series first aired in Japan way back in April 2013, and it was directed by Yuu Kou with Kanon Kunozuki and Broccoli as the original creator. Chinatsu Kurahara provided the original character designs while serving as the character designer and the chief animation director is Mitsue Mori. The show produced by A-1 Pictures with Elements Garden supplying the music.
Knights of Sidonia, based on Tsutomu Nihei's original "traditional science-fiction" story manga, takes place after humans flee Earth due to the devastating invasion of alien creatures called Gauna. Humans travel through space in giant ships while the Gauna continue to pursue them. As a new human culture develops, people fight the Gauna with Morito (Guardian) robotic mecha. A young man named Nagate Tanikaze trains as a Morito pilot aboard the spaceship Sidonia and defends its people from Gauna attacks.
One of the popular and highly praised anime in this list is Knight of Sidonia, which premiered in Japan in April 2014. The show together with its sequel had been streamed on Netflix after it aired in Japan.
Attack on Titan: Junior High, based on Saki Nakagawa's comedy spinoff of Hajime Isayama's Attack on Titan manga, re-imagines Eren, Mikasa, Armin, and other characters from the original manga as students and teachers at Titan Junior High School. The cast members from the original Attack on Titan anime returned for the anime.
Now, this one might sounds familiar as it is a spinoff of the super-popular human vs giant creatures' anime series Attack on Titan. The show has been directed by Yoshihide Ibata at Production I.G. with Midori Gotou handling the series composition. The character designs were provided by Yuuko Yahiro while Asami Tachibana composed the music.
Attack on Titan: Junior High premiered in Japan in October 2015.
That's complete our list of new anime shows to look forward to in the return of TV5's ANiMEGA programming block. So, which one of these anime you look forward to see the most? Let us know by dropping some comments below!
Last Updated on March 29, 2021 by Yu Alexius