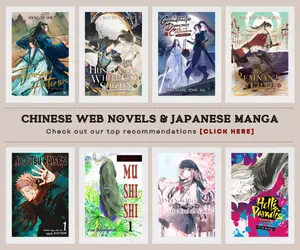 The highly anticipated Sword Art Online anime film will soon hit the Southeast Asian theaters on February 18, 2017 according to the film distributor Odex. The announcement was made on December 13, 2016; Sword Art Online the Movie: Ordinal Scale will open in Singapore, Malaysia, Indonesia, the Philippines, Vietnam and Brunei on February 18.
Odex also confirmed that Sword Art Online the Movie: Ordinal Scale will only be screen exclusively in SM Cinemas in the Philippines. On my end, it seems that I have to travel in the neighboring province to see the film as there's no SM Cinemas in my area; unfortunately I was quite having the hermit way of living.
On a separate announcement Kadokawahad stated that Sword Art Online the Movie: Ordinal Scale will be "simultaneously released worldwide on February 18, 2017." This is really one the biggest film of 2017 as Sword Art Online had been a phenomenal anime of 21st century, increasing the popularity of light novel based anime series.
In the United States,
Aniplex of America
will be the film's distributor and they describe the story as follows:
In 2022, the world of virtual reality was upended by the arrival of a new invention from a genius programmer, Akihiko Kayaba, called NerveGear. It was the first full-dive system, and with it, came endless possibilities to VRMMORPGs.
In 2026, a new machine called the Augma is developed to compete against the NerveGear and its successor, the Amusphere. A next-gen wearable device, the Augma doesn't have a full-dive function like its predecessors. Instead, it uses Augmented Reality (AR) to get players into the game. It is safe, user-friendly and lets users play while they are conscious, making it an instant hit on the market. The most popular game on the system is "Ordinal Scale" (aka: OS), an ARMMORPG developed exclusively for the Augma.
Asuna and the gang have already been playing OS for a while, by the time Kirito decides to join them. They're about to find out that Ordinal Scale isn't all fun and games…
The cast from the previous two anime series will return to reprise their respective roles in the upcoming film. The returning cast includes the following:
Yoshitsugu Matsuoka as Kirito
Rina Hidaka as Silica/Keiko
Ayahi Takagaki as Lisbeth/Rika
Miyuki Sawashiro as Sinon/Shino
Hiroaki Hirata as Klein/Ryotaro
Ayana Taketatsu as Leafa/Suguha
Hiroki Yasumoto as Agil/Andrew
Kouichi Yamadera as Akihiko Kayaba
In addition, the film will feature three new characters and cast members:
Sayaka Kanda as AR idol Yuna
Yoshio Inoue as mysterious young swordsman Eiji
Takeshi Kaga as Augma developer Professor Shigemura
[Via AnimePH Project]
Last Updated on March 31, 2021 by Yu Alexius