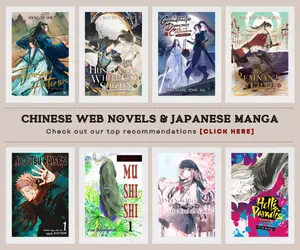 The summer 2016 anime lineup is filled with various series from different genre however; among the most visible genre in the arriving season is action. Yes, there are many action anime coming to deliver astounding fight scenes, vivid animation and some insane story lines this summer. Most of these shows are sequel to some of the biggest anime in the recent years. There are also new shows adapted from mangas, visual novels, and light novels (which dominated the anime lineup in the past few years).
D.Gray-man Hallow
Plot Summary: Despite the recent Akuma attack, the members of the Black Order are in high spirits as they set about moving to a new base. Immediately upon his arrival, however, Allen Walker is suddenly called by the Central Agency and has his arm forcefully sealed by the Order. He is then led to a surprising meeting with his master, General Cross Marian, who reveals staggering secrets surrounding the enigmatic 14th Noah. A phantom thief incident, the arrival of a mysterious group of Exorcists, the death of an important comrade, and an all-out battle against the Noah Family—just what does this mean for Allen, Yuu Kanda, and the rest of the Order? This is but the beginning of a series of strange, seemingly unconnected events that lead to something far greater. [Written by MAL Rewrite]
Berserk (2016)
Plot Summary: Now branded for death and destined to be hunted by demons until the day he dies, Guts embarks on a journey to defy such a gruesome fate, as waves of beasts relentlessly pursue him. Steeling his resolve, he takes up the monstrous blade Dragonslayer and vows to exact vengeance on the one responsible, hunting down the very man he once looked up to and considered a friend. Along the way, he encounters some unlikely allies, such as a small elf named Puck, and Isidro, a young thief looking to learn swordsmanship from the former mercenary. As the ragtag group slowly comes together after having decided to join Guts in his quest, they will face incredible danger unlike anything they have ever experienced before. [Written by MAL Rewrite]
Nanatsu no Taizai: Seisen no Shirushi
Plot Summary: The Seven Deadly Sins, along with Elizabeth Liones and Hawk, have won the Kingdom of Leones back from the Holy Knights. At long last, it's their time to indulge in the peaceful lives they fought for. From inedible meat pies, overdue battles, unexpected stalkers, and the butterflies of first love, the Sins are accompanied by their friends in their carefree, fun-filled time together. However, the calm is broken with the premonition of a new threat, bringing upon the signs of Holy War and threatening to shatter the peace of the Sins' easygoing days. [Written by MAL Rewrite]
Hitori no Shita: The Outcast
Plot Summary: One day, on his way to visit his grandfather's grave, Zhang Chulan is attacked by zombies in a graveyard. In the midst of that situation, he is saved by a mysterious girl, who wields kitchen knives in order to kill the enemies. The girl tells Chulan, who is relieved, to face his hardships head on and leaves. However, Chulan later sees that girl again at his university. From that moment, Zhang Chulan's destiny begins to move. There will be strangers with special powers appearing one by one, with battles involving those abilities. Each episode will bring a new mystery to light.

Taboo-Tattoo
Plot Summary: Seigi, a martial arts trained middle schooler, often feels driven to protect the weaker people around him. One day, he defends a homeless man against some punks, and the man gives him a strange tattoo on his palm in return. The tattoo is a secret weapon produced in the arms race between America and the Serinistan Kingdom. Seigi finds himself in over his head when a powerful girl, using the same secret weapon, violently pursues him in order to retrieve it. His skill at martial arts may not be enough to keep him alive, but will he be able to learn how to trigger the power of his tattoo in time? (Source: MU)
Danganronpa 3: The End of Hope's Peak High School – Future Arc
Plot Summary: After Makoto Naegi and his fellow survivors escaped Hope's Peak Academy to the world beyond, they soon join the Future Foundation, an organization dedicated to combating despair. Just when all seems to be looking up, Naegi is arrested and tried for betrayal due to defending a malicious group of Remnants of Despair. Standing before all of the Future Foundation executives, he finds himself, along with Kyouko Kirigiri and Aoi Asahina, facing an unknown fate. The matter at hand only escalates when the organization's supposedly impenetrable security is hacked into by a familiar face: Monokuma. Much to Naegi's horror, the mechanical bear immediately announces the beginning of a new killing game, as moments later, the first victim appears as a signal for despair to resume its brutal conquest. In the conclusion to Danganronpa's gripping tale of hope and despair, Naegi, the Super High School-Level Lucky Student, must once again unravel the mystery as his colleagues and friends begin falling around him. However, there are no more class trials; among the 16 desperate participants, there is only one killer—and their death means the end of this infernal game. [Written by MAL Rewrite]
The Heroic Legend of Arslan: Dust Storm Dance
Plot Summary: Continuing on his quest to retake Ecbatana, Prince Arslan and his company march toward the city. But upon receiving news that the neighboring Kingdom of Turan is launching an assault on the Parsian stronghold at Peshawar Citadel, the prince is forced to turn back in order to defend the fortress. Amid holding off the invading forces, the Parsian army is met by an unexpected visitor. As Arslan returns to Peshawar, Prince Hermes takes a slight detour from his clash against his cousin to search for the legendary sword Rukhnabad, which would grant him the right to rule and take back what he believes is rightfully his. However, after unearthing the lost artifact, the blade is stolen by the Temple Knights of Lusitania, prompting the masked warrior to give chase. Meanwhile in Ecbatana, the captive King Andragoras III finds an opportunity to strike and begins to make his move. As the separate sides of the Parsian royal conflict clash, Arslan's right to the throne falls under attack. But no matter the obstacles in their way, the young prince and his loyal band of warriors charge forward to restore Pars to its former glory. [Written by MAL Rewrite]
Qualidea Code
Plot Summary: The story takes place in a world where people continue their war against the "unknown"—the enemy of humanity. Children who have been evacuated to a cold sleep facility during the invasion by the "unknown" several decades ago wake up from their slumber and learn that their bodies developed some supernatural forces. In order to protect the country from the "unknown" emerging from the Tokyo bay gate, the boys and girls wage battles in the defense the cities of Tokyo, Kanagawa, and Chiba. (Source: Official site)
Alderamin on the Sky
Plot Summary Ikta Solork is a carefree young man who only wants two things in life: a woman on his arm and a place to nap. Unfortunately, his peaceful life is destroyed when war breaks out between the Katjvarna Empire and the neighboring Republic of Kioka. Ikta and his childhood friend, Yatorishino Igsem, join the army as military officers, where they meet the infantryman Matthew Tetojirichi, the sniper Torway Remion, and the medic Haroma Becker on a boat heading for the military exam site. However, after a rogue storm sinks their vessel, the five of them end up in enemy territory near a military outpost. There, they discover that the heir to the Katjvarnan throne, Princess Chamille Kitora Katjvanmaninik, has been taken hostage. The five are able to rescue her, and as a reward, each one of them is granted the title of Imperial Knight—one of the highest honors a soldier can receive. It seems that Ikta will have to put his dream of tranquility on hold, as he must now become the hero he never wanted to be. [Written by MAL Rewrite]
Tales of Zestiria the X
Plot Summary: The Celestial Records speak of the existence of the "Seraphim," a race of divine beings who give blessings to humanity and are offered prayers by them in return. Those who are anointed with the ability to interact with these spirits are known as "Shepherds." Hailed as heroes for their prompt appearances in times of crisis, while also being feared for their power, the Shepherds are imprinted in common folklore along with the Seraphim. Sorey is a young human who has spent his entire life living in harmony alongside the Seraphim in the village of Elysia. Fascinated by the myths of the Celestial Records, he explores some nearby ruins with Mikleo—his childhood Seraphim companion—hoping to enlighten himself about the Seraphims' history with mankind. Unfortunately, they become trapped in the depths of the historical site during their investigation. While searching for an exit, they come across a mysterious girl who desperately seeks the help of a Shepherd to save the world, which is on the brink of being consumed by darkness. Despite Mikleo's warning about making contact with other humans, Sorey decides to help the stranger, which unknowingly leads him closer to the dream of peaceful coexistence between man and Seraphim. [Written by MAL Rewrite]
Servamp
Plot Summary Mahiru Shirota firmly believes that simple is best and troublesome things should be avoided at all costs. It is troublesome to do nothing and regret it later—and this ideology has led the 15-year-old to pick up a stray cat on his way home from school. As he affectionately names the feline Kuro, little does he know that this chance meeting will spark an extraordinary change in his everyday life. One day, Mahiru returns home to find something quite strange: a mysterious young man he has never seen before. His subsequent panic results in the uninvited guest being exposed to sunlight and—much to Mahiru's shock—transforming into Kuro! Upon revealing himself as a mere lazy shut-in vampire, Kuro promises to leave once night falls. However, one disaster after another leads to Mahiru accidentally forming a contract with his new freeloader, dragging him into a life-threatening battle of supernatural servants and bloodthirsty beings that is anything but simple. [Written by MAL Rewrite]
Rewrite
Plot Summary: Kazamatsuri, a modern, well-developed city renowned for its burgeoning greenery and rich Japanese culture, is home to Kotarou Tennouji, a high schooler least privy to the place's shared values. Content to fill his pockets with frivolity, the proud and nosey boy whiles away his time pestering the self-proclaimed delinquent Haruhiko, and indulging in his amorous feelings toward the oddball Kotori. Equipped with the superhuman ability to permanently rewrite any part of his body to multiply his strength or speed, Kotarou is naturally drawn to the supernatural. One special meeting with the lone member and president of the Occult Research Club, the "Witch" Akane Senri, leads to Kotarou reviving the Occult Club by recruiting Kotori and three other members: the clumsy transfer student Chihaya, the strict class representative Lucia, and the unassuming Shizuru. As Kotarou unveils hidden secrets of each member of the Occult Club through their shared adventures, he will inevitably encounter a fate that only he might be able to rewrite. [Written by MAL Rewrite]
Alright, these were among our top recommended anime shows to air in 2016 summer anime lineup.
Last Updated on February 18, 2022 by Yu Alexius