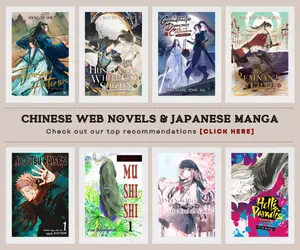 An English video for the anime film The Empire of Corpses featuring John Watson has been released by FUNimation Entertainment. The video was posted by the company to introduce John Watson, the protagonist of the anime film which is based on the novel by the late author Project Itoh.
Funimation describes the story:
From the studio that produced Attack on Titan comes a captivating historical action thriller based on an award-winning novel by Project Itoh. In an alternate version of 19th century London, the world has been revolutionized by "corpse reanimation technology" creating armies of undead who serve the living as laborers across the globe. In an attempt to revive his dearly departed friend, young medical student John Watson becomes obsessed with replicating the work of Dr. Victor Frankenstein—the legendary corpse engineer whose research produced the only re-animated corpse to possess a soul. But when his illegal experiments put him at odds with the British government, Watson is drafted into a worldwide race to find the lost research notes of Victor Frankenstein before the secrets of the human soul fall into the wrong hands.
The Empire of Corpses English dub is directed by Mike McFarland together with assistant ADR scriptwriter J. Michael Tatum. Among the staff for the English dub of the film includes the ADR engineer Peter Hawkinson, the English dialect adviser Kit Buss, and the Russian dialect adviser Lauren Conn.
Among the English dub cast for The Empire of Corpses includes:
Jason Liebrecht as John Watson
J. Michael Tatum as Frederick Barnaby
Morgan Garrett as Hadaly Lilith
Sean Hennigan as M
R Bruce Elliott as The One
Mike McFarland as Aleksei
Micah Solusod as Nikolai
Kenny Green as Yamazawa
Todd Haberkorn as Friday
Greg Dulcie as Grant
The Empire of Corpses will be screened by Funimation in select theaters on April 19 and 20. The film opened in Japanese theaters in Japan last October 2016. It is a part of three films (the other being Harmony, and Genocidal Organ) adapted from the works of the acclaimed late author Project Itoh.
Last Updated on February 25, 2022 by Yu Alexius