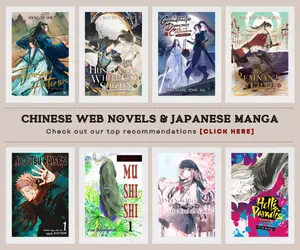 PlayStation Vita dungeon-crawling role-playing game titled Ray Gigant will have a digital release in North America and Europe this May according to its developer acttil. The Los-Angeles based game company also revealed more information and screenshots for the game. The game's release will feature the Japanese audio track with English subtitles in it.
The game features a battle system where the player fights enemies from different distances and perspectives. Each party member has a unique ability, allowing the player to participate in "3-way view battles."Ray Gigant also has a rhythm-based Slash Beat system, allowing the player to use more deadly attacks.
The game features visual novel like storytelling, and starts from the perspective of Ichiya. As the game progresses the player will meet Kyle and Nil, and will experience the story from their perspective.
Atsushi Abe
plays Ichiya Amakaze. A light-hearted, energetic hero of Chapter 1. Coming from a normal family, he awakens to a mysterious power, the "Habakiri," during the siege on Tokyo.
Wataru Hatano
plays Kyle Griffin. The hero of Chapter 2 born a noble, but raised without love from his mother. Very intelligent, but his upbringing gave him a skewed view of the world. Uses the Yorigami, "Answerer."
Yoshino Nanjō
plays Nil Phineas. An innocent girl trained to fight the Gigants. Uses the Yorigami, "Kukulkan." Works hard to protect the islands in the Caribbean from the Gigants.
Rumi Ookubo
plays Mana Izano and Takuya Eguchi plays Kazuomi Miwa, friends of Ichiya who join the player's party in the first chapter.
There's also a main theme song for every protagonist in the game with the mighty T.M. Revolution performed "Amakaze," which is Ichiya Amakaze's song. Kyle Griffin's song is titled "Metamorphose," and it was performed by Faylan. Meanwhile, Yoshino Nanjō performed Nil Phineas' song titled, "blessing symphony."
The game was described by acttil as follows:
In a not so far away time of June 20XX… Earth's major cities are being attacked by giant creatures called the Gigant.
Each nation's force tried to thwart the attacks to no avail. But then it was discovered that a single boy in Tokyo was able to defeat these monsters. His name, Ichiya Amakaze.
This boy that defeated Gigants using a mysterious power called the Yorigami came to be known throughout the world.
But, after defeat of the Gigants, he lost control of his power… After destroying the city he protected, he loses his conscious. It was then where he was detained and sent to a safe location where his fate would unfold…
Ray Gigant
was first shipped in Japan on July 30, 2015.
Last Updated on March 18, 2021 by Yu Alexius