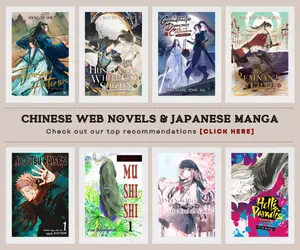 Among the highly anticipated anime this spring is the maritime school oriented show Hai-Furi. The anime will premiere in April 2016 on BS11 and Tokyo MX, this all-girl anime series fin'lly unveiled its first promotional video during Valentine's Day celebration. The video was posted on the show's official website on February 14 and it features the character song "Watashi-tachi Kinenbi," despite that anime has not yet announced the voice cast for the series.
Text: We're gonna be Blue Mermaids no matter what!
Text: Akeno "Mike-chan" Misaki
Text: China "Moka-chan" Moeka
Text: Kōko "Koko-chan" Nosa
Text: Mashiro "Shiro-chan" Munetani
Text: Mei "Mei-chan" Irizaki
Text: Rin "Rin-chan" Shiretoko
Text: Shima "Tama-chan" Tateishi
Text: Maritime Safety Maintenance Bureau's Yokosuka Girls' Marine School
Text: 21st Class Entrance Ceremony
Text: Starts airing in April 2016 on BS11, Tokyo MX, and other stations!
The site describes the story:
"In the sea we live, the sea we protect, and by the sea we go … Blue Mermaids!"
Japan, 100 years after plate subductions caused many other countries to be submerged.
To save the remaining countries, the coastal cities that had been built up were launched into the seas, and the seaborne routes between them expanded. With this expansion, a need for personnel that could safeguard the seas arose.
Women began to seek employment in this new industry, and soon, the "Blue Mermaids," those who keep the sea safe, began to be a source of admiration for many.
The childhood friends Akeno Misaki and Moeka China sought to become Blue Mermaids themselves, and together with others who shared their dream, they enrolled in Yokosuka's Marine High School.
The same familiar feeling will be felt in the air as Hai-Furi's composition is handled by Reiko Yoshida who previously worked on some refreshing anime such as Non Non Biyori, K-ON!, and Yowamushi Pedal. There are more than 30 original character designs for the series drawn by Atto with Yuu Nobuta serving as the show's director. Hai-Furi anime series chief animation director is Naomi Nakamura who's also providing the character designs. Working on the color design is Hitomi Ikeda, while handling the backgrounds and animation productions are Headworks and Production IMSrespectively. 
Last Updated on April 18, 2021 by Yu Alexius