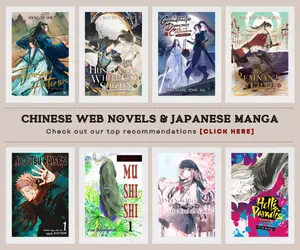 Two cast members for the upcoming TV anime series Qualidea Code were revealed in the March issue of Kadokawa's Monthly Dragon Age magazine. These two cast members are Aoi Yūki and Ayaka Fukuhara, they will play the characters: Maihime Tenkawa and Hotaru Rindo respectively.



Maihime Tenkawa, the head of Kanagawa City. Nickname: Hime. She is the "strongest princess" who has reigned at the top of Kanagawa for a long time. She is idealistic and has a one-track mind, and her blunt behavior makes her stand out. She is proud of her incredible physical strength, and she uses a huge gun to blast away her opponents in one hit.
Hotaru Rindo
, the subhead of Kanagawa City. She has a calm and composed disposition, and is only nice to Hime. Her eyes are so uncommonly observant that she can read her opponents' actions. Her other strong point is her observation of Hime. Her weapon is a katana, and her power is that she can make contact through her eyes.
Ichiya Suzaku
, the head of Tokyo City. He is cool and has a large amount of pride, and he despises inefficiency. He secretly longs to be a hero. He hates Kasumi. His power is that he can manipulate gravity with a gauntlet.
Asuha Chigusa
, the head of Chiba City. She is Kasumi's younger sister, and she's usually pretty listless, but can become trigger happy with her gun in the blink of an eye. She wields two guns, and her power is controlling the movements of material objects.
Canaria Utara
, the subhead of Tokyo City. Her self-professed title is "The Botherer to Suzaku." She is weak, and tries hard at everything she does. Her catchphrase is "When you're in trouble, smile." She activates her power by singing.
Kasumi Chigusa
, the subhead of Chiba City. He is cynical and a realist. He often boasts of his own failures, and he is only sympathetic to his younger sister Asuha. His weapon is a sniper rifle, and his power is that he can use echolocation to search for things.
Qualidea Code anime is directed by Kenichi Kawamura at A-1 Pictureswith Matsuryūproviding the original character designs. Adapting the designs for animation is Hisayuki Tabata while composing the music is Taku Iwasaki.
Qualidea Code Tagline:
In order to protect the country from the [UNKNOWN] emerging from Tokyo Bay Gate, the boys and girls wage battles in the defense cities of Tokyo, Kanagawa and Chiba.
The anime takes place in a world where humans are continuing to fight a war against an enemy called UNKNOWN. UNKNOWN invaded several decades ago, and children entered a cold sleep to escape the invasion. When the children awoke, they found themselves with supernatural powers. The children set up defense cities in Tokyo, Kanagawa, and Chiba in order to protect the country from the UNKNOWN, who appear through the Tokyo Bay Gate.
The upcoming anime series is a part of an overall multimedia project by five publishers. These publishers are: Shueisha's Dash X Bunko imprint, Kadokawa's Fujimi Fantasia Bunko imprint, Kadokawa's MF Bunko J imprint,Shogakukan's Gagaga Bunko imprint, and Shueisha's Jump SQ. magazine.
Last Updated on April 9, 2021 by Yu Alexius