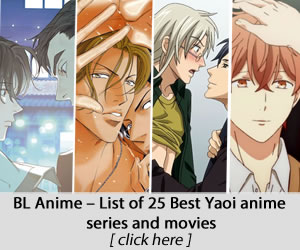 The first three voice cast members for the upcoming anime adaptation of Yoshiaki Sukeno's Twin Star Exorcists (Sōsei no Onmyōji) manga has been announced last Wednesday – December 16, 2015. Among the Twin Star Exorcists anime cast are Natsuki Hanae, Megumi Han, and Ayumu Murase. Furthermore, the upcoming Jump Festa event in Chiba this December 19-20 will be attended by Sukeno and these three cast members. They will also make an appearance on the "SQ. Stage" on both days of the event.
Below are the cast members and their respective roles in the anime.
Natsuki Hanae as Rokuro Enmadō
Megumi Han as Benio Adashino
Ayumu Murase as Yūto Ijika, Rokuro's childhood friend
(not pictured)
Twin Star Exorcists (Sōsei no Onmyōji) Story
Rokuro dreams of becoming anything but an exorcist! Then mysterious Benio turns up. The pair are dubbed the "Twin Star Exorcists" and learn they are fated to marry…
Can Rokuro escape both fates?
When Rokuro's best friend Ryogo goes missing, Rokuro is forced to ask Benio for help to enter Magano, the realm of the evil Kegare, to rescue him!
Twin Star Exorcists Anime Visual
Last Updated on December 16, 2015 by Yu Alexius