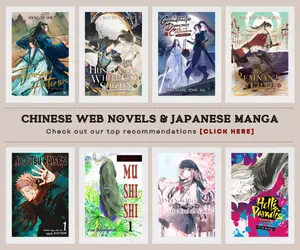 A TV commercial featuring the new anime based from Masamune Shirow and Koushi Rikudou's science-fiction manga series Pandora in the Crimson Shell: Ghost Urn has begun streaming on Saturday – November 21, 2015. This new anime titled Pandora in the Crimson Shell is adapted from the manga Pandora in the Crimson Shell: Ghost Urn (Kōkaku no Pandora – Ghost Urn).
Text: Original Planning: Masamune Shirow
Text: Nanakorobi Nene
Text: A girl whose entire body except her brain was mechanized due to an accident when she was young
Text: Manga: Koushi Rikudou
Text: Clarion
Text: An android, built by Uzal, with many illegal secret programs installed
Voice: Pandora in the Crimson Shell!
Text: Starts running in event screenings on December 5!
Pandora in the Crimson Shell: Ghost Urn Story:
When Nanakorobi Nene, a cybernetically-enhanced girl-next-door, heads to the island metropolis of Cenancle to live with her aunt, she has no way of knowing what's in store for her. A chance meeting intertwines her fate with that of the super-rich inventor, Uzal Delilah, and her adorable and grumpy companion, Clarion, who happens to be a cyborg just like Nene.
Nene is thrilled to make a friend, but there's more to Uzal and Clarion – and the island of Cenancle itself – than meets the eye. When a super-powered terrorist threatens Cenancle, Uzal claims that the only way to avert disaster is for Nene to team up with Clarion and use their combined powers – abilities Nene never even knew she had!
Pandora in the Crimson Shell cast includes:
Sanae Fuku as Nene Nanakorobi
Manami Numakura as Clarion
Atsuko Tanaka as Uzal Delilah
Junpei Morita as Buer
Satsumi Matsuda as Buri
Rie Murakawa as Bunny
Pandora in the Crimson Shell anime
is directed by
Munenori Nawa
at
Studio Gokumi
and
AXsiZ
. Joining with him is
Tatsuya Takahashi
who is writing the script while
Takuya Tani
is designing the characters.
Last Updated on November 26, 2015 by Yu Alexius