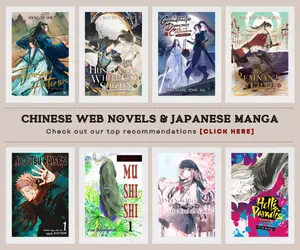 Noragami Aratogo anime series is now entering the Yomi Arc on which Yato will enter the underworld and will have a fateful encounter with the fortune god Ebisu. This encounter will eventually lead into a series coincidence that will keep the story moving forward on a darker turn for every character in the story especially for Yato and Bishamon.
Yomi Arc (Underworld Arc)
will premiere in the
Noragami Aragoto
's seventh episode and the anime's official website unveiled the additional cast and character designs for new characters that will appear in this arc.
The cast members are as follows:
Kaito Ishikawa as Koto Fujisaki, an upperclassman at Hiyori's high school who happens to be possessed by an entity called "Father" and the main antagonist in the story thus far.
The following characters serve as Ebisu's shinki:
Takehiro Hasu as Iwami
Kanehira Yamamoto as Kunimi
Yoshitaka Yamaya as Tatsumi
Taishi Murata as Utami
Noragami Aragoto
is the second season of the popular TV anime adaptation of
Adachitoka
's
Noragami
manga series. The second season premiered on October, 2015 with the first-half of the show mainly focusing on Bishamon's past and what caused the big time conflict between Yato and herself. Moreover, the second half of
Noragami Aragoto
centers on Ebisu and Yato in the underworld, their fight against Izanami, the arrival of Koto Fujisaki in the story, and unveiling much of Yato and Nora's past.
Noragami Plot
Yato may just be a minor god now, but he's determined to make it big and he's got a plan. Unfortunately, things just don't seem to be going his way. He doesn't have a single shrine dedicated to him, his partner has just quit, and now he's got to find a new divine weapon. Just when things look bleak, he meets a girl named Hiyori and changes her life forever.
Noragami Aragoto
is directed by
Kotaro Tamura
at studio
BONES
, while returning to provide the series composition is
Deko Akao
.
Noragami Aragoto opening theme
is "Kyōran Hey Kids!!" (Fury Hey Kids!!) by The Oral Cigarettes'.
Last Updated on November 12, 2015 by Yu Alexius