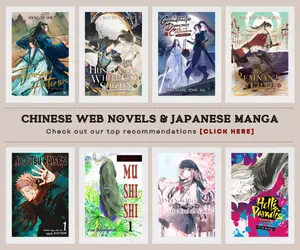 The official website of Magic-kyun Renaissance multimedia project was launched on Saturday – November 7, 2015 by Broccoli, Sunrise, and Pony Canyon. The website then unveiled the project's theme song in a new promotional video. It previews the Magic-Kyun Renaissance theme song titled "Kimi ni Magic-kyun!" together with "situation anime" shorts showing the characters in different situations.
The project's theme song "Kimi ni Magic-kyun" single is slated to ship on May 18, 2016. It contains the title track together with unnamed song and the instrumental versions of both songs. It also includes a DVD containing the situation anime and the single cost 2,000 yen (about US$16).
Magic-Kyun Renaissance Story
A world where art becomes magic. In this world, people who can inspire passion with their Magic Arts are called Artistas, and are employed in show business. In Hoshinomori Private Magical Arts High School, where Artistas are taught, a strange new student named Ohana Aigasaki transfers into the school.
Ohana is placed on the planning committee for the school's yearly Hoshinomori Summer Festa cultural festival. She spends her romantic school life with six other boys who aim to become entertainers in the future.
Each of the boys specializes in his own Arts, and aims to make Hoshi Fes a success. In addition, the boys also aim to be chosen alongside Ohana as the school's Artista Prince and Princess, only chosen once a year.
A Magic-kyun for you! A new renaissance starts here! Magic-kyun! Renaissance is a multimedia project where you can create great memories with Artistas of greatly varying personalities!
Magic-Kyun Renaissance characters include:
Yuichiro Umehara as Teika Ichijoji 
KENN as Aoi Suminomiya 
Yuuki Ono as Tatewaki Rintaro 
Wataru Hatano as Louis Anjo 
Shouta Aoi as Monet Tsukushi 
Takuya Eguchi as Kanato Hibiki 
Credited for the original concept of the project is
Hajime Yatate
(which is the pseudonym for the Sunrise animation staff), while directing the project at
Sunrise
is
Mitsue Yamazaki
. The scripts were written by
Tomoko Konparu
, and drawing the original character designs is
Kairi Yura
with
Kumi Ishii
designing the characters for animation.
Source: Nijimen
Last Updated on November 13, 2015 by Yu Alexius