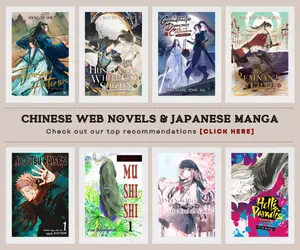 XERO's Libra of the Vampire Princess(Kyūketsu-hime no Libra) visual novel will be release in an English translated version through a Kickstarter campaign by the international licensing and translation group Mikandi Japan. A Prefundia preview page for the upcoming Kickstarter campaign was launched by the group; together with XERO, they're seeking to raise US$170,000 through the campaign in order to release the game in English translated version.
In the
Prefundia page of the game
, an English-subtitled opening movie was posted and it previews the game's theme song titled "
THE ANNUNCIATiON
" by
Mayumi Shindo
and
Toa Yukimura
. The song was composed and arranged by
VIVI
while
Shindo
wrote its lyrics.
Libra of the Vampire Princess was released by Onomatope* in Japan last October 30, 2015.
The preview page describes the game as follows:
Shuma Kusanagi is just an ordinary boy… 
Until the day he is suddenly abducted by a mysterious girl named Iris who reveals to him a hidden secret about his birth… 
Coursing through his veins, Shuma has a special kind of blood – vampire blood passed down from his progenitors. Iris is known as a "ringleader" vampire who also has this ancestral blood. Her destiny: to "awaken" Shuma. 
In his attempt to flee her clutches, Iris pounces on him to finish the embrace! Luckily, at the very last moment, the keepsake ring given to Shuma by his deceased mother emits a blinding light that interrupts her vicious attack. 
Shuma breaks free and escapes from Iris, but soon realizes something inside him has gone amiss. Could he have become an odd, partially-turned vampire? 
Now, many girls are entering his life from many directions and complicating the situation. To make matters worse, he is plagued from an overwhelming impulse to suck… 
… their blood. 
What will happen next is for you to decide!
Among the game's cast are the following:
Toa Yukimura as Calendula Officinalis
Mayumi Shindo as Maritima Malcolmia
Ryouko Tezuka as Aoi Kamishiro
Mao Tachibana as Lycoris Radiata
Mei Misonoo as Iris Pumila
Digital wallpapers, a digital or physical copy of the game, a digital of physical copy of a picture book, a digital or physical copy of the soundtrack, figures, badges, and more are among the Kickstarter rewards for the campaign. The first stretch goal of US$182,000 will unlock a mini-episode, while the reward for the US$191,000 stretch goal is a new English theme song recorded by Mayumi Shindo. The stretch goal of US$203,000 will unveil a second mini-episode, and the final stretch goal of US$253,000 is aiming to release an android port of the game. All of the stretch goals will be available for free to the backers who pledge more than US$100.
Last Updated on April 7, 2021 by Yu Alexius