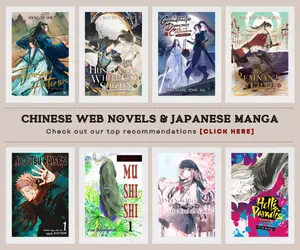 A promotional video for the ninth volume of Yū Moroboshi's Sky Wizards Academy (Kūsen Madōshi Kōhosei no Kyōkan) light novel series has been released by Kadokawa last Thursday. It is a preview of the Blu-ray Disc that contained the original unaired anime episode (episode 13) that Kadokawa will bundle with the volume when it will be ship on March 9.
Sky Wizards Academy Story:
The light novel's story is set in a world where humanity, driven off the land by the threat of magical armored insects, now live in aerial floating cities. Thus wizards — aerial combat mages who fight the insects with magical powers — came into being.

Kanata Age (Eiji) is a young man who lives on the floating wizard academy city of "Misutogan." He was once celebrated as the "Black Master Swordsman," the elite ace of the S128 special team. However, he is now despised as the "traitor of the special team." One day, he is assigned as the instructor of E601, a team that has suffered 10 consecutive defeats. E601 has three girls — Misora Whitale, Lecty Eisenach, and Rico Flamel — with one or two peculiar quirks.
The collection includes a variant cover and a tall case for the novel and the Blu-ray Disc. The pre-order for the bundle at bookshops is scheduled to end on October 31 while the deadline for the pre-order from the Web Kadokawa Store is on November 15. The set retail price is 4,400 yen (about US$36).
So, if you want to see Sky Wizards Academy episode 13 so bad, you should get this once it is out.
Last Updated on January 31, 2021 by Yu Alexius