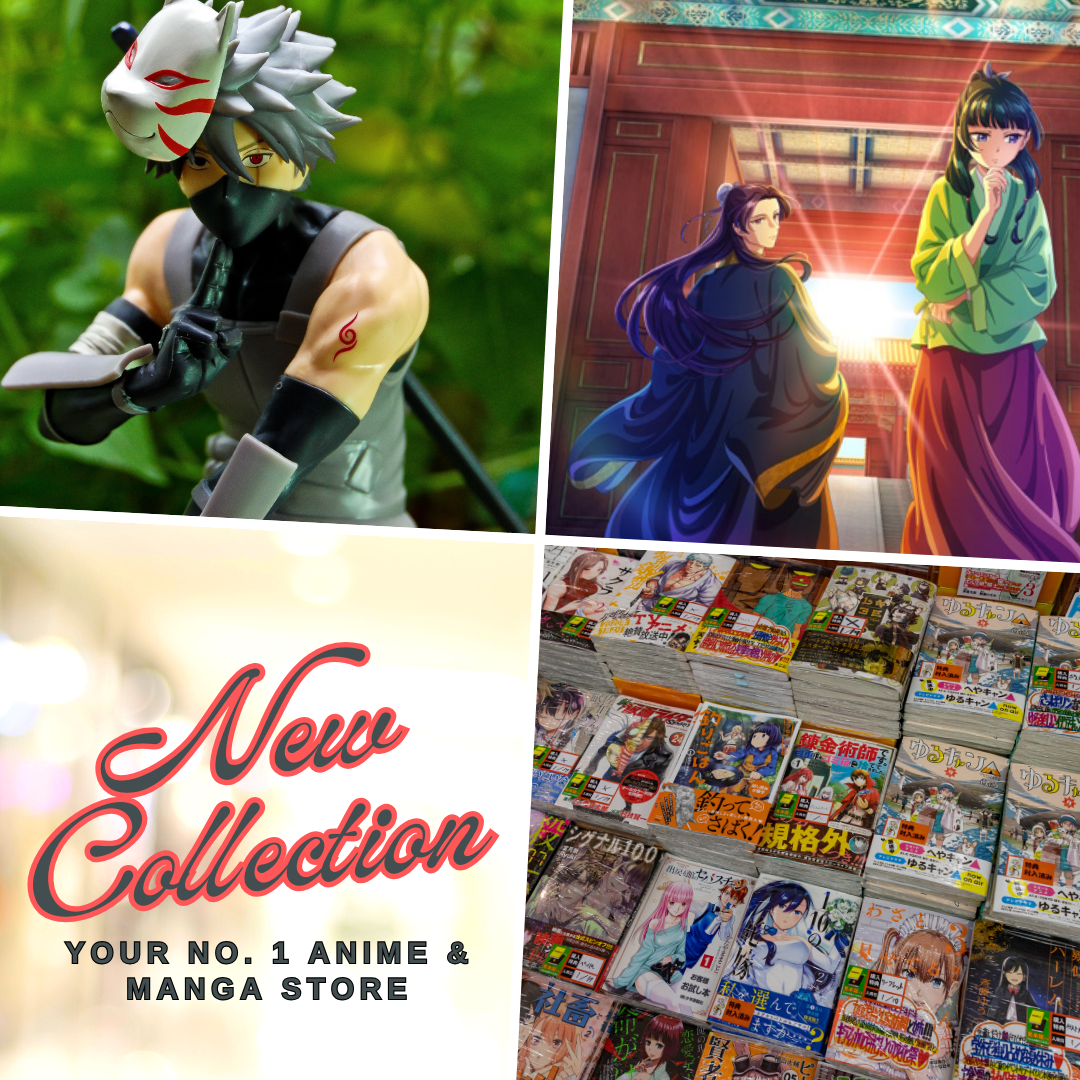 The anime adaptation of Kafka Asagiri and Sango Harukawa's Bungō Stray Dogs manga series finally unveiled its staff members together with a new key visual. The staff list for the upcoming anime and the key visual was posted last Thursday on the anime's official website. In addition, the website confirmed that Bungō Stray Dogs anime series will premiere in 2016.
Bungō Stray Dogs Original Story
The "battle action" story Bungō Stray Dogs centers around a league of literary figures with supernatural powers. For example, in real life, Ryūnosuke Akutagawa wrote acclaimed stories that inspired Akira Kurosawa's Rashōmon film and theAoi Bungaku Series anime's Jigoku Hen (Hell Screen) arc. InBungō Stray Dogs, he has the power to transform and manipulate his cloak into a monster-like entity. Together, these writers solve mysteries as part of the "Armed Detective Agency."
Serving as the chief animation director and handling the character design for Bungō Stray Dogs anime series is Nobuhiro Arai together with him on Hiroshi Kanno. Meanwhile, handling the sub character design and the prop design of the show is Ryō Hirata. The gun design is handled by Fumihiro Katagai, while composing the music for the show is Taku Iwasaki. Kazuhiro Wakabayashi joins the staff as the sound director at Glovision. Other staff members are Yumiko Kondou as the art director, Yukari Goto handling the color design, Tsuyoshi Kanbayashi as the director of photography, and Shigeru Nishiyama in-charge of the editing.
Helming the anime series at studio BONES are Takuya Igarashi and Yoji Enokido, they are among the team behind popular anime such as Ouran High School Host Club and Star Driver.
Aside from the staff list and the new key visual, the website also revealed the character designs and descriptions for three anime characters.
Yuuto Uemura as Atsushi Nakajima
Yuuto Uemura as Atsushi Nakajima (Light, Wind and Dreams), who came to Yokohama after being driven out of a poor orphanage that was attacked by a man-eating tiger. On the verge of starvation, he meets Dazai and gets a job helping at the detective agency. Because he's never had friends or family and was labeled as "useless," he lacks self-confidence. The website does not list his ability.
Mamoru Miyano as Osamu Dazai
Mamoru Miyano as Osamu Dazai (No Longer Human, Shayo), a member of the Armed Detective Agency. He's a suicide enthusiast who searches for a place to die. However, he doesn't like pain, and would prefer a lovers' suicide with a beautiful woman. He's aimless and elusive and doesn't bother anyone. His last job is said to be one of the "seven wonders of detective agencies." His ability is called "human elimination."
Kensho Ono as Ryūnosuke Akutagawa
Kensho Ono as Ryūnosuke Akutagawa (Rashōmon, Jigoku hen), a member of the notorious "Port Mafia" that operates by the harbor. With his black cloak and cold expression, he looks like the grim reaper when he walks the streets. His ability is called "Rashōmon."
Other cast members of Bungō Stray Dogs TV anime are:
Yoshimasa Hosoya as Doppo Kunikida
Yoshimasa Hosoya as Doppo Kunikida (River Mist and Other Stories)
Hiroshi Kamiya as Ranpo Edogawa
Hiroshi Kamiya as Ranpo Edogawa (Private Detective Kogoro Akechi series)
Toshiyuki Toyonaga as Junichirō Tanizaki
Toshiyuki Toyonaga as Junichirō Tanizaki (Naomi, The Makioka Sisters)
Yu Shimamura as Akiko Yosano
Yu Shimamura as Akiko Yosano (Tangled Hair)
Chiaki Omigawa as Naomi Tanizaki
Chiaki Omigawa as Naomi Tanizaki (The title character in Junichirō Tanizaki's novel Naomi)
Rikiya Koyama as Yukichi Fukuzawa
Rikiya Koyama as Yukichi Fukuzawa (An Outline of a Theory of Civilization, English-Japanese Dictionary)
Hiroyuki Kagura as Kenji Miyazawa
Hiroyuki Kagura as Kenji Miyazawa (Night on the Galactic Railroad, Kaze no Matasaburo)
Last Updated on February 17, 2021 by Yu Alexius