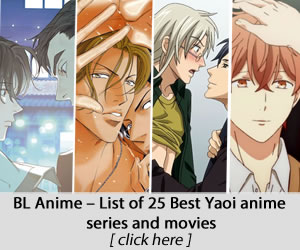 The trailer for the anime film King of Prism by PrettyRhythm was revealed last Sunday. The film is a part of Pretty Rhythm franchise and its story takes place one and half years after the conclusion of the story in the anime series. It will center on the boys unit called "Over the Rainbow."
King of Prism by PrettyRhythm Story:
The unit Over The Rainbow succeeds in its debut. Aiming to become like the boy band, more students enroll in Edel Rose. Hiro and the others begin practice for the Prism King Cup, an event that is held once every four years. However, a rival called "Schwarz Rose" appears… Who will become the Prism King, the one who can make girls' hearts throb the most!?
The anime film cast includes:
Tetsuya Kakihara as Kōji Mihama
Tomoaki Maeno as Hiro Hayami
Toshiki Masuda as Kazuki Nishina
Shinichiro Miki as Jin Norizuki
The following are the staff for the anime film:
Work: Takara Tomy Arts / syn Sophia
Director: Masakazu Hishida
Script: Jou Aoba
CG Director: Yoshihiro Otobe 
Original Character Plan and Design: Mai Matsuura
Production: Tatsunoko Production
Distribution: Avex Pictures
Last Updated on March 18, 2021 by Yu Alexius