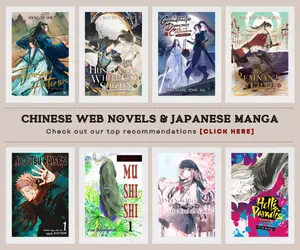 The manga adaptation of the Mobile Suit Gundam: Iron Blooded Orphans (Mobile Suit Gundam: Tekketsu no Orphans)anime series will be launched by the December issue of Kadokawa's Monthly Gundam Ace magazine on Monday – October 26, 2015. The manga will be drawn by Kazuma Isobe while credited with the original work are Yoshiyuki Tomino and Hajime Yatate (the collective pseudonym for the entire Sunrise animation staff). The first chapter of Gundam: Iron-Blooded Orphans manga series has 63 pages and it has three color pages.
The manga series is currently being serialized online by Kadokawa's ComicWalker website and it will be launched on Monday.
Mobile Suit Gundam: Iron-Blooded Orphans  Story
There was once a great conflict known as the "Calamity War." Roughly 300 years have passed since the end of this war.
The Earth Sphere had lost its previous governing structure, and a new world was created under new systems of government. While a temporary peace had arrived, the seeds of a new conflict were being sown in the Mars Sphere, far away from Earth.
Our hero, a boy named Mikazuki Augus, belongs to a private security company called Chryse Guard Security (CGS). The company accepts a mission to escort Kudelia Aina Bernstein, a girl who seeks to liberate the Martian city of Chryse from the rule of one of Earth's major powers. However, the military organization Gjallarhorn attacks CGS in order to nip this rebellion in the bud. CGS begins an evacuation, using Mikazuki and the other children as decoys.
Orga Itsuka, the leader of the boys, decides to take this opportunity to rise up in revolt and launch a coup d'état against the adults who have been oppressing them. He gives Mikazuki the task of repulsing Gjallarhorn, and Mikazuki enters battle using the Gundam Barbatos, a mobile suit from the Calamity War era which has been serving as CGS's power source.
Gundam: Iron-Blooded Orphans anime series premiere in Japan last October 4, 2015. 
Last Updated on February 17, 2021 by Yu Alexius