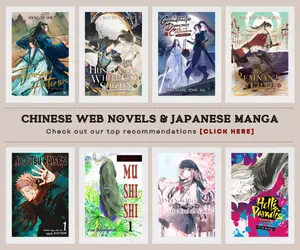 A light novel series about a parallel Earth where the Cold War did not end will be adapted into a new anime adaptation this 2016. For those who are familiar with the plot, it is easy to figure out that its
Full Metal Panic!
, a light novel series by
Shoji Gatoh
and
Shikidouji
.
Full Metal Panic! New Anime
The light novel series gets a new anime adaptation according to the announcement made by
Fujimi Shobo
during the "
Fantasia Bunko Big Thanksgiving 2015
" event last Saturday – October 24, 2015. However, no further details has been made aside from the announcing the plans about the new anime.
Full Metal Panic! centers around a mercenary group called Mithril on a parallel Earth in which the Cold War did not end in 1991.
Back in 2014, Fujimi Shobo's Dragon Magazine published a feature about Full Metal Panic!, and there's an art in it with the message "Coming Soon."
It was confirmed that a new project about Full Metal Panic! has been green-lit when Shikidouji replied to a fan on Twitter about illustration at the time saying, "Something is moving along. Please look forward to it."
A 24-episode Full Metal Panic! anime series was inspired by the light novel back in 2002. It was followed by the 12-episode Full Metal Panic! Fumoffu anime series in 2003 and the Full Metal Panic! The Second Raid which run for 13 episodes in 2005.
In addition, the light novel series inspired an original anime video in 2006 called "Full Metal Panic! The Second Raid OAV". The 2002 anime series was animated by Gonzo while Kyoto Animation animated the two sequel anime series as well as the OAV.
Furthermore, several manga spinoffs based from Full Metal Panic! light novel series has been created as well as light novel spinoffs and short story collections inspired from the original light novel series.
Last Updated on February 16, 2021 by Yu Alexius